Quick Guide to Wheelchair Accessible Taxis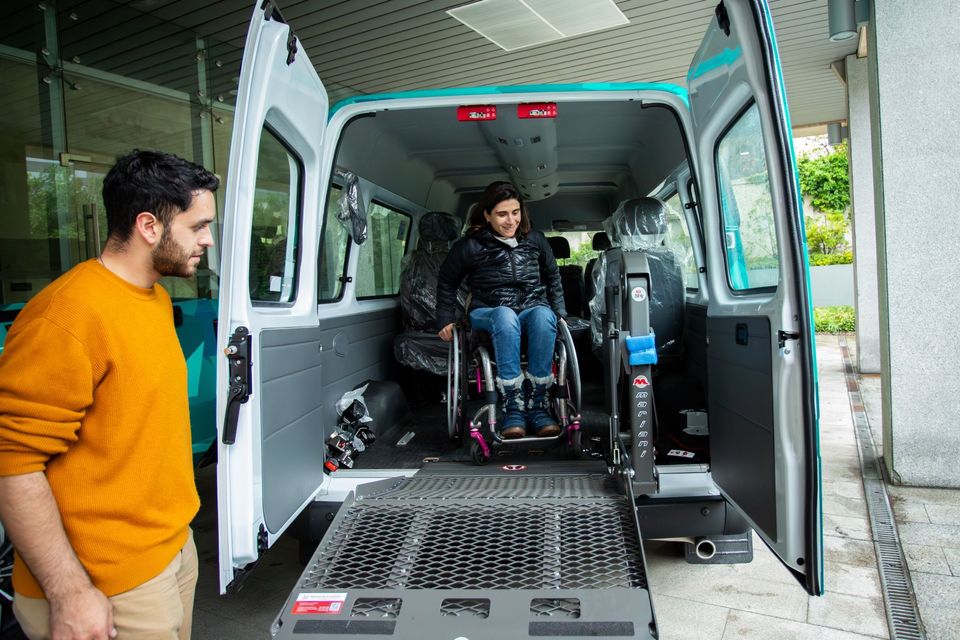 Are taxis a suitable mode of accessible transportation for individuals with disabilities? They can be, depending on where you are and the local services that are provided. In this article, we will discuss some of the factors to consider when looking for accessible taxis, including ride-share options, and how to ensure you receive the transportation that fits your needs.
What are Accessible Taxis?
Accessible taxis are specially adapted vehicles that make it possible for wheelchair users to have more comfortable transportation. They are typically larger vehicles, like vans, that have enough space to safely secure wheelchairs, luggage and passengers. You will find ramps or lifts equipped to the vehicle in order for the passenger to be transferred and remain in their wheelchair. Many drivers are willing to assist their passengers with transfers and luggage storage, though it is not guaranteed. Taxis can be an ideal choice for quicker rides, especially in a larger city. For more accessible transportation options, check out this article.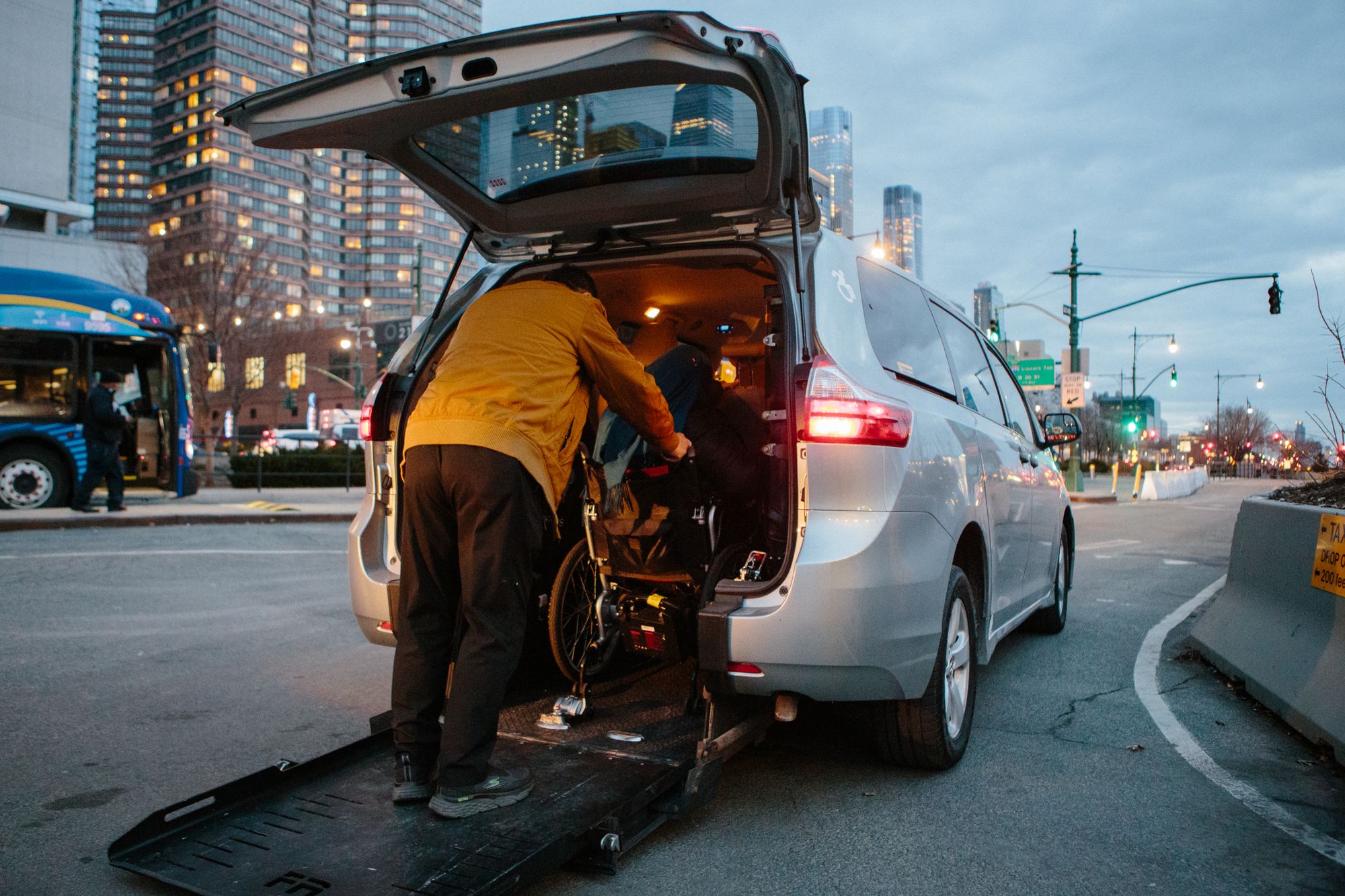 ADA Taxi Requirements
According to the American with Disabilities Act (ADA), private transportation entities, including taxis, are not required to purchase accessible automobiles. But, if they purchase a vehicle other than an automobile, it is required to be accessible. The exception to this rule is if the transportation service is able to demonstrate that they have an equivalent service. An example of an equivalent service, according to the ADA, is a different accessible vehicle that is used to provide service to the same traveling points for the same cost within the same time frame as a regularly scheduled trip. One of the downsides to this is that availability may be more scarce for accessible vehicles compared to standard taxis. Let's get into some of the more specifics.
Assistance and Price
Taxi services cannot discriminate against individuals with disabilities. This includes with the assistance of stowing wheelchairs or other mobility devices within the vehicle and ensuring they are secure. With the extra assistance, how much do wheelchair taxis cost? Fortunately, standard rates apply! Taxi drivers are not allowed to charge extra for transporting those with disabilities (in the U.S).
How to Verify the Accessibility of Taxis
First things first, planning ahead is the best thing you can do. If you know that you'll be needing a taxi at some point, being able to order one on a certain day and time will increase your chances of having an accessible taxi because availability can be very limited depending on where you are. Some simple steps to follow:
Contact the Taxi Company: The first and easiest way is to contact the taxi company directly. You can call or email them and inquire about their accessible taxi options. They should be able to provide you with information on whether they have wheelchair-accessible vehicles and any adaptable features they offer. Make sure to be specific on what you need to gather all the information you can.
Check the Taxi Company's Website: Many taxi companies have websites where they showcase their services, including accessible options. Look for a section that mentions accessibility or wheelchair-accessible taxis. Some companies may even have photos of their accessible vehicles with ramps or lifts.
Online Reviews: Check online reviews from other customers to see if they have mentioned the accessibility of the taxi service. One of the best ways to get reviews or options for all things accessible travel is to join an online group of likeminded people where you can ask for advice. This one is a great place to start: Accessible Travel Facebook Group.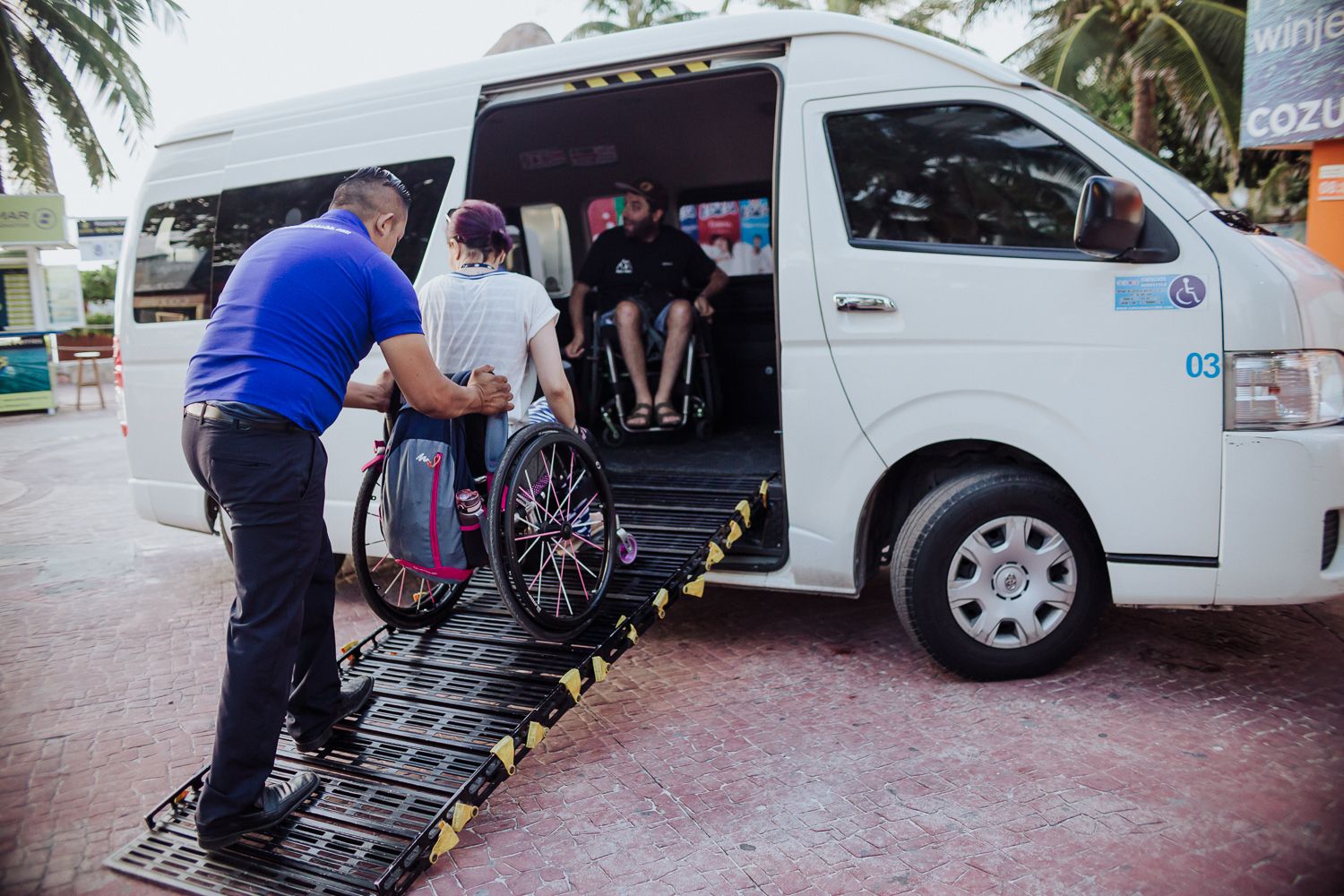 Taxi Companies to Consider:
Yellow Cab: this company operates independently in many cities across the U.S, making it a widely available option. The reviews vary depending on the location, so it's important to search Yellow Cab with the specific city you're traveling to and check the customer feedback in terms of accessibility. You can usually order a cab ahead of time, which we recommend. Some cities and towns that have yellow cab are committed to accessibility, although it can be hard to find information in some areas.
Free Now: This ride-share company is available in over 150 cities across Europe and has wheelchair accessibility options. All of the black cab taxi options are wheelchair accessible, ranging from standard vehicles that can seat up to four passengers, or XL black cabs that can seat up to 8 passengers. Many of the vehicles have ramps for wheelchair access. Free Now allows you to book a ride up to four days in advance, but you can also do on demand if you choose.
Local cab companies: Sometimes one of the better and simpler methods is to find a local company specific to the destination you're in. Just search for "accessible taxis in [city]" and find one that serves the specific area.
Uber: The best thing about Uber is that they operate all around the world, in over 10,000 cities. However, the accessibility option is limited. We will cover this in the next section.
Wheel the World Private Transportation: Perhaps the best option to have reliable transportation, whether you're looking for an airport transfer or to rent an accessible vehicle for a week, the travel experts will take care of it. Learn More Here.
Does Uber have Wheelchair accessible Taxis?
Uber has implemented two different programs to help with wheelchair accessible transportation, Uber Assist and Uber WAV. There are some differences between the two, mainly depending on the level of assistance you require.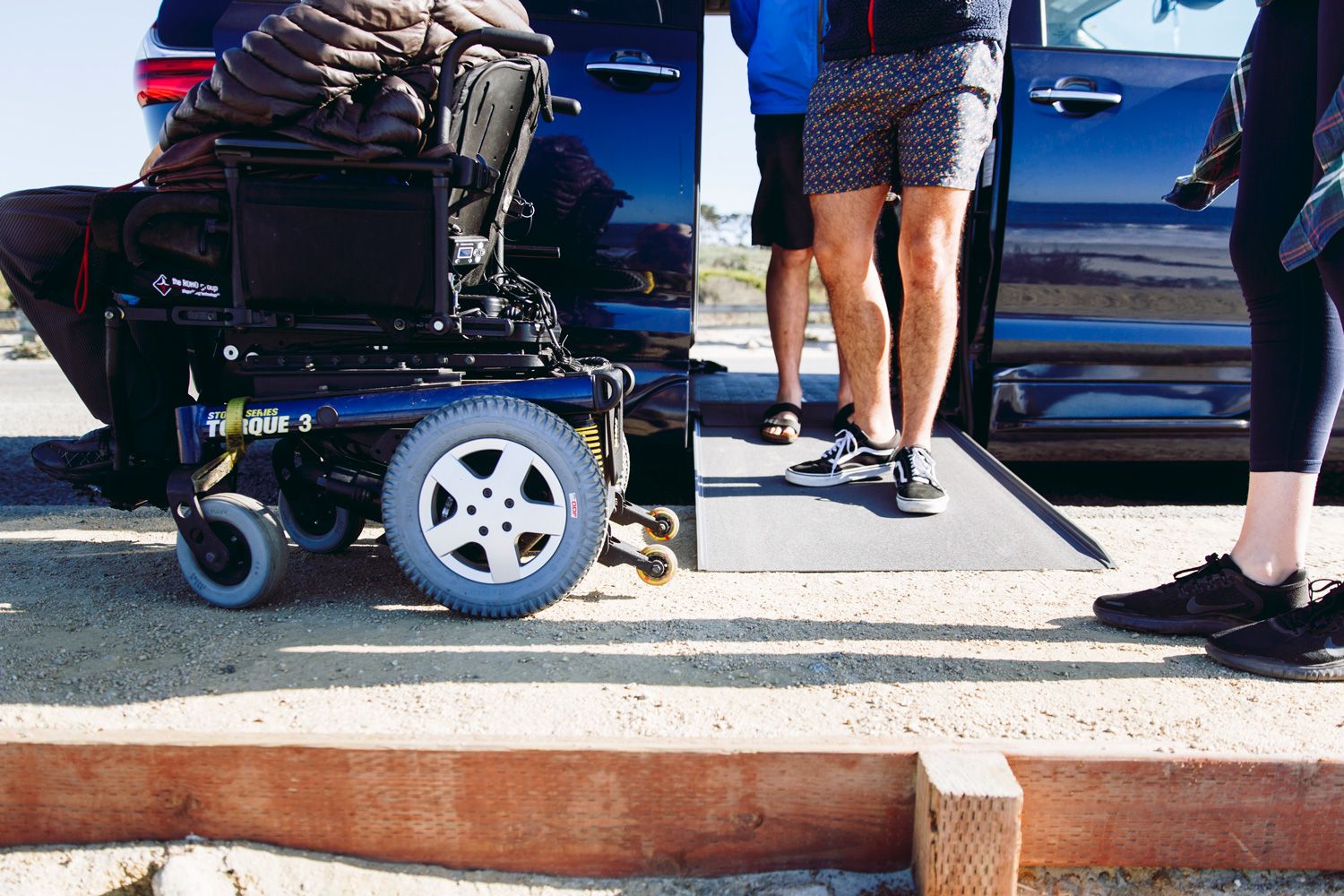 Uber Assist
The assist program has drivers who have completed an independent, third-party training that focuses on helping those with mobility issues to transfer in and out of the vehicle. This is a good option if you have a foldable wheelchair or similar device that can fit in the trunk of a standard sedan, which the driver can help load and unload for you. To order an Uber Assist, you follow the regular steps of inputting your destination and pickup location. There will be an "assist" button at the bottom, click it, and confirm. The app will then search for available assist drivers.
Uber WAV
Similarly, drivers who have wheelchair accessible vehicles (WAV) are certified as well to assist with vehicle transfers. WAV is a better option for individuals who use power-wheelchairs or one that doesn't fold because these vehicles are equipped with ramps or lifts that can accommodate passengers without having to get out of their chair. Follow the same steps as mentioned before, but choose WAV instead of Assist.
Where is Uber Wav/Assist Available? Although Uber WAV is expanding fast, the availability is currently limited.
Cities where Uber Wav is Available:
Atlanta, GA

Austin, TX

Boston, MA

Chicago, IL

Cincinnati, OH

Cleveland, OH

Dallas, TX

Denver, CO

Houston, TX

Indianapolis, IN

Kansas City, KS

Las Vegas, NV

Los Angeles, CA

Miami, FL

Nashville, TN

New York City

Orlando, FL

Philadelphia, PA

Phoenix, AZ

Pittsburgh, PA

Portland, OR

Salt Lake City, UT

San Antonio, TX

San Diego, CA

San Francisco, CA

Seattle, WA

Tampa, FL

Washington D.C.
Outside of the United States:
Australia

Canada

France

Germany

India

New Zealand

United Kingdom
What is the wait time? Since not all drivers are certified, the wait time might be longer than usual. There is an option to request an Uber in advance, which could help with ensuring availability when you know you'll need it.
What does Uber WAV cost? The prices for Uber Assist and WAV are the same as a standard UberX, which varies from city to city.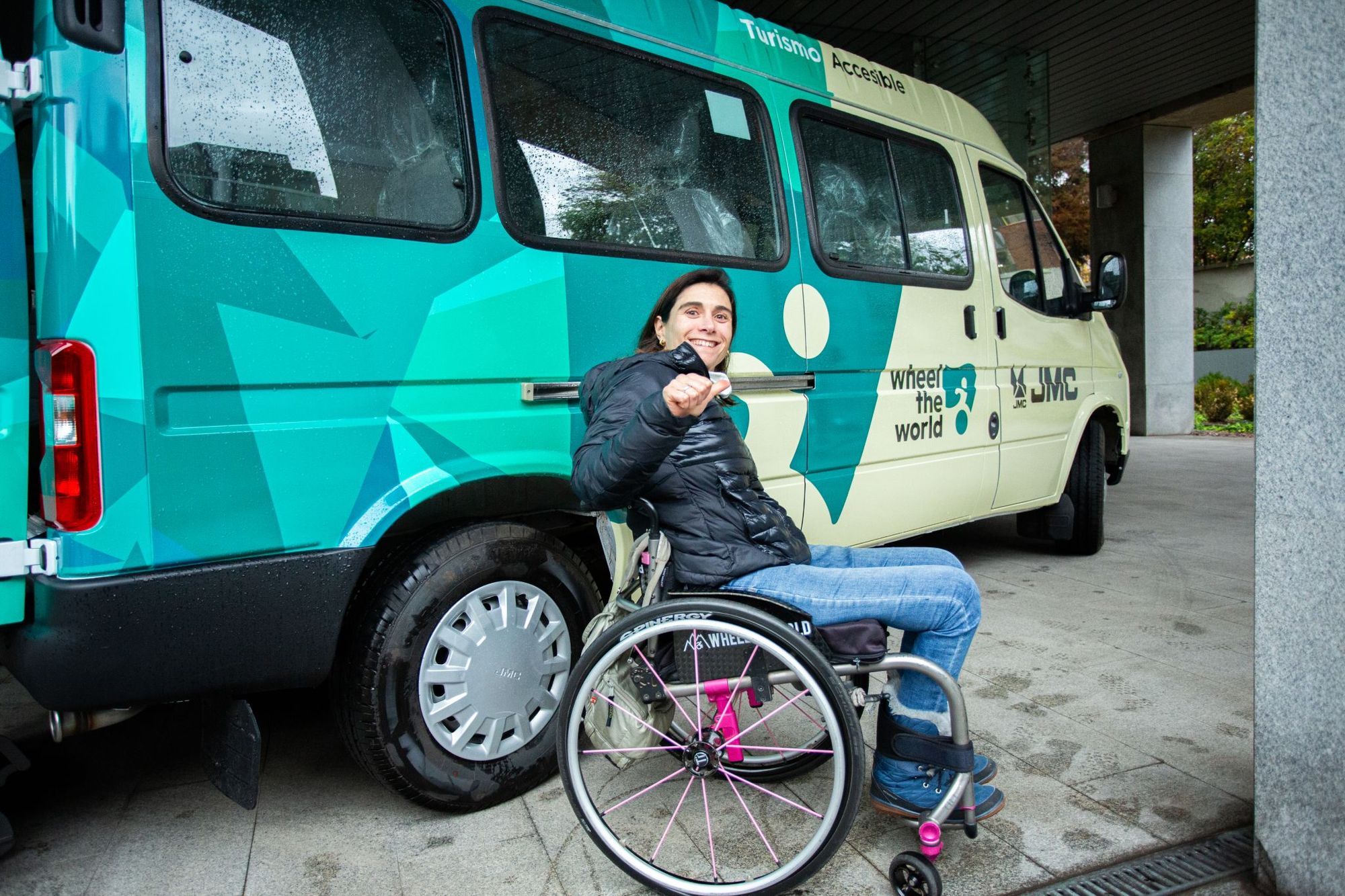 Mitigate the Stress of Planning Accessible Transportation
According to a 2022 study by MMGY Travel Intelligence, roughly 80% of travelers with disabilities have faced barriers relating to accessible transportation. Unfortunately, that's not too surprising. It can be stressful trying to plan transportation when you're traveling. Trying to search for an accessible taxi service, the limited availability of drivers with accessible vehicles, or waiting for an extended time for the driver to arrive.
Although there are many taxi services that will provide these accessible services, they are limited and not guaranteed. Wouldn't it be nice to have a vehicle waiting for you at the airport when you arrive, with a driver equipped to help those with disabilities? This is where the Wheel the World travel experts come in. No need for planning transportation throughout your travels anymore.
Simply provide some basic information such as your destination, pickup and drop-off address, and some minor details that will help the travel experts provide the right vehicle. Whether you just need a transfer from the airport to the hotel, or you want to rent an accessible vehicle for your extended vacation (including insurance), it can all be accommodated.
---
Accessible Transportation Planned for You