Options for Wheelchair Accessible Transportation while Traveling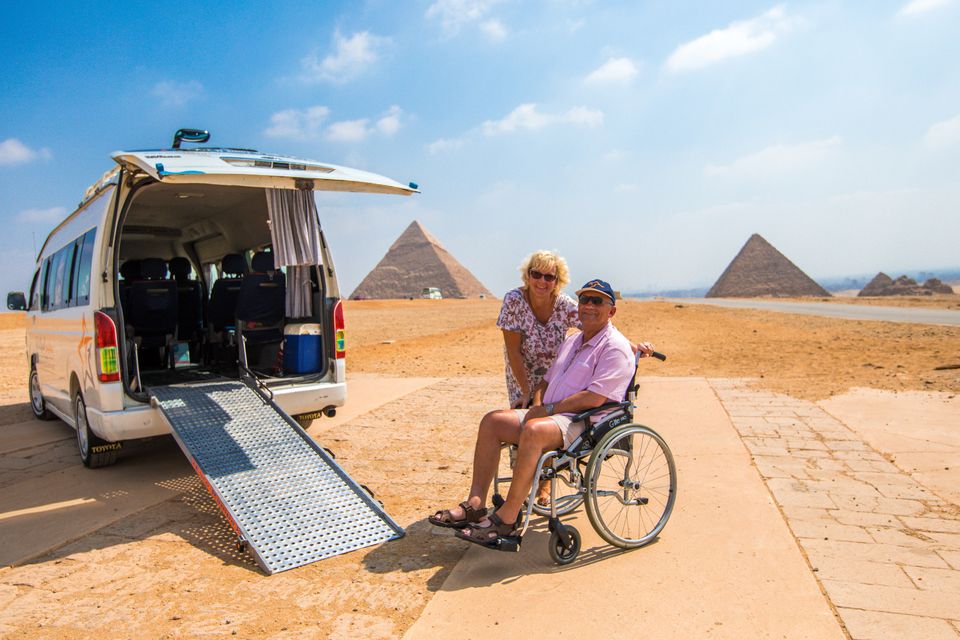 For wheelchair users, accessible transportation can become a fundamental consideration when planning a trip. Having accessible options to get around your destination is crucial, specifically for those who struggle to transfer to a vehicle seat or rely on a heavy power wheelchair that is too large to fit in the trunk.
At Wheel the World, we are on a continuous search for accessible transportation options to offer our travelers and to build our multi-day trips. Although it can be challenging to find many viable options depending on the destination, many places are becoming increasingly more accessible.
Exploring Your Options
There are several options available in most places that can help make transportation more convenient and accessible. Depending on the flexibility you want while traveling, or the destination you're planning a trip to, you may be considering:
Wheelchair accessible rental vans
Wheelchair accessible public transportation (buses, trains, subways)
Wheelchair accessible rideshares (Uber, Lyft, Taxis)
In this post you'll find some tips on how to navigate ground transportation while traveling, and we'll take a look at some of the different options a wheelchair user may have during their trip.
✈️
This is for ground transportation specifically, but for an in-depth guide on flying as a wheelchair user, we covered that in
this article.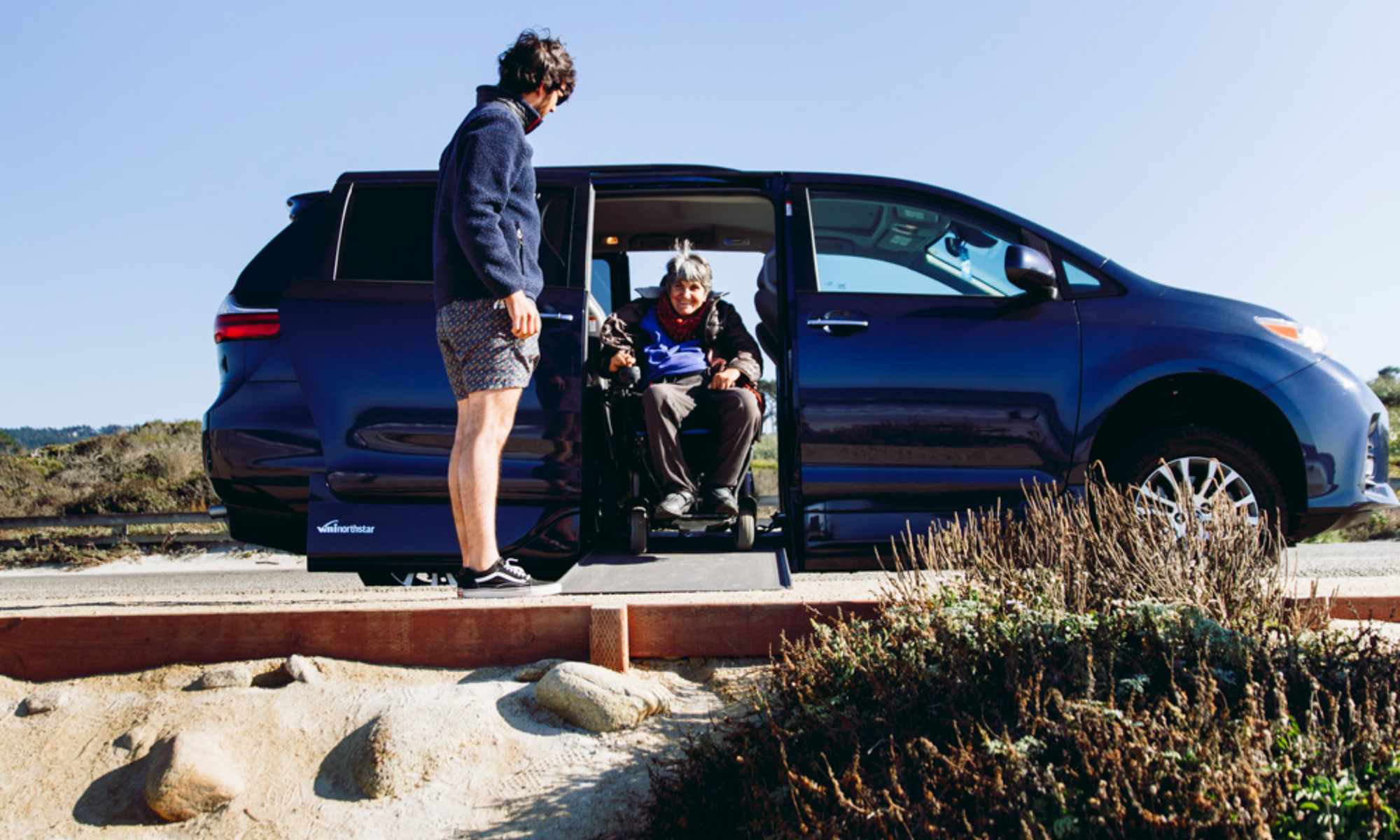 First, Do Your Research
It is important to do thorough research well in advance to determine which route is the best for you. While some destinations may not provide many accessible rental vehicles or ride-shares, others offer exceptional wheelchair accessible public transportation, which may be the best option for traveling within the city. Places like San Fransisco, New York, and Europe as a whole have excellent public transportation. In either case, it is important to research as much as you can so you're well prepared and know what to expect.
Connecting with other travelers can be a great resource for preparing for your trip. Ask questions, share your experiences, and connect with like-minded travelers in our Facebook group Wheel the World - Accessible Travel Community.
Wheelchair Accessible Vehicles (WAVs) ♿
What is a Wheelchair Accessible Vehicle(WAVs) and what does it mean? WAVs are specially designed (or adapted) vehicles of any kind that allows wheelchair users to enter and exit the vehicle with ease. These vehicles have lowered floors and a ramp or lift that allows the wheelchair to be rolled into the vehicle. The interior is designed to accommodate the wheelchair user, with features such as wheelchair tie-downs and accessible controls that allow the user to travel in their wheelchair safely. Some WAVs are also equipped with features such as hand controls for driving, power lifts, and transfer seats to make the transportation experience even more comfortable and convenient for the user.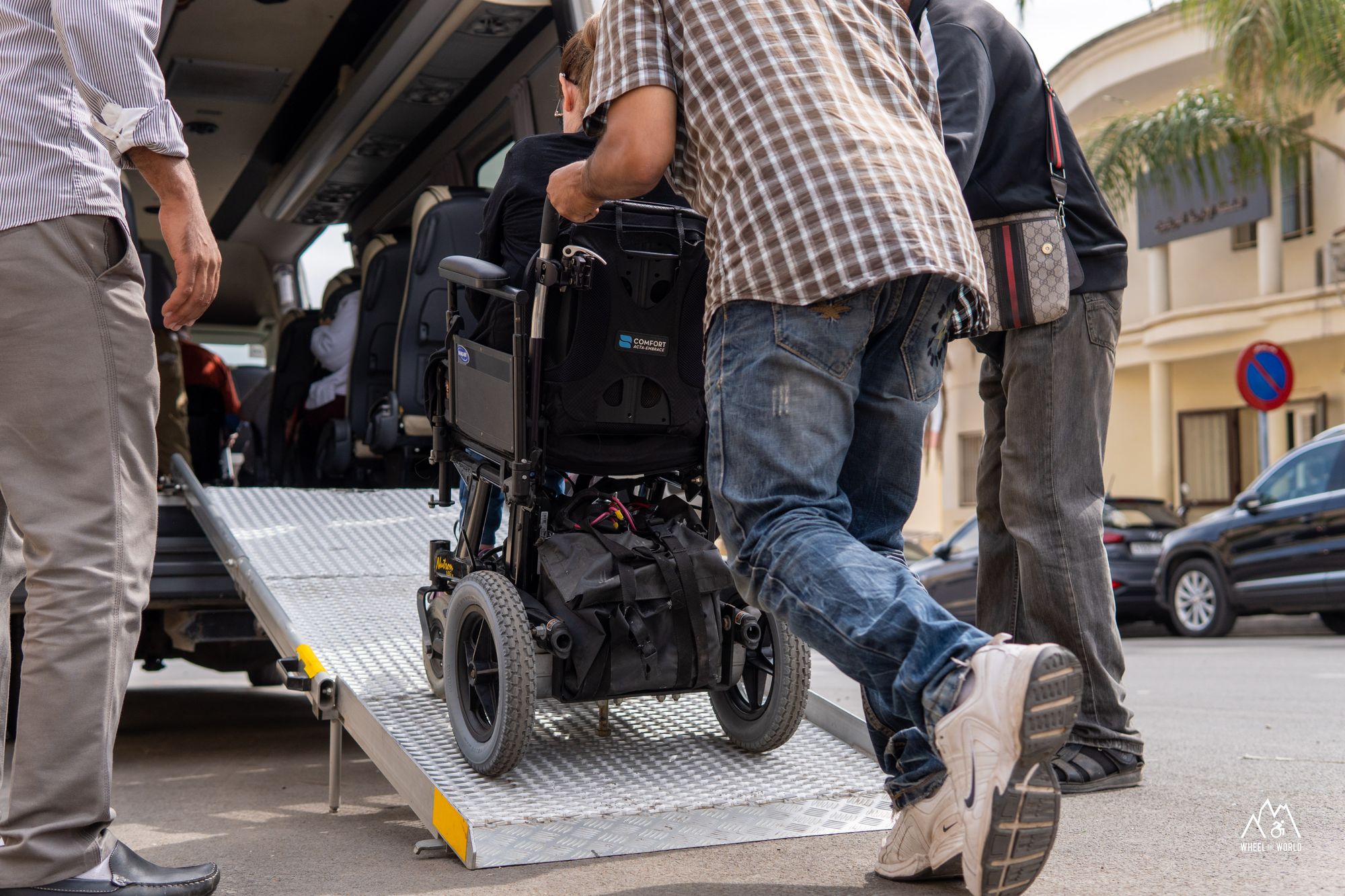 Wheelchair Accessible Rental Van Services
For those who require more specialized transportation, accessible vans can be a great option. These vehicles are designed specifically to accommodate wheelchair users, with features such as wheelchair lifts and tie-downs. Accessible vans can be scheduled through phone or email.
At Wheel the World we work with several wheelchair accessible van providers in various destinations around the world, such as Morocco, Chile, Mexico, Costa Rica, France, Spain, Israel, and Qatar, to name a few.
♿
Need help with transportation, van rental, and/or insurance for your trip?
Request a quote
, hear back in less than one business day.
WAV Options at Ride-Sharing Services
Ride-sharing services such as Uber and Lyft provide accessibility through their WAV option. Typically, the vehicles are minivans or something similar, and the rates are usually the same as a standard UberX. Keep in mind that these aren't available in every city, so if you're considering using ride-sharing on your trip, make sure you research to see if it's a viable option at your destination. At this time, some of the current cities where WAV is offered and has solid availability:
New York
San Francisco
Portland
Boston
Seattle
Toronto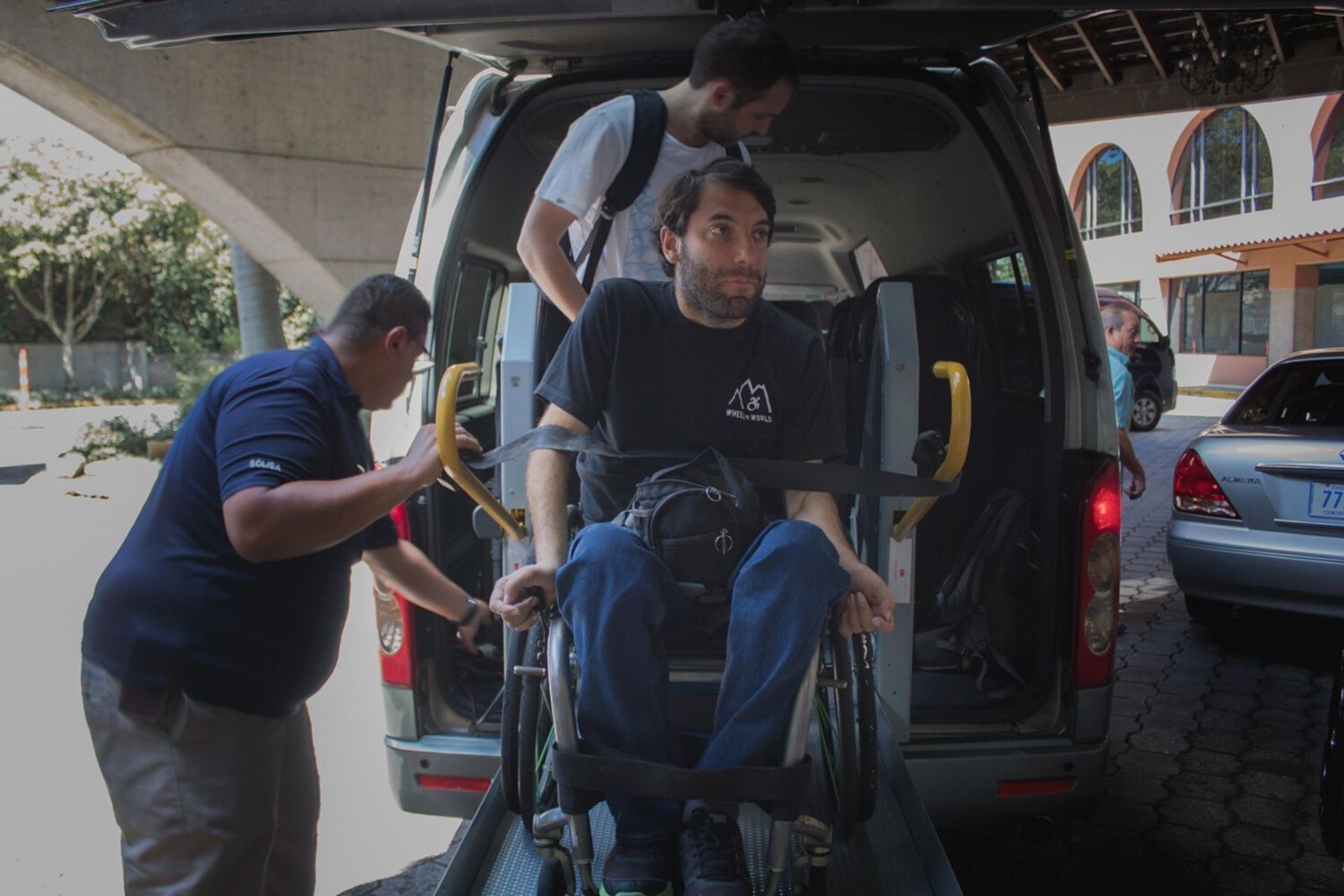 Accessible Public Transportation
Many public transportation systems offer wheelchair accessible options, such as buses and trains, while others offer paratransit services for those who are unable to use traditional public transportation. It is important to plan ahead and research the accessibility options in your area because not all public transportation systems are fully accessible.
In the U.S, public transportation is not accessible in every destination:
Bus transportation is accessible in almost every city, but can be very ineffective due to the lack of coverage in many cases. Research the bus routes at your destination and see if it would be a good option for you.
The San Francisco BART is almost 100% accessible. Every station has elevators, and although they are not very clean, it covers a majority of the city.
Outside of the U.S there are many cities that we have identified with good public transportation. A few examples are:
Barcelona, Spain - Great train and bus systems that are fully accessible.
London, England - The buses have great accessibility and the Underground has a number of accessible stations, especially the ones around downtown.
Berlin, Germany - Most subway stations are accessible.
Santiago, Chile - The majority of subway stations and buses are accessible. Staying in the Vitacura/Providencia area of the city will allow you to use the subway and buses and go around accessible areas of the city.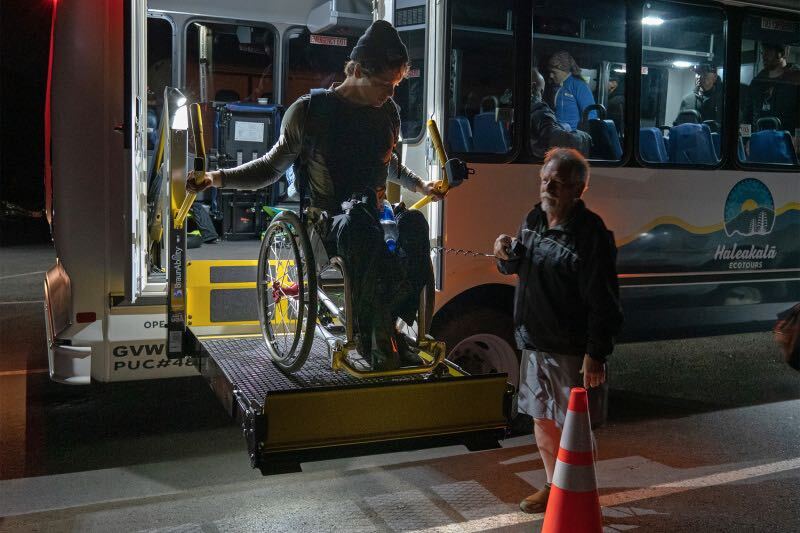 Wheelchair Accessible Dispatch Taxis
Wheelchair-accessible dispatch taxi services are another great option for those who require specialized transportation. These services allow users to schedule a ride in an accessible taxi that has been designed to accommodate wheelchair users. These services can be scheduled in advance, allowing you to plan you transportation needs more conveniently. However, it's important to keep in mind that not every destination may offer these services, so it's important to research your options in advance.
Conclusion
Although finding accessible transportation can be a challenge, there are several options available to wheelchair users. By exploring these alternatives, you can find the transportation option that works best for your needs and helps you maintain your independence and mobility. Remember to plan ahead, check availability, and always prioritize safety when traveling. Happy exploring!
Looking for accessible transportation, rental or insurance for
your trip?