Flying with a Manual Wheelchair: 16 Tips to Make it Easier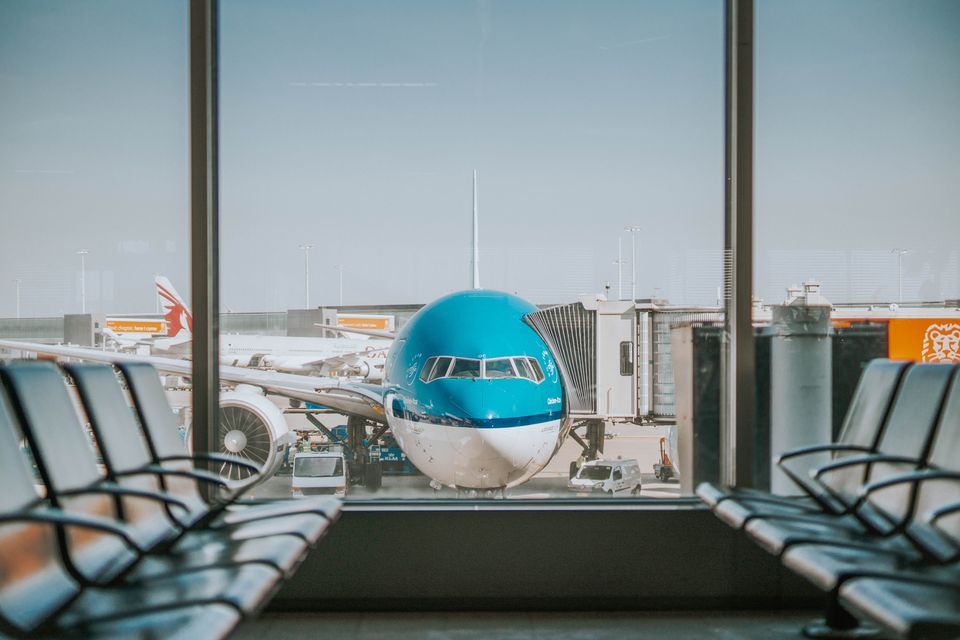 At Wheel the World, we know how hard it can be to have a smooth flight experience. For non-disabled people, flying can be stressful, but for wheelchair users who are flying it can be very intimidating. The amount of wheelchairs that are damaged is outrageous, airplanes lack accessibility, and when airline and airport staff are not educated on or not respectful of the policies that exist to protect wheelchair users, it can result in humiliating experiences.
Wheelchair users are at a disadvantage and unfairly obligated to take control and prepare in advance for any mishaps when it's not their responsibility. However, by taking certain precautions and being informed of your rights, it is possible to have a positive flight experience! Never forget that you have rights when flying and there are many wheelchair users who fly successfully every day.
The goal of this guide is to bridge the accessibility gap within the airline industry to avoid negative and unfair experiences. We hope these tips help you feel more confident and better equipped when flying. This article was carefully written with the input of wheelchair users and accessible travel experts on our team. Although many of these tips can apply to both manual and power wheelchair users, we will have a separate article specifically for power-wheelchair users.
Booking a flight
Submit a Special Service Request (SSR)
When booking domestic (US flights), submit a Special Service Request (SSR) detailing the type of disability you have and the type of assistance needed.  This will be added to your boarding pass and flight details. By doing so, the airline can ensure the seat, aisle, or sometimes the restroom is usable.
2. Contact the airline in advance
When flying as a wheelchair user, overcommunicating about your disability is critical. Upon booking a flight, most airlines give you the option to state and detail that you have a disability. If you are traveling abroad and don't have that option, you should call the airline to inform them of your accessibility needs immediately after booking the flight.
3. When possible, avoid booking flights during peak travel days/times
When having a Special Service Request attached to your boarding pass, the airline should be prepared to help upon your arrival. However, longer than usual wait times can occur.  If possible, avoid booking flights during peak travel days and times.  This can potentially lead to delays with receiving wheelchair assistance to and from gates, in addition to having your chair delivered at the gate.

4. Don't book connecting flights with less than 1 hour between them
Consider having at least 1 hour between flights as assistance may take a long time to take you off the plane. To avoid missing your connecting flight because of tardy assistance or obstacles on your way, don't book flights with less than 1 hour of boarding time.
5. Choose an aisle seat
Choosing an aisle seat is beneficial because it makes the transfer from your aisle chair to an airplane seat easier. Transferring to the middle or window seat can be more challenging for you and your assistants.
6. Buy a GPS tag and stick it below the seat of the chair so you can always track where your chair is
This will help in case the airline loses your wheelchair!
How to Pack Wheelchair for Flight
7. Don't check your wheelchair as baggage!
According to the Air Carrier Access Act (US), airlines must have a priority space for at least one folding manual wheelchair on an aircraft with 100 or more seats. You must request to pre-board the flight in order to have the opportunity to stow your wheelchair in the aircraft cabin. If there's more than one passenger with a disability flying with a manual wheelchair, the wheelchair closet space will be allocated on a first-come, first-serve basis.
Alternatively, the seat strapping method may be used on certain aircrafts. This allows airlines to choose between stowing wheelchairs in a cabin compartment on new aircraft or strapping them to a row of seats, an option that will ensure that two manual, folding wheelchairs can be transported at a time.
Unfortunately, these scenarios are very unlikely. Many wheelchair users have chairs bigger than the allowed dimensions, and are not foldable. But don't worry! The next tip will guide you.
8. Be sure to get your wheelchair correctly tagged
If your wheelchair cannot be stowed in the aircraft closet, (and if tagged correctly), you'll be able to use it until you board the plane, have it at the gate when you arrive, and in between every stop. Double check with counter staff to make sure it gets tagged correctly.

9. Remove anything from the chair that can be lost
To avoid things getting lost or damaged, remove the cushion, side guards, armrest, footrest, and any other movable piece, and bring it with you to the plane.

Getting to the gate and boarding the plane
10. Arrive in advance
If your boarding pass has a special service request attached, the airline should provide assistance from the moment you arrive at the counter. However, this service can often have delays. We recommend arriving 2 hours in advance for domestic flights and 3 for international.
11. Be patient with TSA agents during security checks
All airline passengers, including those with disabilities, are subject to a security check. When you notify the airport that you'll need special assistance as a wheelchair user, security can adjust their procedures. An important part of this security clearance process is ensuring it's done with dignity. You'll need to tell the Transportation Security Administration of the United States (TSA) agent about your mobility disability beforehand. You can show them your SSR.
Since you won't be able to pass through the metal detector, the TSA agent will have to check you physically. The process is as follows:
It'll be an agent of the same gender as you.
If you prefer, you can be checked in a private area and with a companion.
The agent will use technology to look for traces of explosive material on you and your wheelchair.
12. Use the airport restroom before boarding
Most airplane bathrooms are not accessible for wheelchair users. On the other hand, most airports have accessible restroom facilities. We recommend taking a bathroom break before boarding your plane.
13. Take your wheelchair cushion with you
To protect your skin and avoid any discomfort, bring your wheelchair cushion to the plane and ask the assistant to lay it over the airplane seat before the transfer.
During the flight
As a wheelchair user, you will have priority boarding rights. Staff should assist you onto the plane and transfer you comfortably to your seat. Your seat should allow you easy access to the aisle and easy access to your in-flight wheelchair. This way, you can go to the plane's bathroom facilities if you are able to. But what if you can't?
14. If you have a long flight and can't use the bathroom, talk to your urologist beforehand

We know that the tricky part of the flight for wheelchair users is bathroom access. Aircraft models play a significant role in this. Some planes can create a larger bathroom by removing a screen that divides two bathrooms. This allows you to have more accessibility. But, many airlines have yet to consider mobility access, especially for long-haul flights.
So, if you can't use the restroom, speaking to a urologist for medication for better urinary continence can help.
15. What to do if the airline damages or loses your wheelchair
Wheelchair damage or loss is a very common and infuriating issue, potentially ruining an entire trip. According to this New York Times article, 7,239 wheelchairs or scooters were lost, damaged, delayed, or stolen only in 2021. If this happens to you when flying, follow these steps
In the US:
Report the damage immediately to the airline.
The airline is responsible for 100% of the repair or replacement costs.
You should receive a loaner wheelchair while repairs are ongoing.
Ask for direct payment if you don't want to wait for repairs.
If Traveling Outside the US:
Contact the airline's complaints resolution officer (CRO) at the airport. They'll advise on the next step's based on that country's civil aviation regulations.
16. Find wheelchair rental options in your destination ahead of time
If your wheelchair gets lost or damaged, the airline must solve this issue, but it can take time. To avoid ruining your trip, find a rental company as a plan B.
Conclusion
Although this article sheds light on the troubles of traveling as a wheelchair user, we want this to help and not discourage.  With these tips, we hope you gain confidence in flying and traveling the world as much as you want! We encourage you to browse our accessible destinations and please contact us if you have any other tips!