Hotel Bed Height Not Regulated by ADA: 4 Tricks to Transfer Safely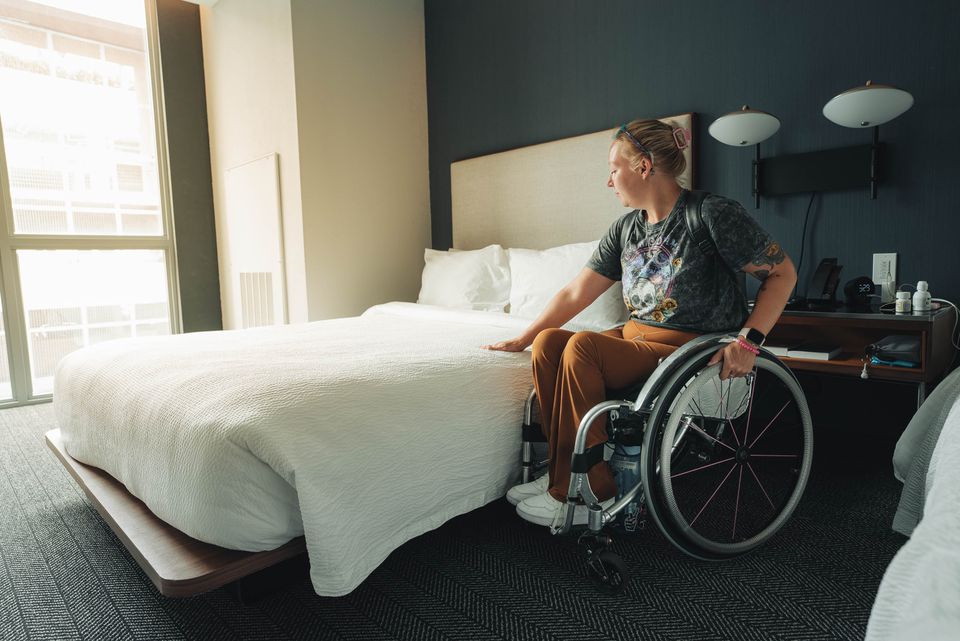 Too High of Beds is a Common Accessibility Problem
With ADA compliant hotel rooms, the requirements cover the very basics, at best. Unfortunately, the most fundamental needs of wheelchair-users are often lacking, as hotel rooms are a common source of complaints among travelers with disabilities. The shower is not accessible, the door is too narrow, and one issue that stands out the most: the bed is way too high!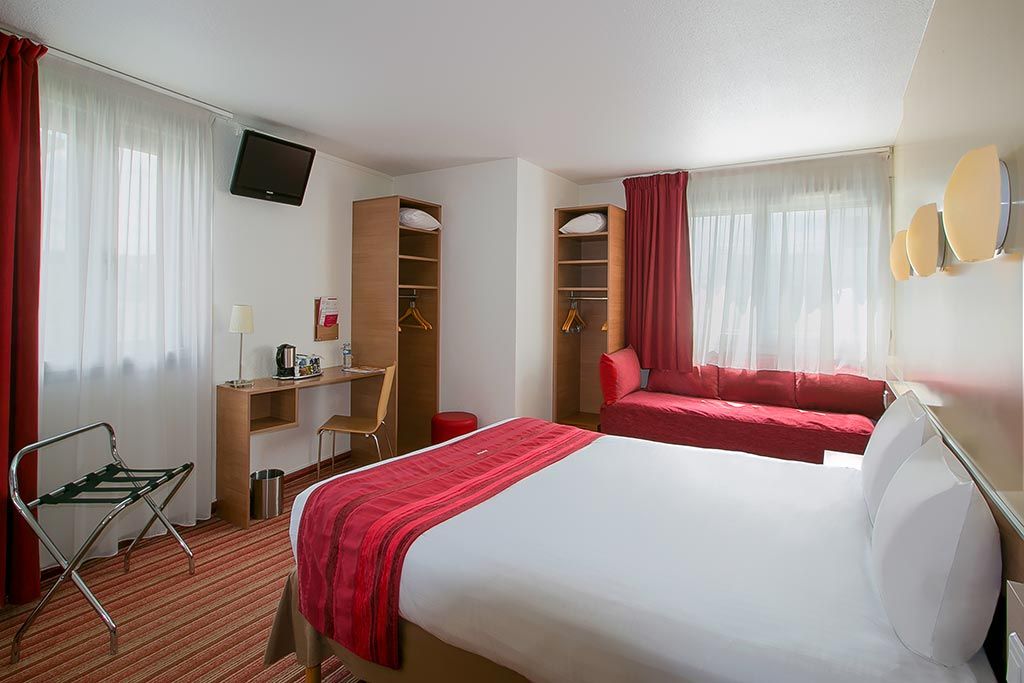 Does that sound familiar to you? It likely does. We understand that every individual has unique and different accessibility needs. While higher beds can be more suitable and convenient for some, the common issue shared by many in our accessible travel community is that the bed is typically too high and without a hoist, lift, or any type of assistance available for seamless transfers.
This shouldn't be happening as frequently as it does, especially considering that high beds can present safety concerns. For some, it is the single element that determines whether or not they will book the room. If the bed height exceeds their specific requirement, they will look somewhere else. Why has nothing changed?
Why Are Hotel Beds so High?
Simply, because ADA doesn't specifically address bed height in their regulations. Therefore, hotels aren't required or obligated to provide lower beds or transfer features for assistance. Kelly Narowski, an ADA expert and wheelchair user, explains the fundamental issue:
"There is nothing at all in the ADA regulations that mandates bed heights. So, what you often see in the USA are high beds and sometimes VERY high beds. It's dangerous, and sometimes impossible, for some wheelchair users to get into these high beds. Conversely, people with higher (usually power) wheelchairs may prefer higher beds, but it's my belief that people who like higher beds are in the minority. An ideal bed height range for most wheelchair users is 22-25" off the ground." - Kelly Narowski, ADA Expert
While there are some regulations pertaining to beds, such as the requirement for at least 36 inches of free space on both sides and at the foot of the bed, the height can be as high or as low as the hotel wants. Again, while ADA covers the very basics, there are many gaps within the code that must be addressed.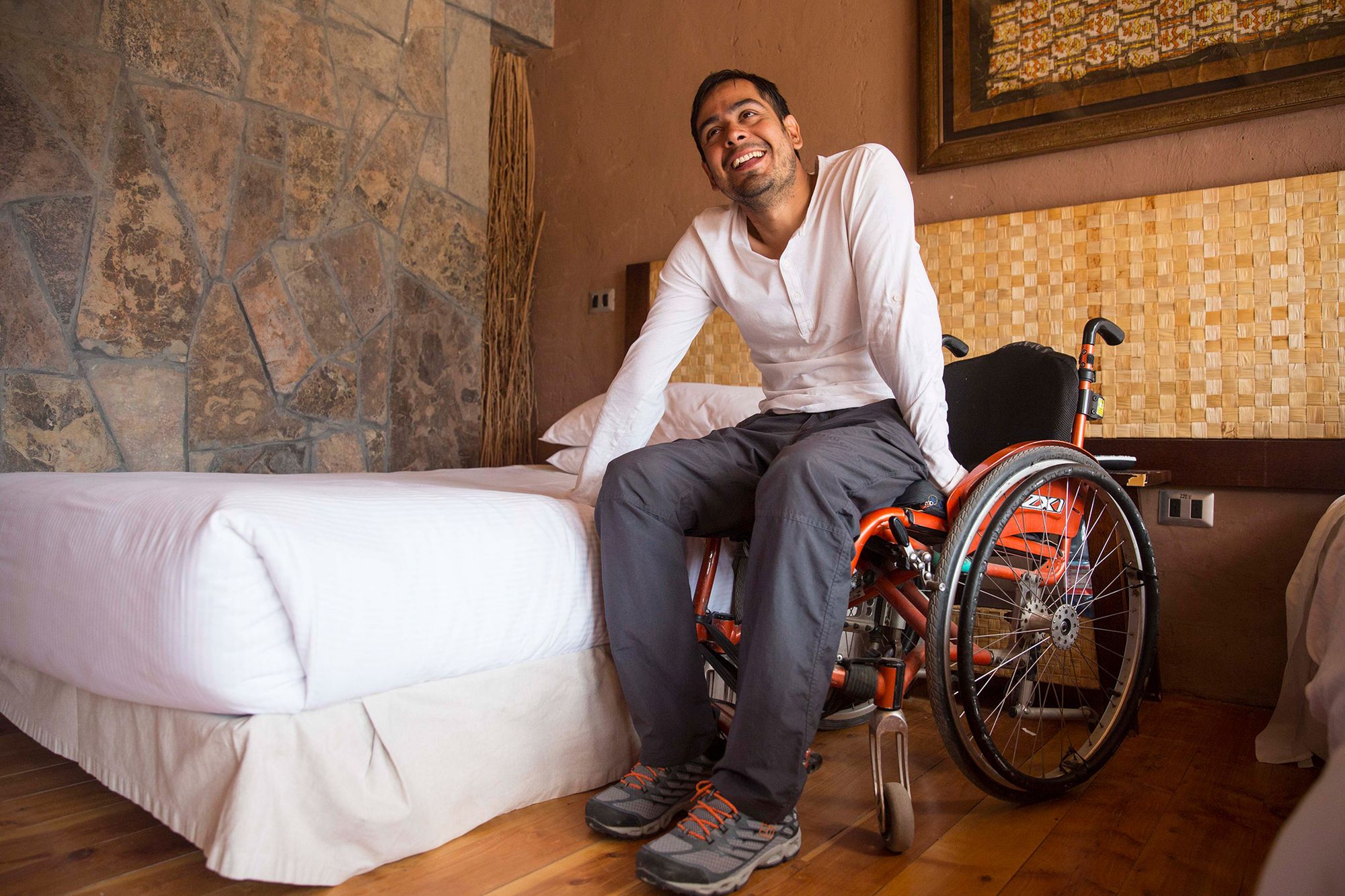 ♿
For more information on what ADA covers and doesn't cover in hotel requirements, check out
this article.
Solutions for Transferring onto Higher Beds
What if you arrive and find that the bed height is too tall, the information on the hotel's website was incorrect, or the room you requested is unavailable? Here are some hacks to consider the next time you encounter this issue:
Having Hotel Staff Remove Bed Frame/Platform
This hack has worked for many travelers! In most hotels, the bed's height is often exaggerated by a large frame or platform. If this is the case, don't hesitate to reach out to the hotel's maintenance or housekeeping staff. They are generally more than willing to accommodate your request and can promptly remove the frame. Even if you arrive at the hotel late, night staff or housekeepers can often assist with this modification.
Bringing an Adjustable Shower Chair
If you have the capacity to do so, consider bringing along an adjustable shower chair. It can serve as a valuable tool for bed transfers. Use it as an intermediary step between your wheelchair and the bed, making the transfer process significantly more manageable.
Portable Hoyer Lift
The practicality of this solution depends on how and where you're traveling. If you're driving to your destination, bringing a portable Hoyer lift will greatly assist with transfers. If you are flying somewhere, there should be an option to rent a Hoyer lift at your destination.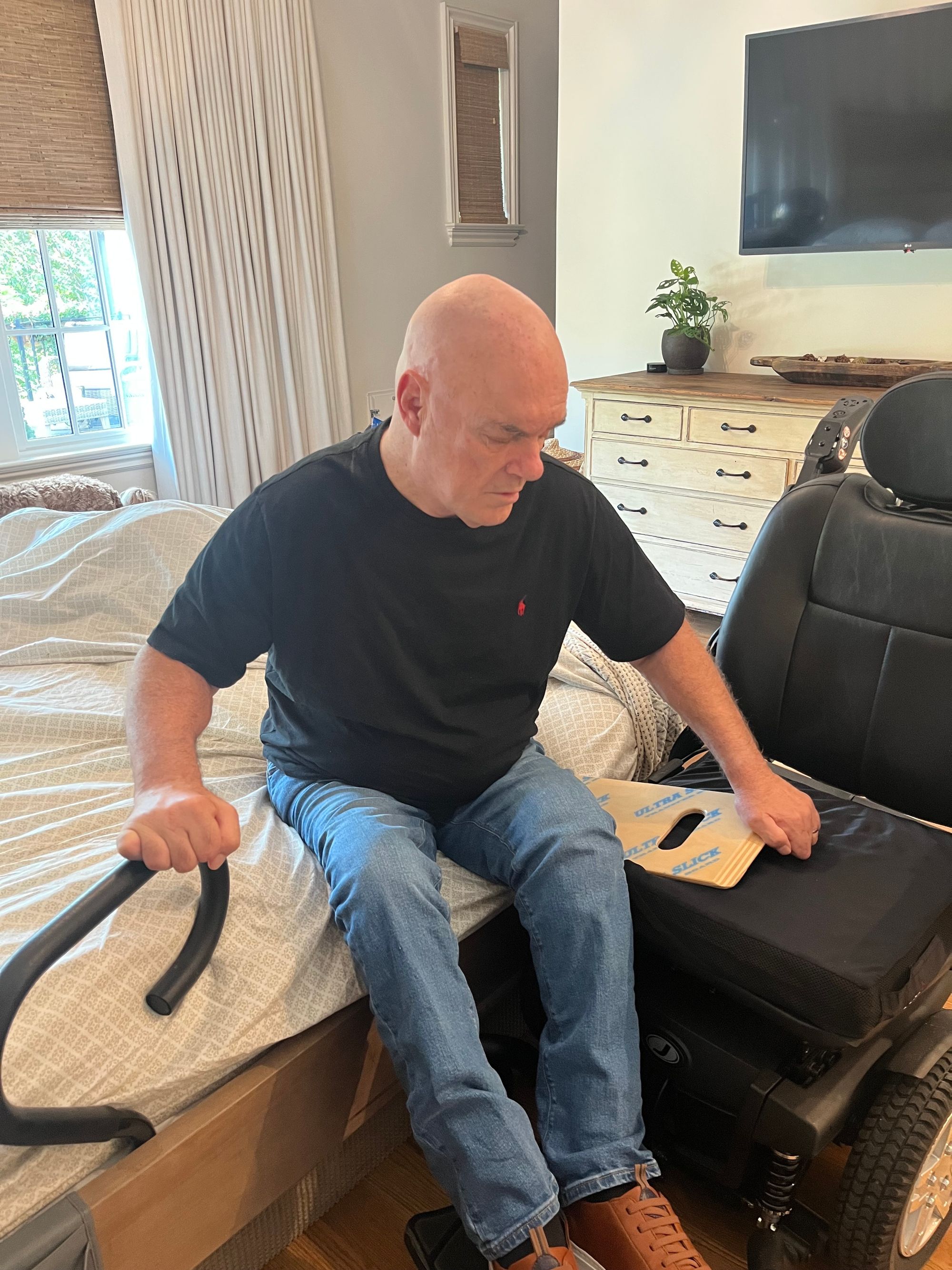 Bringing a Sliding/Transfer Board
Place one side of the board on the wheelchair and the other side on the bed. Slide onto the board, and if you have a companion with you, they can lift your legs onto the bed. If you are unable to bring a transfer board or have forgotten, most hotel rooms have an ironing board in the closet that can double as a transfer board.
What About Beds That Are Too Low?
If you encounter a bed that's lower than what you need, the solutions are similar to those for beds that are too high, but in reverse. Here are some strategies to help you manage:
Take and Use Bed Risers
Bringing bed risers with you to the hotel is a straightforward solution. These are relatively easy to pack and can significantly improve accessibility and safety during transfers. Additionally, using bed risers will create extra storage space beneath the bed.
Request An Extra Mattress
Most hotels are willing to accommodate your request for an extra mattress if you notify them in advance. This simple addition can help elevate the bed to a more suitable height. If, for any reason, the hotel can't fulfill this request or forgets to do so, having bed risers as a backup plan can be quite handy.
Add Cushions from the Couches:
Consider this option as a last resort. If the previous two tips aren't feasible, using cushions from the couches to supplement the mattress can make transfers easier. While not as ideal as the other solutions, it's a notable hack that can enhance your comfort and accessibility.
The Easiest and Most Reliable Method: Filter Results by Bed Height (and other accessibility needs)
We understand that everyone has unique accessibility needs and not all solutions are created equal. Finding accurate and reliable accessibility information on hotels and hotel rooms is crucial.
When you are booking a hotel room, one of the best functions of using Wheel the World is that you can filter hotels based on your needs. Bed height is included, along with several other important factors like roll-in showers, toilet grab bars, and certain amenities. While searching for hotels in your intended destination, you will see the filters, illustrated below, that make it easy to view hotels that only contain the accessibility features you require.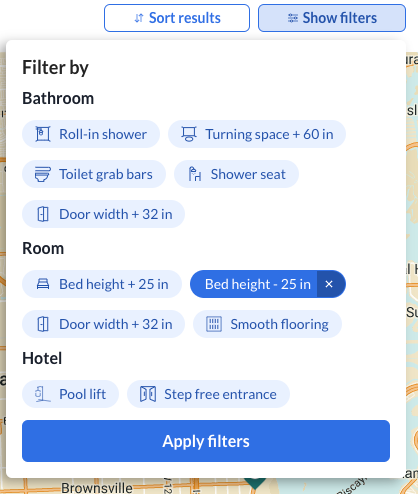 How Can You Be Sure it is Accurate?
Through the comprehensive Mappers Program at Wheel the World, detailed measurements are taken at each of the listed hotel rooms. There are over 200 data points compiled, providing an accurate picture of the overall accessibility and ensures that the information you read is reliable. This gives everyone the capability to make the best decision for themselves based on their accessibility requirements.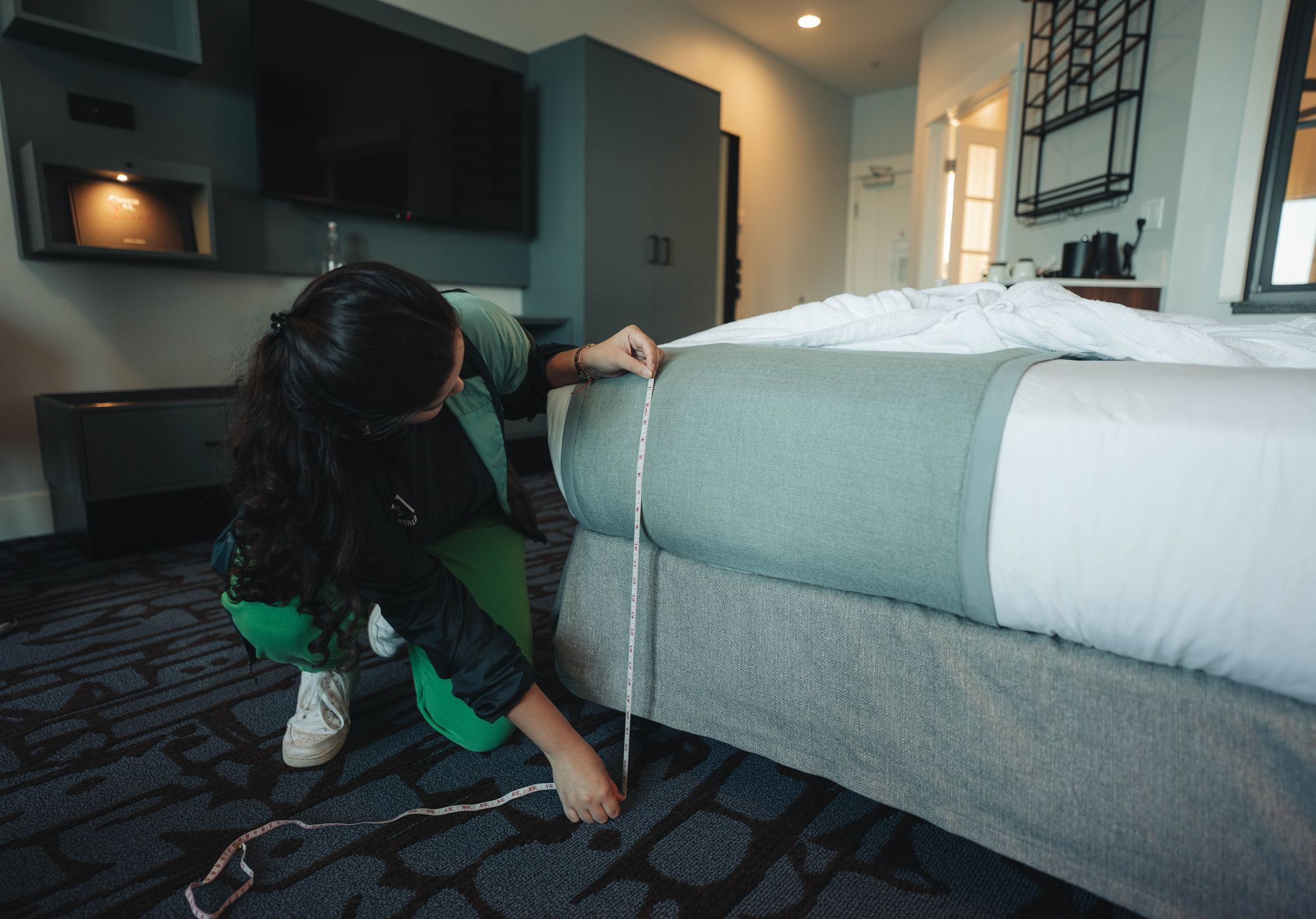 Create Your Accessibility Profile for Personalized Matches
When you create an accessibility profile, you personal accessibility needs will be saved for future bookings. This will give you the best results for finding hotel rooms, activities, and trips that are suited for you.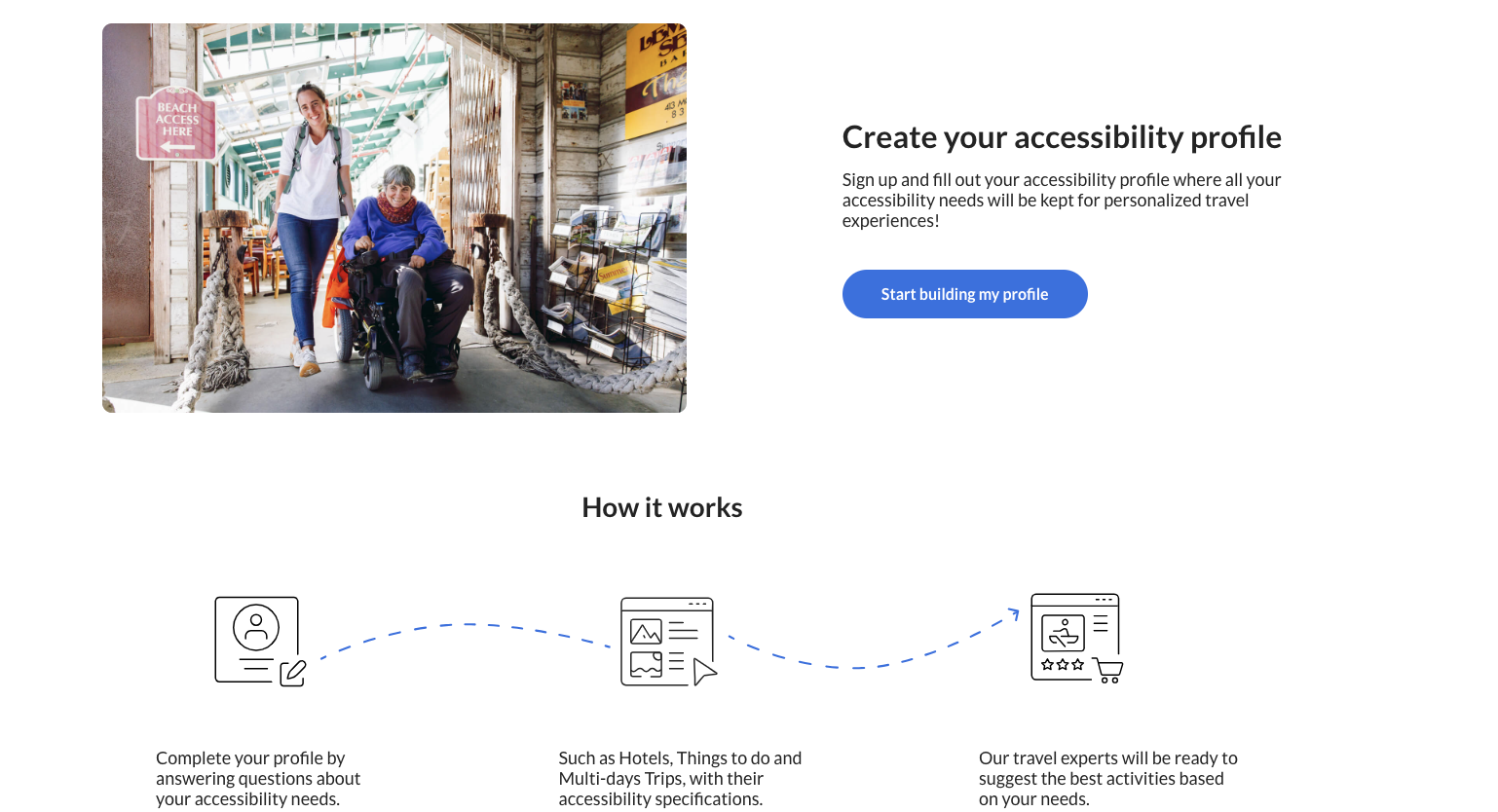 What Tricks and Suggestions Do You Have?
If bed height has been an issue for you, what are some tricks you've used for easier transfers? Share them down in the comments below. Let's create more awareness and advice for the accessible travel community.