ADA Hotel Room Requirements: What to Expect (and what not to)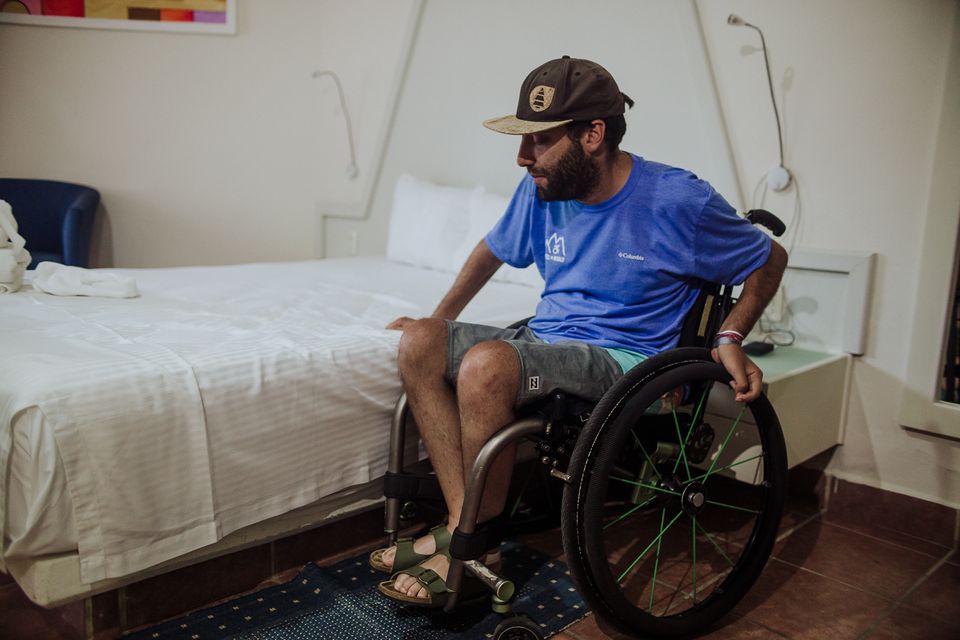 Have you ever experienced frustrations during your stay at an ADA hotel? You're definitely not alone! Despite the regulations in place to provide accessibility for individuals with disabilities, the reality doesn't always match our expectations. Sadly, this has become far too common. But fear not, we're here to shed light on some of the common pitfalls and offer practical advice to ensure your hotel booking experience is better than before. Let's dive in and uncover some of the crucial aspects of ADA hotels together, so you can feel more confident and empowered as a traveler.
What is ADA?
Passed in 1990, The American with Disabilities Act (ADA) is a federal civil rights law that prohibits discrimination against those who have a disability. The public sectors that fall under this code includes equal opportunity for employment, provision for public transportation access, government services, telecommunications, and businesses that are open to the public (including hotels). The public accommodation industry specifically falls under Title III, which outlines the requirements for all hotels to follow in the U.S. (with some exceptions that are explained later in this article).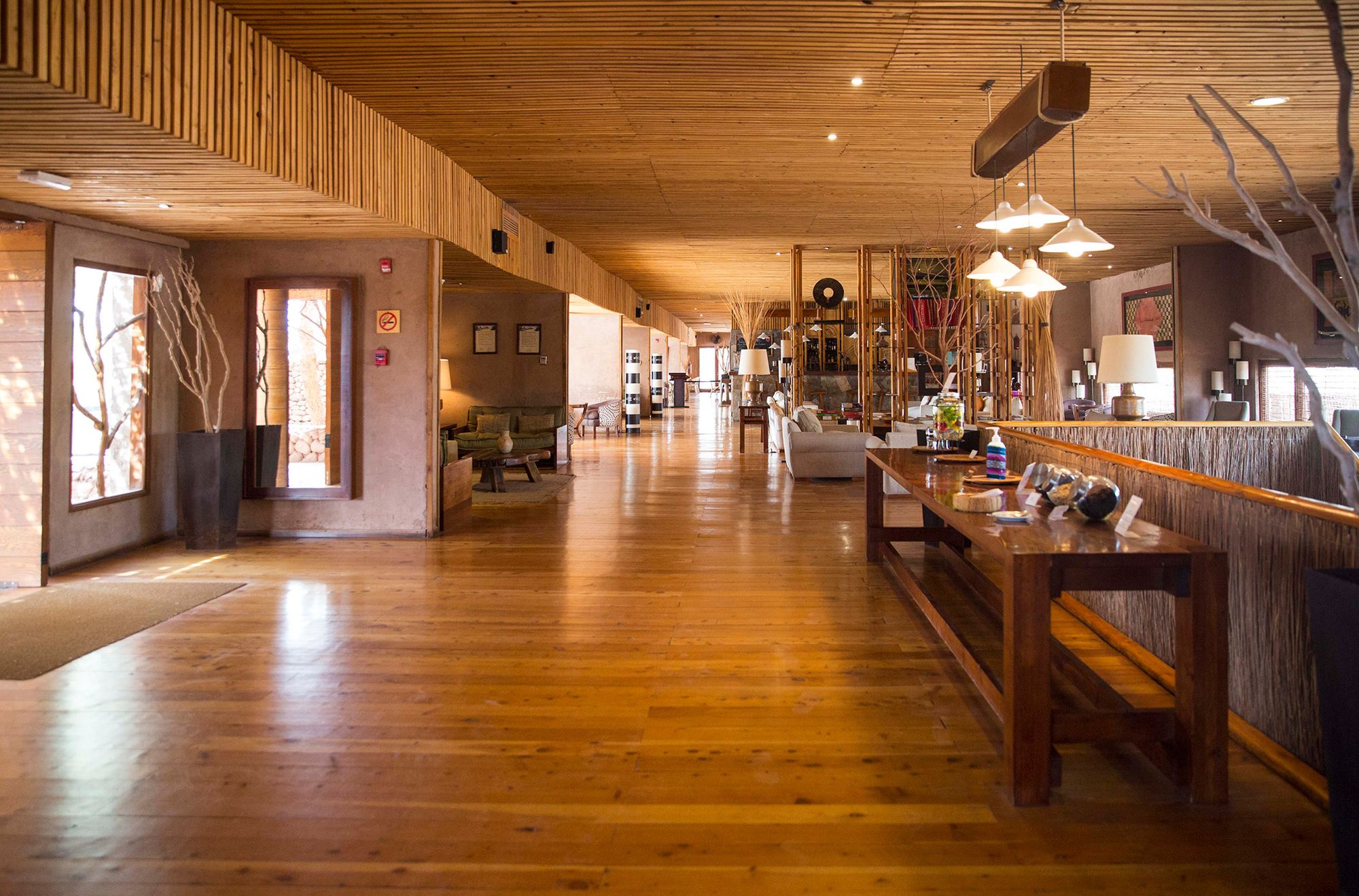 According to the ADA, a person with a disability is someone who:
Has a physical or mental impairment that substantially limits one or more major life activities.
Has a history or record of such an impairment (such as cancer that is in remission)
is perceived by others as having such an impairment (such as a person who has scars from a severe burn).
This article is dedicated specifically to ADA hotel requirements, an area that can present a unique challenges for travelers with disabilities. The unfortunate circumstances that occur far too often is the lack of opportunities for the disability community, primarily due to the lack of accessibility and available information. That has slowly been changing in a positive direction, however, there is certainly still work to be done.
General Hotel Requirements:
The number of requirements is quite extensive and include a plethora of information that cannot fully be detailed in a single article. We will outline some of the general hotel regulations and then get into some of the more specifics regarding ADA hotel room requirements.
Parking
When it comes to parking, ADA regulations specify that a specific number of accessible parking spots must be provided based on the total number of parking spaces available in the hotel lot.
This includes designated accessible van spaces and standard accessible spots conveniently located with curb ramps right outside the access area.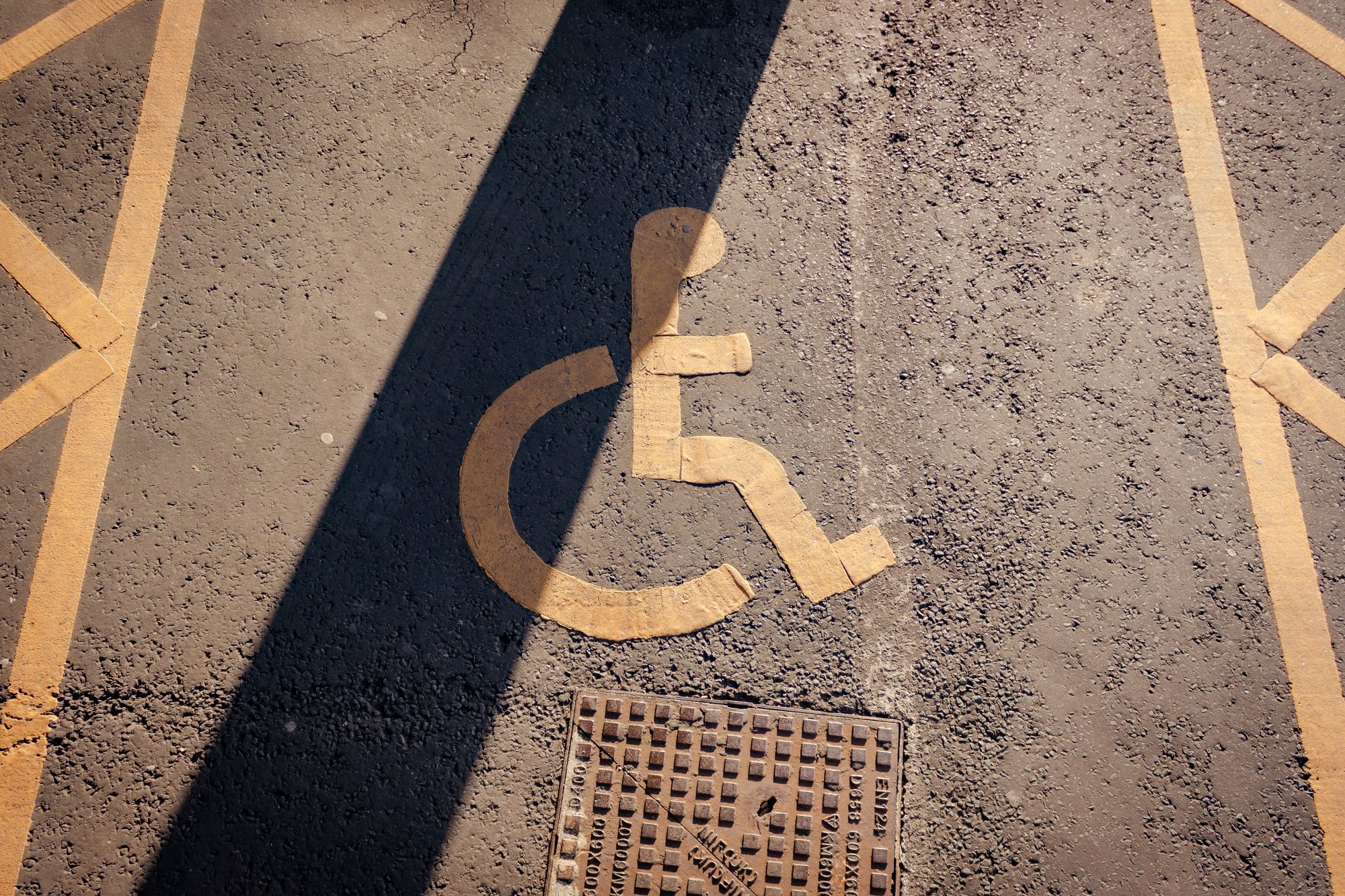 Entrances & Lobby
ADA regulations require that entrances to hotels be accessible for individuals with disabilities. While automatic doors are not a mandatory requirement, the entrances must be at least 32 inches wide to accommodate wheelchair users. Additionally, the area around the entrance must be relatively flat, being no steeper than 1.15 degrees to ensure that wheelchair users can enter without the risk of rolling or encountering obstacles. The registration desk needs to have a lowered portion that is a maximum of 36", and the same goes for the self-serve breakfast areas.
Elevators
If the hotel consists of more than 2 stories, including a basement level, an elevator is required that reaches every level, with entrances wide enough to accommodate wheelchair users.
This is merely a snippet of the detailed ADA regulations for hotels and accommodations. To learn more, click here.
What does ADA Hotel Room Mean?
An ADA hotel room meets the required specifications that fall under the ADA law, created to provide individuals with disabilities equal access to the hotel facilities and amenities. There is a lot of information on ada hotel room requirements, so let's go over some of the more important ones. Later on in the article, we will go over some of the flaws with ADA regulations so that you can be better prepared when booking.
ADA Compliant Bathroom Dimensions:
Clear Passage Width: Bathroom doors in all guest-rooms must allow a clear passage width of at least 32 inches.
Clear Floor Space on Pull Side: On the pull side of each bathroom door, including entry doors and connecting room doors, there must be a minimum of 18 inches of clear floor space.
Turning Space: ADA requires a clear floor space at least 60" in diameter, or a "T" turn area, for wheelchair users to be able to turn around.
Accessible Toilet Requirements: The toilet in each accessible guest-room bathroom should meet specific criteria, including:
Being centered 18 inches from the adjacent side wall to allow sufficient space for individuals with mobility impairments to use grab bars.
Having horizontal grab bars along the adjacent side wall and behind the toilet, mounted between 33 and 36 inches above the floor, for stabilization and assistance during transfers from a wheelchair.
Having a toilet seat height between 17 and 19 inches above the floor.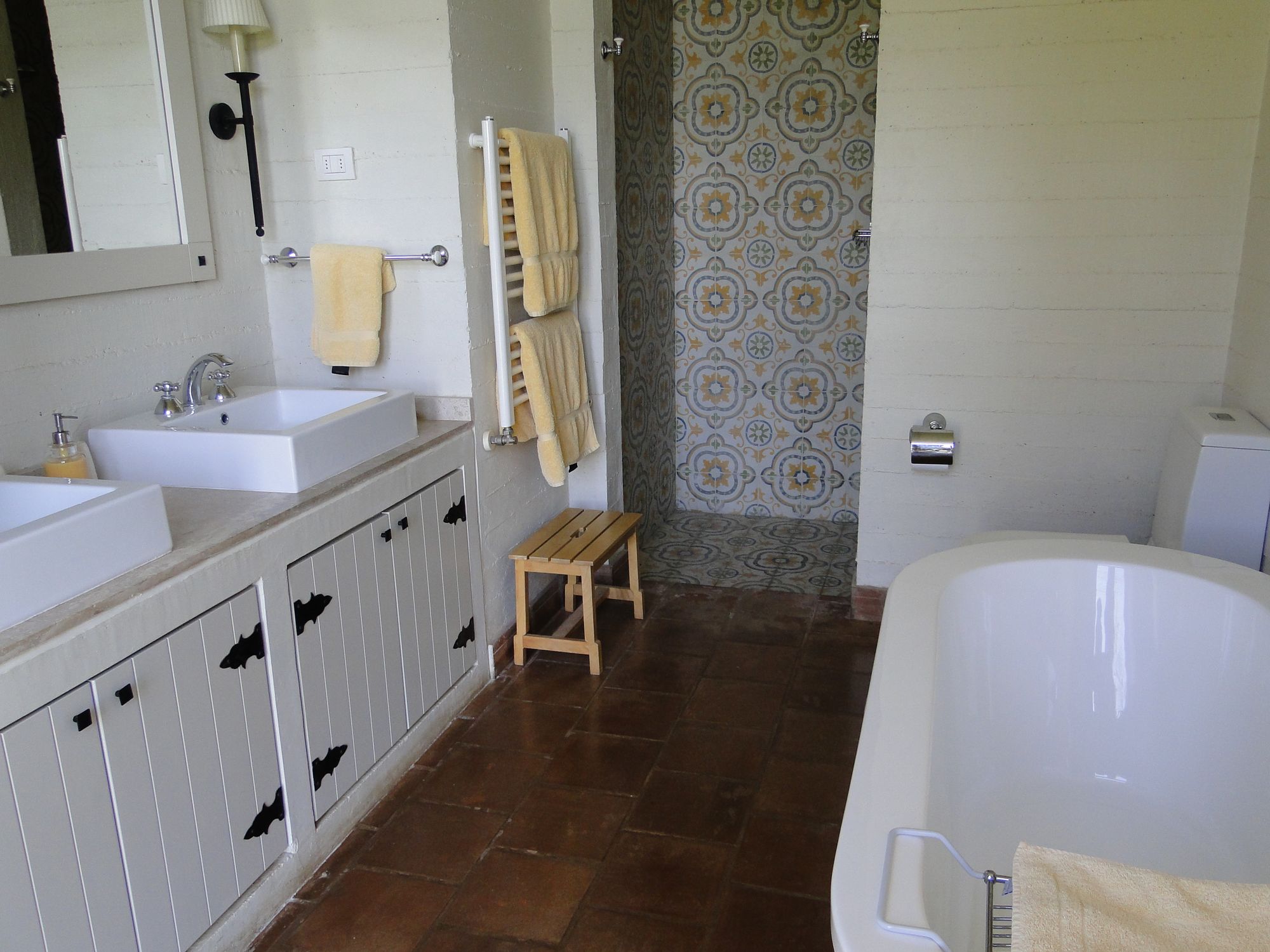 The Sink Requirements:
Being no more than 34 inches high, with at least 29 inches of clearance under the front edge to allow wheelchair users to pull under the lavatory and use the faucet hardware.
Having insulated or otherwise protected drain and hot water pipes to prevent contact.
Having a faucet that is easily operable with one hand, without tight grasping, pinching, or twisting of the wrist.
Floor Space and Towel Racks: There should be clear floor space in each accessible guest-room bathroom to allow individuals who use wheelchairs to turn around comfortably. Additionally, towel racks or bars should be placed within reach, either within 54 inches of the floor for side approach or 48 inches of the floor for forward approach.
Slip-Resistant Floors: All bathroom floors in accessible rooms must be slip-resistant to prevent falls, particularly for individuals who use crutches and walkers.
ADA Bed Requirements
In each accessible room with one bed, there should be a minimum of 36" of clear space on both sides of the bed, allowing individuals who use wheelchairs to transfer onto the bed from either side. In rooms with two beds positioned next to each other, there should be a minimum of 36" of space between them.
There must be a clear passage at the foot of each bed that is at least 36" wide. However, there is no actual requirement for bed heights, which has been a common problem for people with disabilities.
Later on we will go through what this actually means and what you should know about the bed requirements. (It's not as clear or accessible as you may think)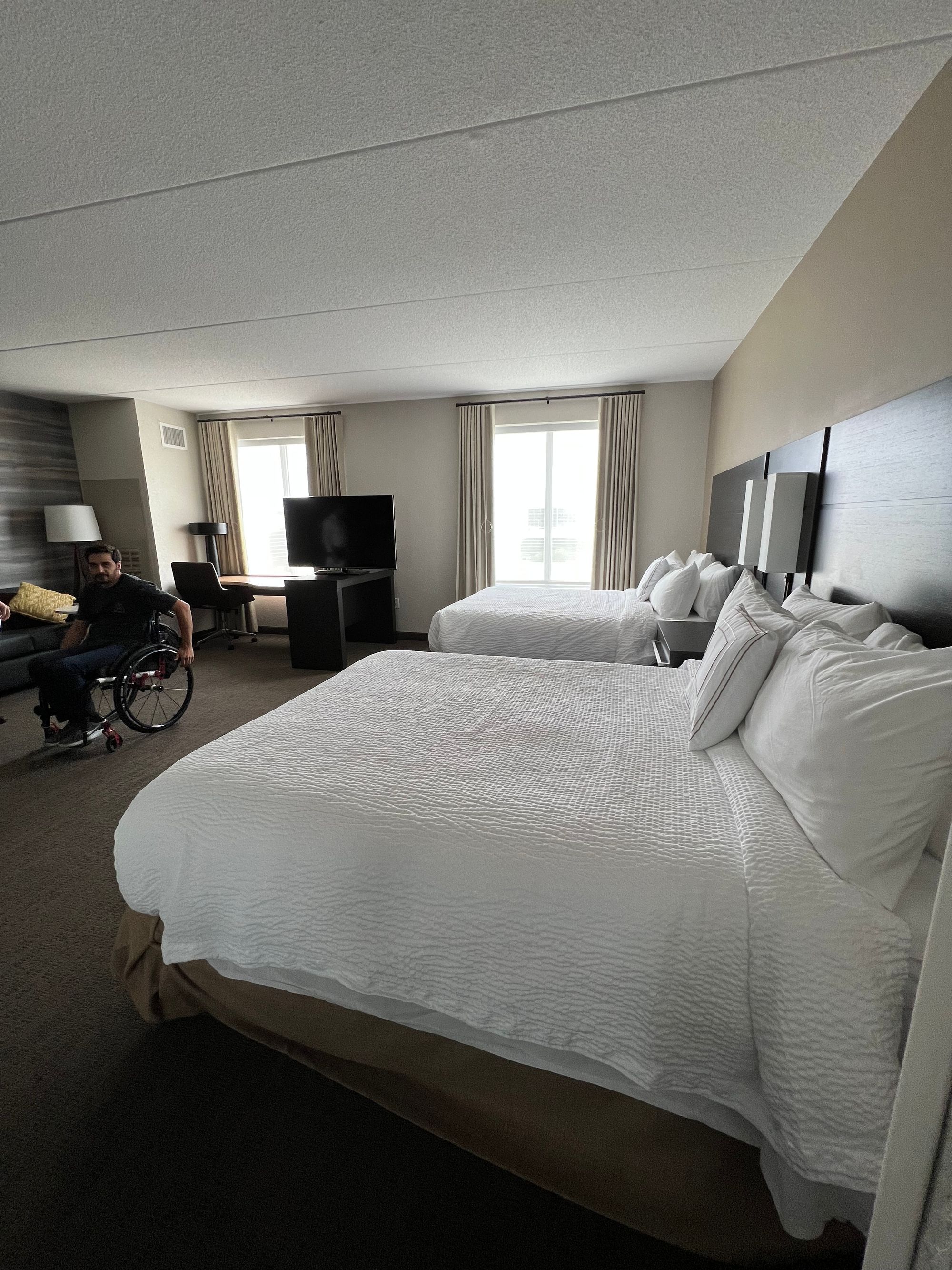 What is an ADA Shower in a Hotel?
ADA compliant hotel rooms must have roll-in showers with no threshold and must be at least 30 inches by 60 inches in size. Within the shower is typically a fixed folding seat between 17 and 19 inches above the floor, making it conducive for wheelchair users to be able to transfer out of their chair and into the shower seat. The faucet should be easily reachable with one hand and a horizontal bar should be installed alongside the shower seat to aid in the transfers. Check out this article for a more in-depth explanation of roll-in showers.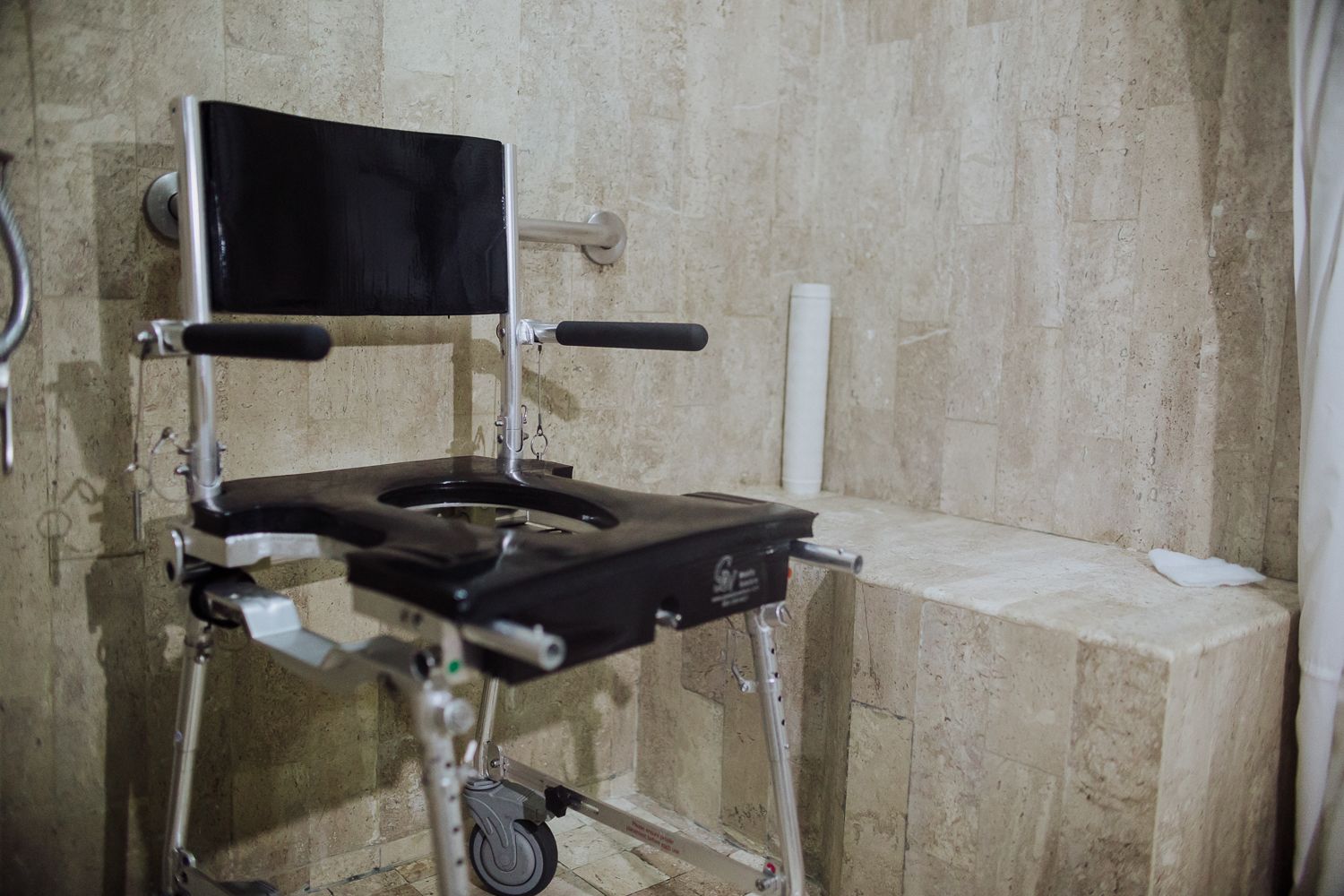 Problems with ADA
One of the common misconceptions is that just because a hotel is regarded as ADA compliant, it doesn't necessarily mean that it will be fully accessible. Unfortunately, it has become commonplace for wheelchair users to arrive to the hotel only to find that the accessible room they booked and requested is not available, or the advertised room and information was entirely inaccurate.
A 2022 study conducted by MMGY Travel Intelligence found that 96% of travelers with a disability have encountered problems with accommodation, particularly with showers that are often inaccessible, bed heights that are too high, and a general lack of information on the website that prevented the travelers from booking. Does that sound familiar? The data shows that if you are disabled, it probably does.
An Expert's Opinion
So, why do these problems occur in spite of ADA regulations supposedly being created to prevent these issues? Kelly Narowski, a wheelchair-user, experienced traveler and ADA expert, explains some of the flaws found in ADA hotels.
"Another complaint I've heard is about smaller hotels. Any hotel with less than 50 rooms does NOT have to have a roll-in shower room. With 0-25 rooms, they must have one ADA tub room, and with 26-50, they must have two, but the ADA doesn't require any roll-in shower rooms unless the hotel or motel has at least 51 guest-rooms". - Kelly Narowski, ADA Expert
Bed Height: "There is nothing at all in the ADA regulations that mandates bed heights. So, what you see in the USA a lot is high beds and sometimes VERY high beds. It's dangerous, and sometimes impossible, for some wheelchair users to get into these high beds. Conversely, people that have higher (usually power) wheelchairs like the higher beds, but it's my belief that people who like higher beds are the minority. An ideal bed height range for most wheelchair users is 22-25" off the ground. Something else to consider is that the ADA doesn't address space under the bed."
Interior door weight: "While it does mandate door PRESSURE (5 pounds), the regulations say nothing about weight. So, sometimes doors to enter hotel rooms are quite heavy, and too heavy for some wheelchair users to open independently".
Removable objects: "Any removable objects in the room are not covered. So, for instance, they can put a big chair in an ADA room and it can be in the way. As long as they provide the mandated turn radius, the furniture isn't covered. Another example, desk heights can be high or low. As a wheelchair user, I've stayed at hotels where the desk is too low for me to fit under".
According to Kelly, most people who are able-bodied do not know anything, or very little, about ADA regulations except if they work in the field. Similarly, most individuals with disabilities don't know the ADA requirements either, and if they do, they don't tend to know them very well. By familiarizing yourself with ADA, you can become better equipped to navigate various situations and advocate for accessibility during your travels within the U.S.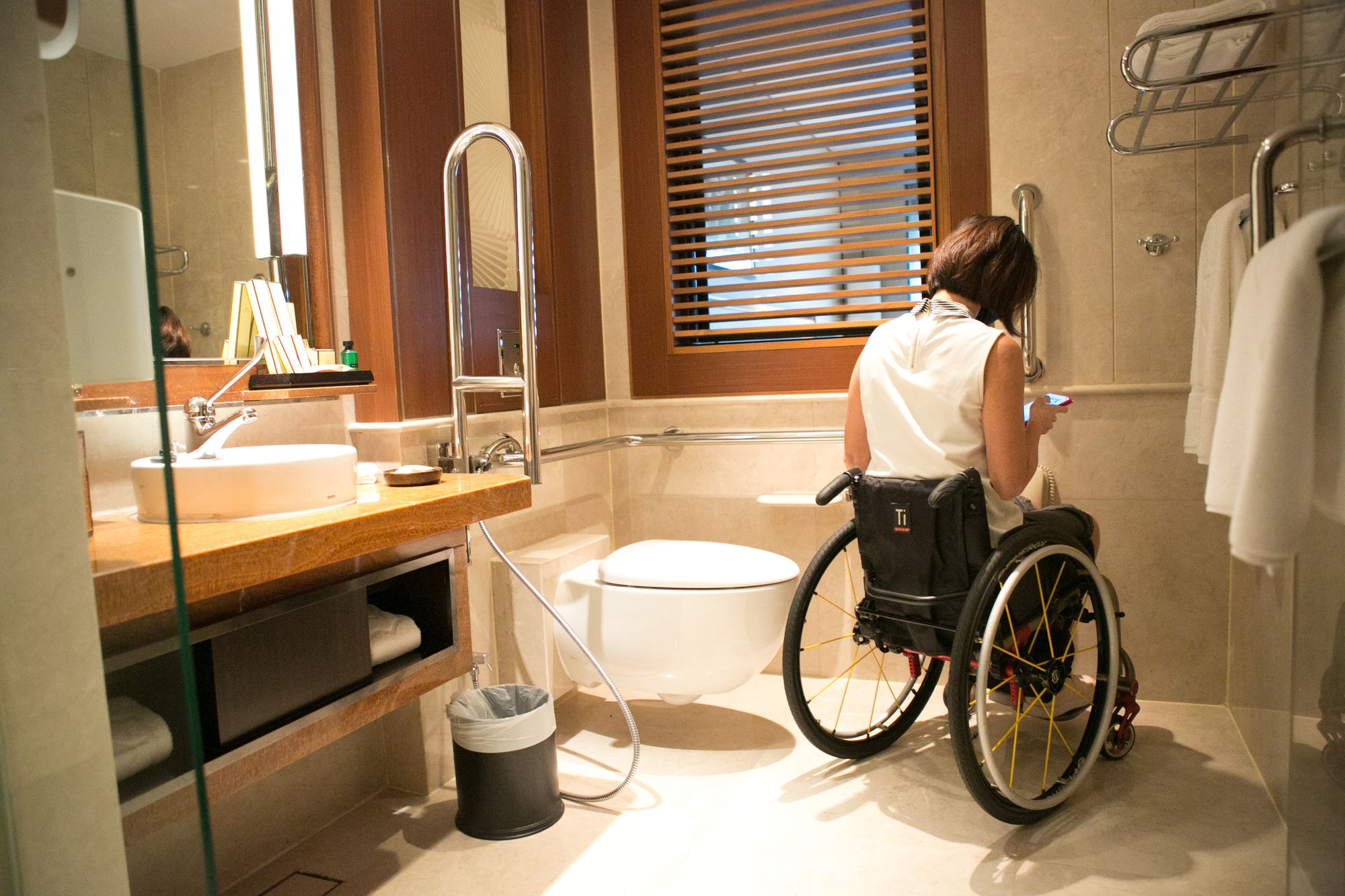 Steps to Take Before Booking
There is certainly more information out there now than there ever was before, due to the increasing awareness of inclusive and accessible travel. However, as the data suggests, common problems still occur. Here are some ways to mitigate the potential issues before you book.
Research hotel accessibility: Conduct thorough research on the accessibility features of the hotels you're considering. Look for information on their website, online reviews, and consider calling the hotel directly. You'll want to verify that the accessible room you requested is available during the travel dates, and that all of the available information is accurate.
Join an Accessible Travel Group: Many online forums and groups are available online where you can ask for advice, receive suggestions, and find reliable information from individuals who share similar experiences being disabled. Wheel the World hosts a Facebook group of over 4,500 members that discuss all things accessible travel, making it a great place to start.
Accessible Booking Platforms: One of the more reliable options is to go through a booking platform dedicated to providing accessibility for travelers. You can find accessible hotels in over 250 destinations worldwide, with guaranteed accessibility, when you book with a company like Wheel the World.
How is accessibility guaranteed? Through the Mapping Program at Wheel the World, mappers take detailed measurements and gather accessibility information at every hotel, with 200 data points. This includes bed height, door width, toilet height, the accessibility environment, and a lot more, making Wheel the World the best way to book your hotel room for an accessible stay.
Here's How it Works:
Sign up at Wheel the World.
Create an accessibility profile by selecting your travel accessibility needs (bed height, shower preferences, door width, and more)
And thats it, you're done!
Now you can search accessible hotels around the world that match your accessibility needs. Once you select and book one, Wheel the World does the rest.

The accessibility profile will also help with other offerings, such as activities and transportation, making your travels completely accessible.

You don't have to make calls anymore or stress over whether or not the information is reliable. The travel planners will call the hotels directly and confirm the room you booked is available, will coordinate the booked activities, and organize the requested transportation.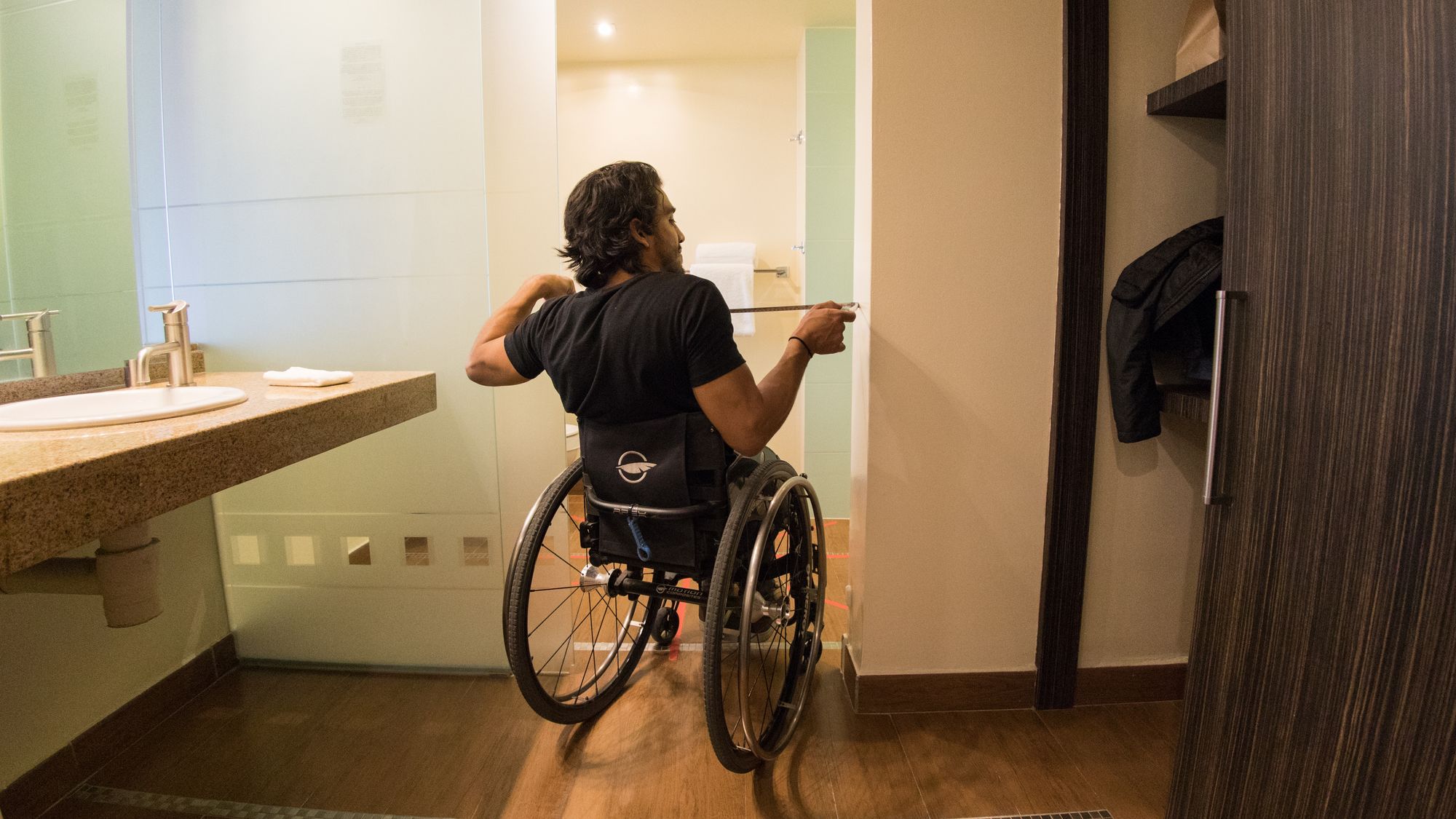 ---
Hopefully, this article has provided you with valuable insight into ADA hotel regulations and the important exclusions that exist. It's crucial to be aware of the nuances and challenges that individuals with disabilities may face when booking hotel accommodations. Despite the occasional lack of information, there are still ways to ensure a guaranteed accessible hotel during your travels. By conducting thorough research, utilizing accessible travel groups, and booking through reliable platforms, you can make informed decisions and have a more accessible and enjoyable stay. Empower yourself as a disabled traveler and advocate for your needs, because everyone deserves equal access and the opportunity to explore the world.