Wheelchair Travel Anxiety: Airport Tips & Words of Encouragement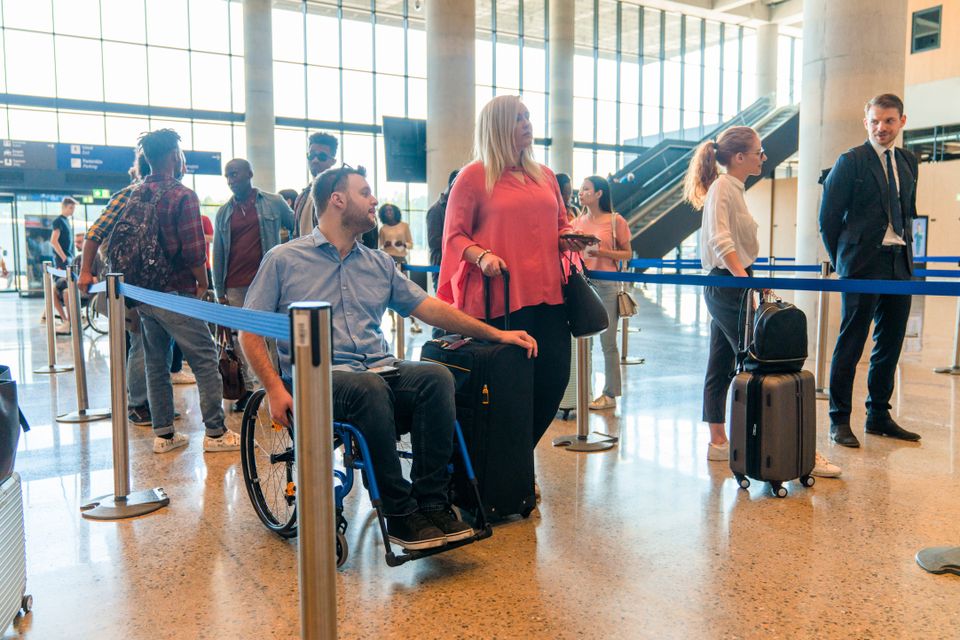 Introduction
Traveling is one of the most enriching and fulfilling experiences life has to offer. It opens doors to new cultures, people, and adventures, allowing you to create lasting memories and broaden your horizons. However, for those with concerns or anxieties about traveling in a wheelchair, these opportunities can sometimes feel out of reach.
If you're anxious about navigating the airport experience, finding reliable accommodations, or being able to have an enjoyable trip, rest assured that you're not alone. It is possible to travel and do it in a way that will have you wanting to go again. There's a world of adventure waiting for you, so lets get into to some practical tips.
"It is possible to travel and do it in a way that will have you wanting to go again."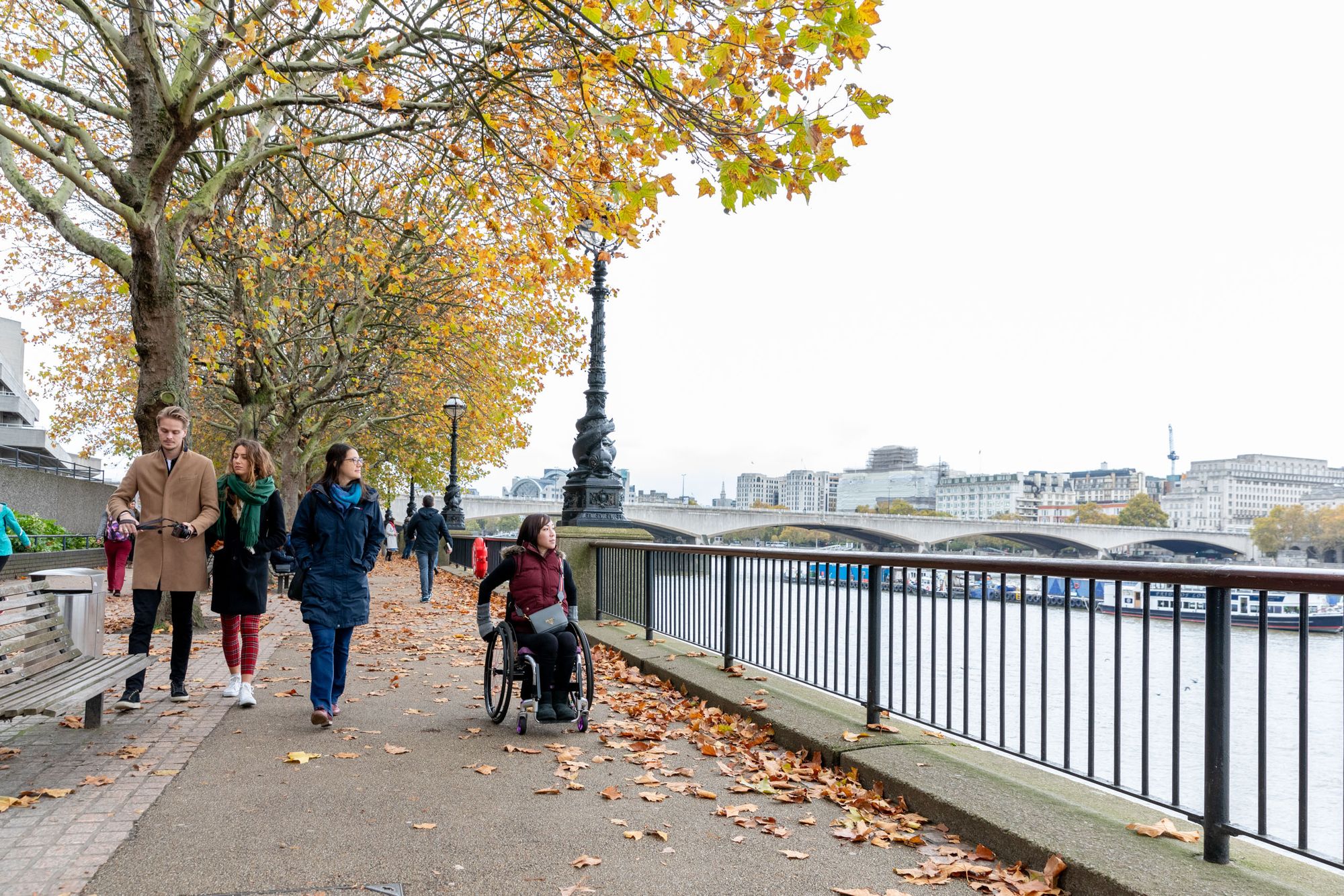 Quick Practical Tips to Manage Wheelchair Travel
Plan Far in Advance
Travel requires a lot of planning. When you have a destination in mind, research the current accessibility standards of the overall place. How is the public transportation? What are the hotel options? Are there accessible activities? This will give you more piece of mind as you'll know what to expect.
Seek Advice and Tips from Other Wheelchair Travelers
Join online communities and forums where you can see advice from other travelers. You can also ask about specific destinations and what's recommended. Wheel the World has an accessible travel community (Facebook group) of nearly 8,000 like-minded members. Everyone is welcome!
Go Through an Accessible Travel Agency
One of the most reliable methods is to book your trips through an accessible travel agency. Wheel the World specializes in comprehensive accessibility information, making them one of the most reliable ways to book all your travel needs. They have over 250 destinations available around the world, so your options are definitely not limited.
Pick a Destination and Go!
You can do this! Traveling doesn't always go according to plan, but sometimes that makes the journey more rewarding. Experiencing other places, cultures, and breaking out of your comfort zone will change your perspective. You will realize your abilities are not limited by a disability, but that you can experience the world just like anyone else.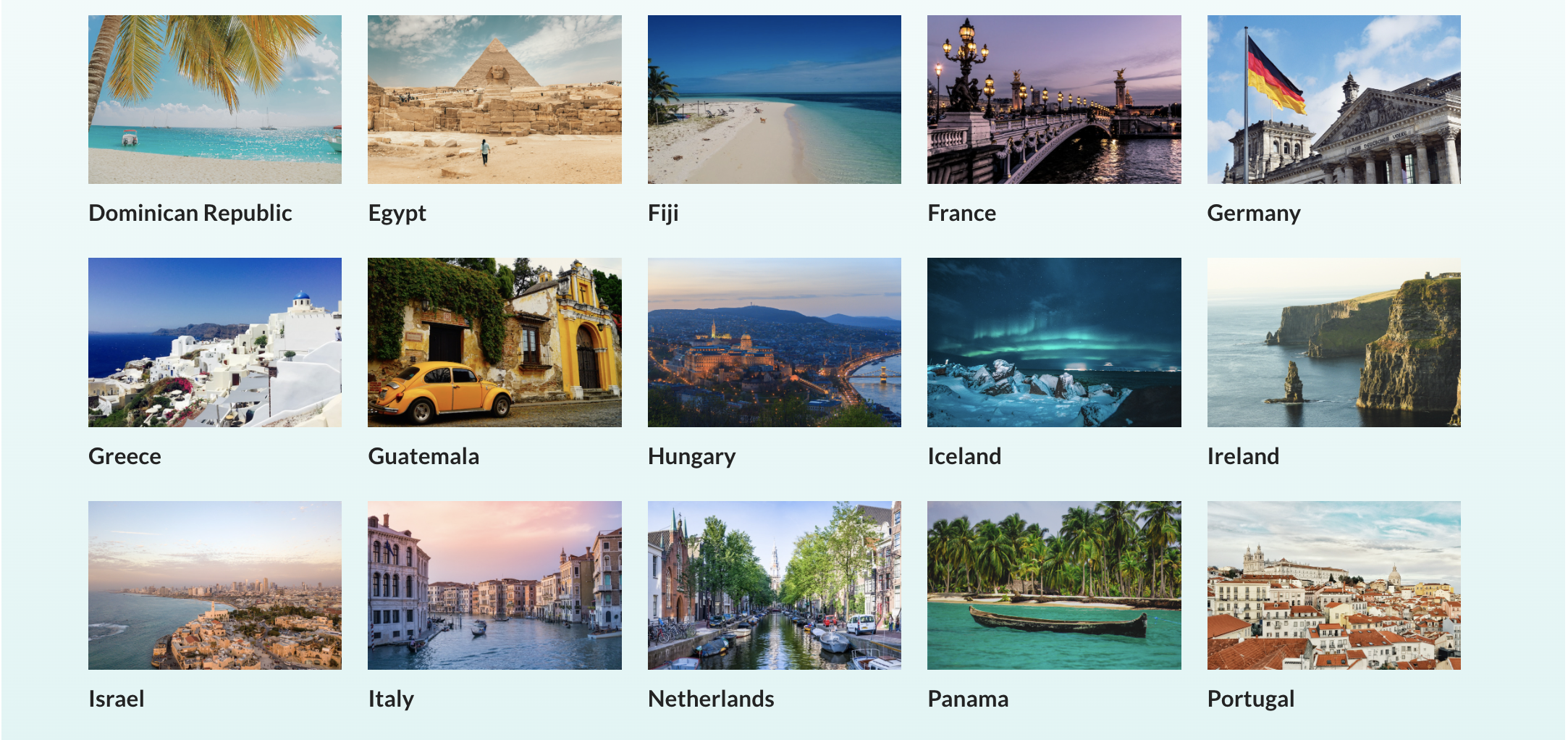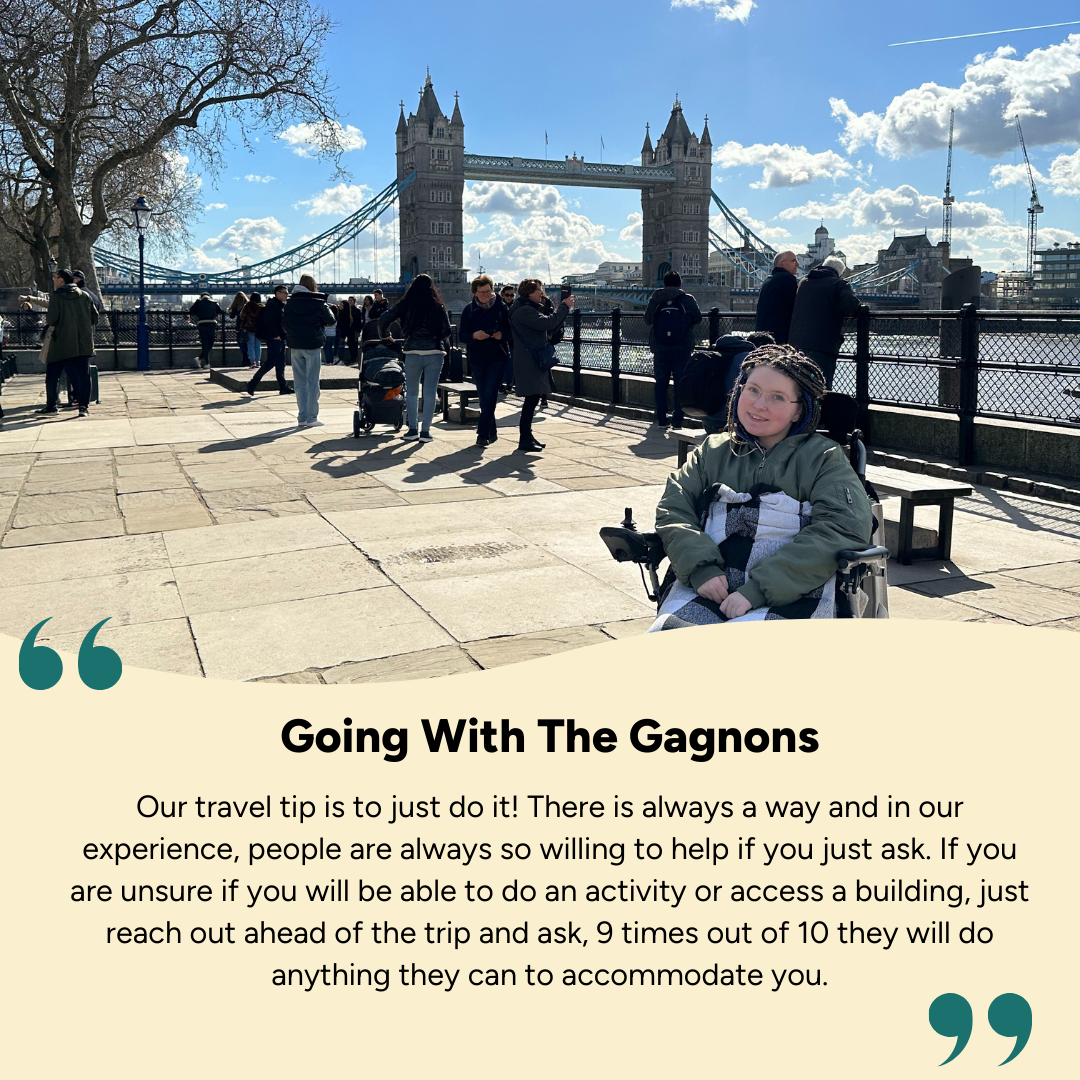 Navigating the Airport
Navigating an airport can be a daunting process, especially when you're traveling in a wheelchair. However, airports are typically well-equipped to assist travelers with disabilities. Here, we'll explore the various aspects of airport assistance and how to navigate the processes.
How Disabled Travelers Can Get Airport Assistance
Notify the Airline
When you book your ticket, there should be a section online where you can notify the airline that you will be traveling in a wheelchair. However, be sure to call the airline directly and request assistance. Do this at least 48 hours prior to your flight, but call earlier if you can. The customer service representative will make a note on your reservation that you require special assistance.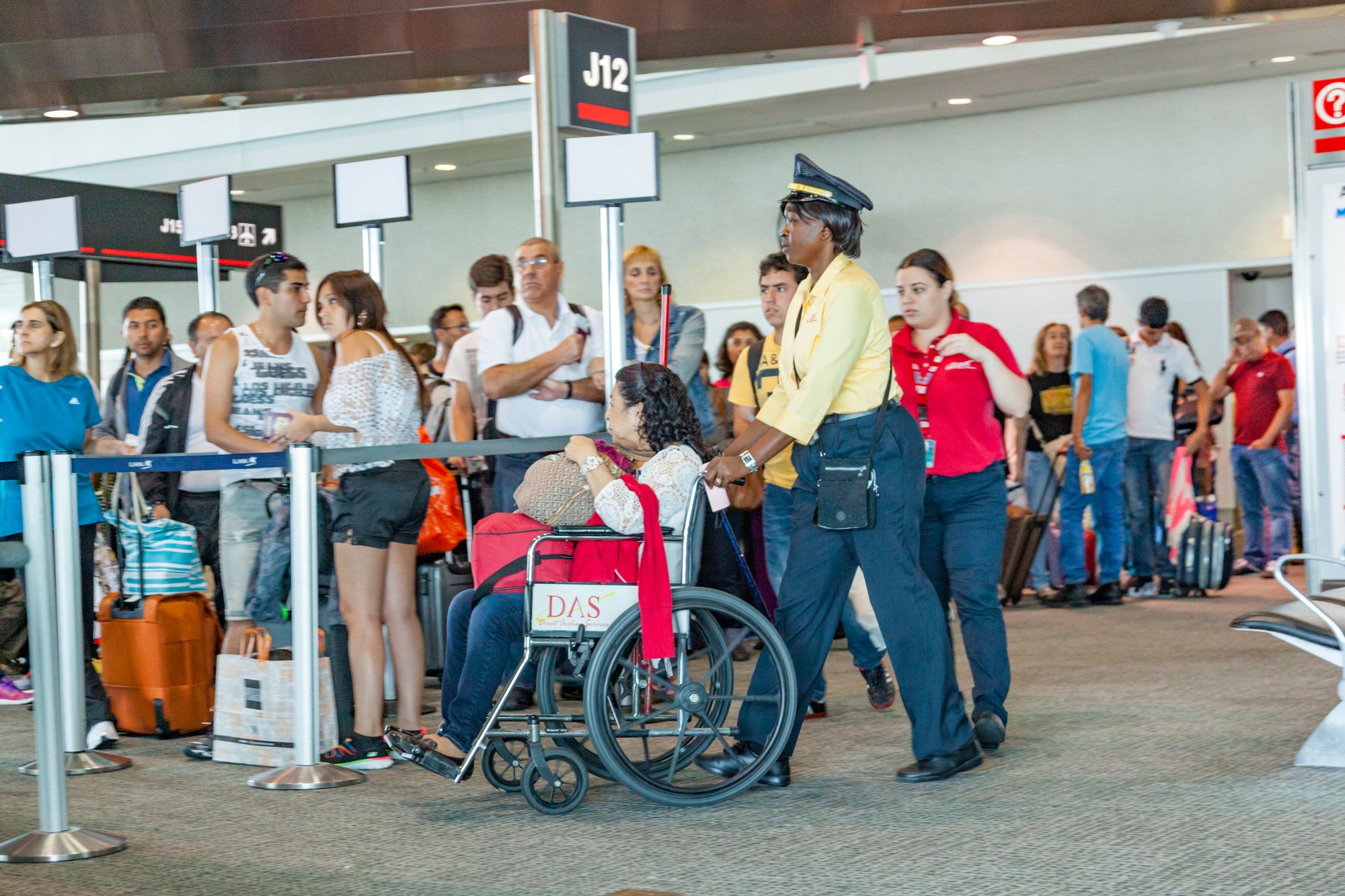 Arrive Extra Early
Arrive early to give yourself plenty of time to receive the assistance you need. Checking in, going through TSA, and navigating the terminals can take quite some time, especially during busy seasons. The recommended practice is to arrive at least two hours before your flight time - for wheelchair users, many airlines recommend arriving one hour prior to normal check-in time.
Request Assistance Right Away
Upon arrival, request assistance right away at the check-in counter. There should be a note on your reservation from when you called before, but letting them know right away will help with the process. You are entitled to stay in your own wheelchair until you arrive at the gate. When you arrive to your gate, notify the counter once again the type of assistance you need (pre-board, help with luggage, getting on the aircraft.) The airline will check your personal wheelchair and use an aisle-chair when transferring to your assigned seat.
How Does Wheelchair Assistance Work at Airports?
The U.S Department of Transportation (DOT) requires that airports / airlines provide assistance through the entire process. Here is what this includes, directly from the DOT site:
Assisting you from the terminal entrance (or vehicle drop-off point) to the gate location where your flight is departing, including the security checkpoint, and onto the aircraft to your seat; and
Assisting you from your aircraft seat on an arriving flight through the airport to the gate location of your connecting flight (if you have a connection); and
Assisting you from the gate location of your connecting flight to your seat on the aircraft; and
Assisting you from your aircraft seat on an arriving flight through the airport to the baggage claim area, terminal entrance, or vehicle pick-up location.
The airlines are required to help you through the process. This is why it's good to know your rights. Don't be afraid to speak up for assistance!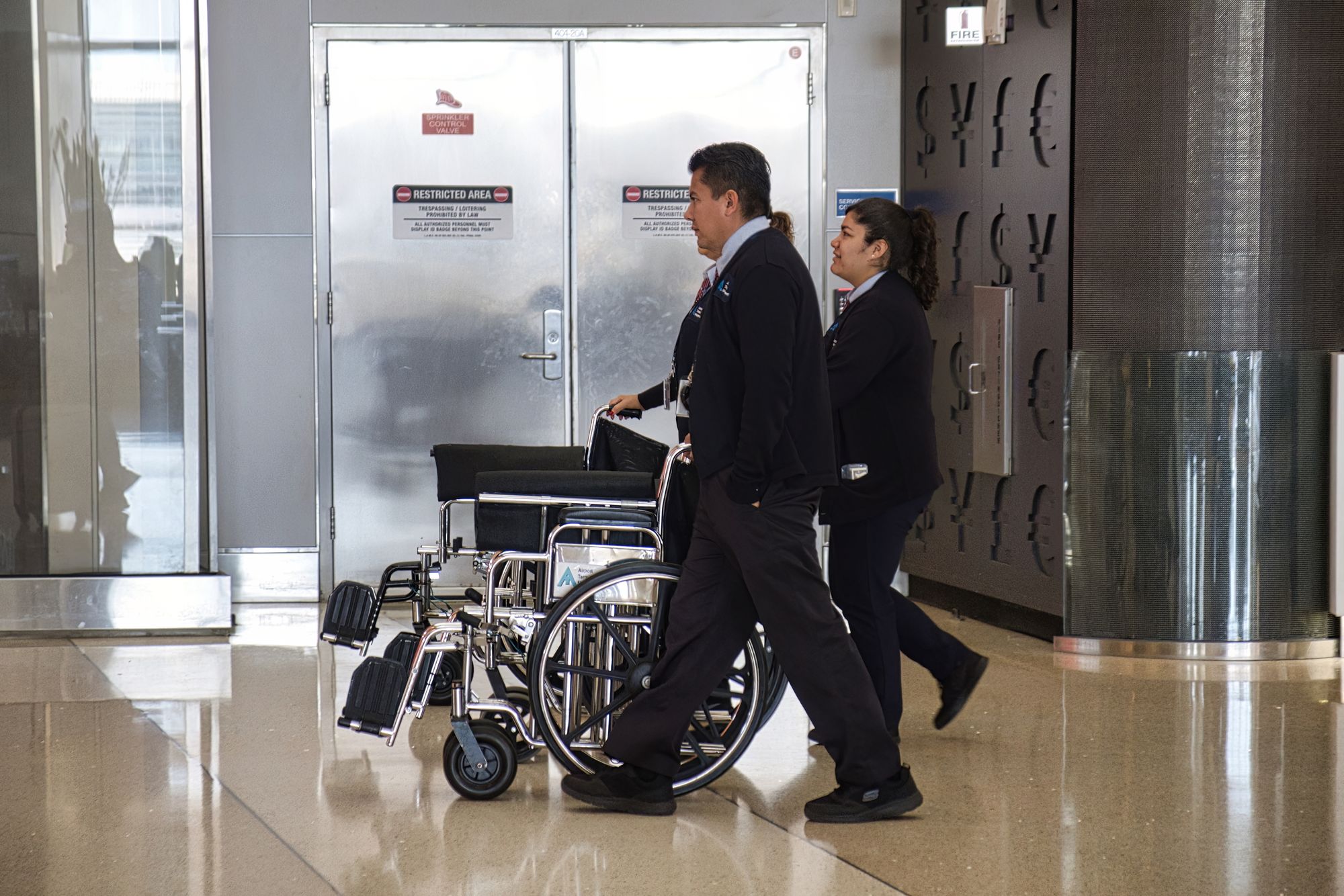 Is Wheelchair Assistance at Airport Free?
Yes it is! Airport assistance is a free service required by the DOT for all U.S airlines, so don't hesitate to communicate your needs. Overall, communication is key. It is better to over-voice your needs so that you can be helped through every process: when you book a ticket, once you arrive to the airport, security, and when you get to your gate. Don't hesitate to tell the staff exactly what you need.
Going Through Security
If a person with disabilities is unable to walk through the metal-detector, there is often a separate wheelchair security line. That might not always be the case, but the procedure should remain the same. The standard practice is for security personnel to perform a simple pat-down procedure which should be done by someone of the same gender. Additionally, they will inspect your chair and that should be it - you're off to your gate!
Protecting Your Wheelchair
Airlines are required to provide enough in-cabin storage space for at least one collapsable manual wheelchair allocated on a first-come, first-serve basis. If there is no available space in the cabin to store your wheelchair, it's essential to take proactive steps to protect it. You can do this by removing any parts that are detachable and bringing them with you into the cabin. Consider taking off the cushion, side guards, armrest, footrest, or any other removable components. This precaution will help minimize the risk of damage or the airline misplacing specific parts of your wheelchair.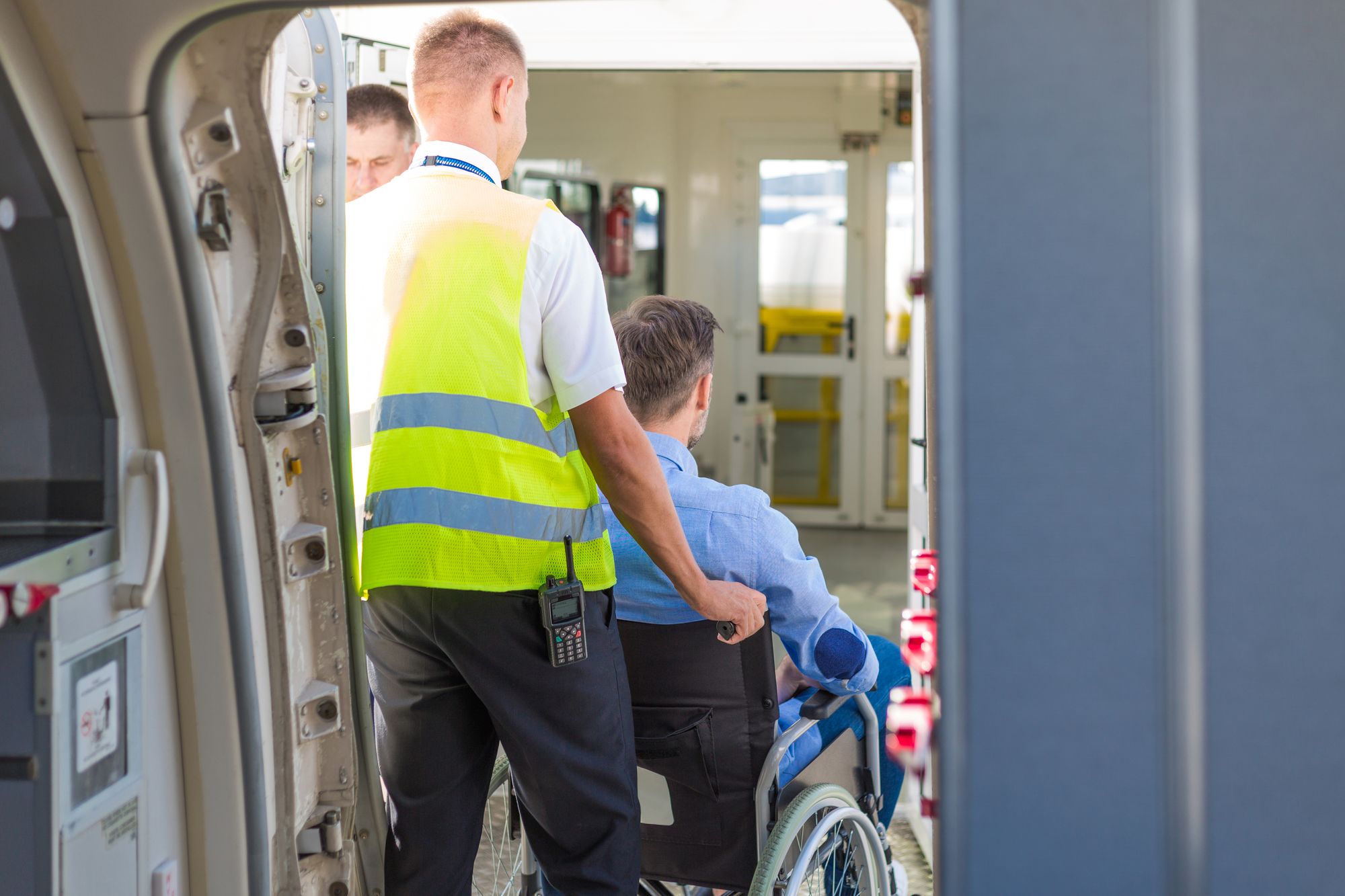 Beyond the Airport: Accommodation, Transportation, and Activities
As you successfully navigate the airport and touch down at your destination, the exciting part of your journey is about to begin. The most convenient way to a worry-free and enriching experience is to partner with a trustworthy and specialized travel agency that understands the intricacies of accessibility. Enter Wheel the World.
You Don't Need to Make to the Arrangements
Need an adapted vehicle for seamless transfers to and from your hotel? Perhaps you require an accessible room that perfectly suits your needs? What about a selection of accessible activities to ensure you make the most of your trip? The Wheel the World team of travel experts can handle all these details for you. They take care of the calls and arrangements, sparing you from the concerns, worries, and anxieties that can sometimes accompany wheelchair travel.
You'll be confident that when you land in your destination, the rest is taken care of. All you need to do is enjoy everything the place has to offer.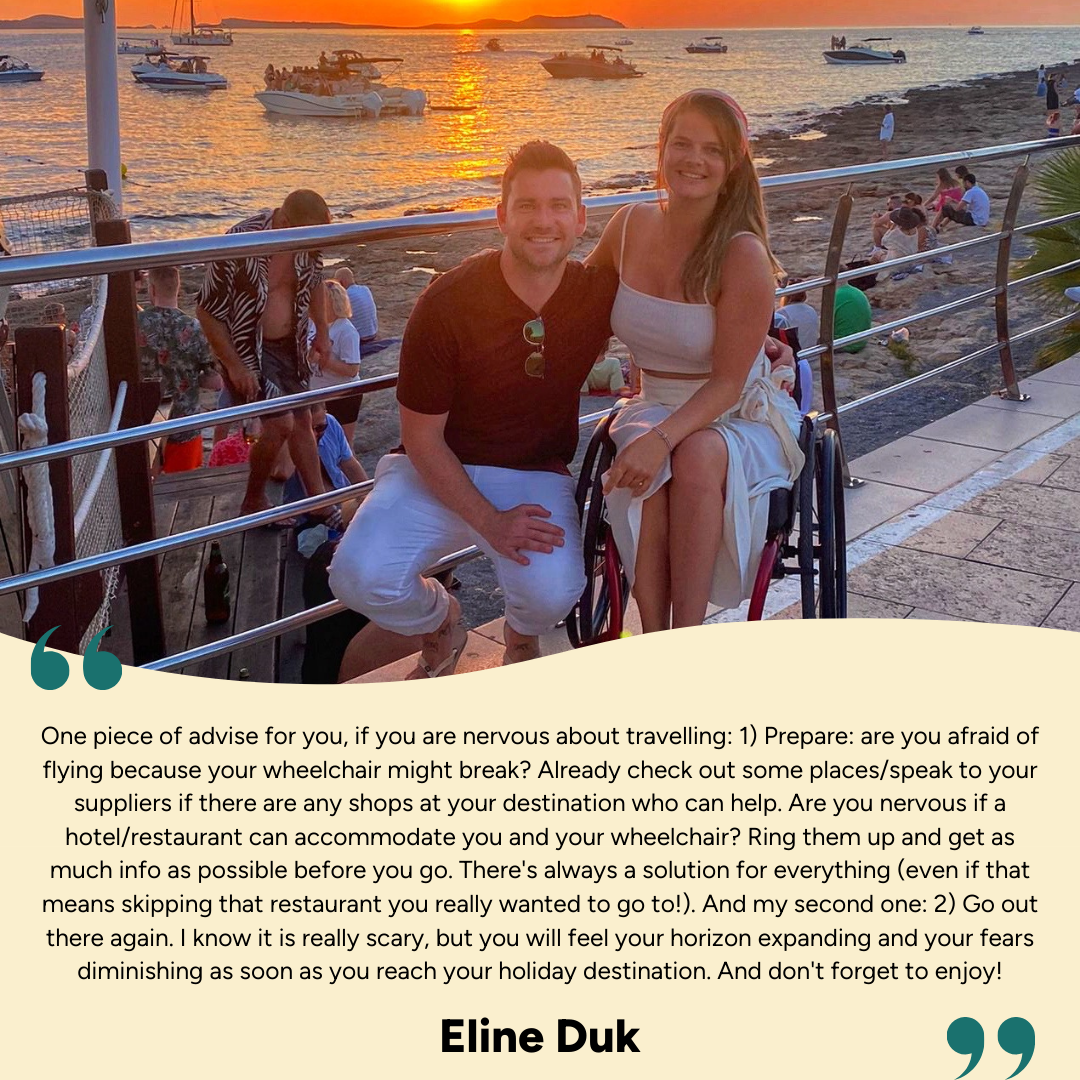 Last Words of Encouragement
You are not defined by your wheelchair; rather, it's a symbol of your strength and resilience. By stepping out of your comfort zone and venturing into the world, you'll discover that your abilities far surpass any limitations. The power of travel lies in the moments that push you beyond your boundaries and leave you with lifelong memories.
So, with unwavering determination and the knowledge that you're not alone in this journey, take that step forward. You've got this! Explore, learn, savor the flavors of new cuisines, immerse yourself in different cultures, do what you supposedly "can't", and create stories that will inspire others to embark on their own adventures. The world is ready for you, are you ready for it?
Book Your Dream Accessible Vacation Today.
Accessible rooms, activities, transportation and pre-planned packages
Search Destinations