Wheelchair Travel: Single-Aisle Airplanes Set to have Accessible Restrooms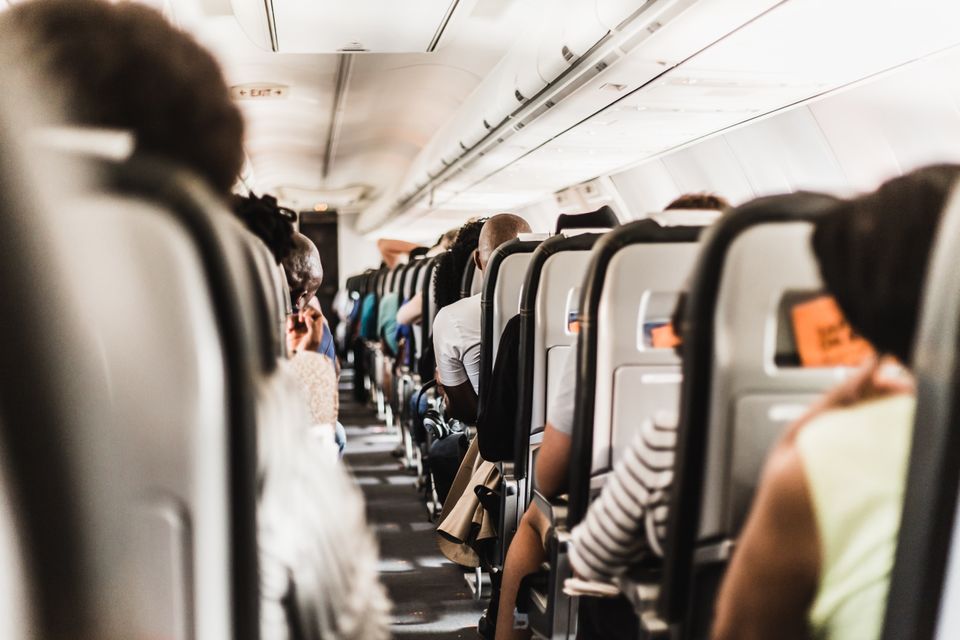 Air travel has undoubtedly opened a world of possibilities and exploration - for some at least. Passengers with disabilities often face significant challenges, such as a lack of wheelchair accessible facilities, among other things. However, there is a glimmer of hope on the horizon, as the U.S. Department of Transportation (DOT) recently announced a new rule aimed at improving accessibility for all passengers.
Accessible Restrooms on Single Aisle Aircrafts
For decades, aircrafts with more than one aisle have already been required to have accessible lavatories on board, but the same can't be said for single-aisle aircrafts. On the 33rd anniversary of American with Disabilities Act, the DOT announced its new rule requiring single-aisle planes to provide accessible facilities large enough to accommodate wheelchair users. The Air Carrier Access Act, which prohibits airlines to discriminate against those with a disability, authorized this new proposition and will be implemented over the years. This is a big win for the disability community.
One of the other important elements to this proposition is the requirements for annual hands-on training for staff members. This will be to assist on-board wheelchair use, stowage, and assisting passengers to/from the lavatory with the wheelchair. Information will also be required within the aircraft and on airline websites regarding accessibility features of the lavatory.
Summary of the Major Provisions
Lavatory must have grab bars, accessible faucets and controls, accessible call buttons and door locks, minimum obstruction to the passage of an on-board wheelchair (OBW), toe clearance, and an available visual barrier for privacy. Retrofitting not required, but accessibility features are required if lavatory is replaced.


Applies to

: New single-aisle aircraft with 125+ seats, delivered 3 years after effective date of the rule.

On-board wheelchair (OBW) must facilitate safe transfer to and from the aircraft seat, have locking wheels, and have adequate padding, supports and restraints. OBW must permit partial entry into lavatory in forward position to permit transfer from OBW to toilet. OBW must be maneuverable into the lavatory so as to completely close the lavatory door; if this is not possible in the short term when lavatories are not required to be expanded beyond current measures, airlines must provide visual barrier on request. Airlines must stow OBW in any safe available stowage space


Applies to:

Operators of single aisle aircraft with 125+ seats, 3 years after effective date of the rule

Annual hands-on training required regarding OBW use, stowage, and assisting passengers to/from the lavatory on the OBW. Information required within aircraft and on airline web sites regarding accessibility features of lavatory.


Applies to:

Operators of single aisle aircraft with 60+ seats, 3 years after effective date of the rule
It's about time
According to the DOT, less than 40 percent of flights in 1991 between 1,500 and 3,000 miles were single-aisle aircrafts. In 2021, the number has increased to 86 percent, revealing an even greater need for accessible lavatories that every passenger can access. Despite these flights being within the U.S, they can last four or more hours, which has previously caused needless challenges for those with disabilities.
The Challenges for Passengers with Disabilities
Passengers knowing that they are unable to access the lavatories on board will intentionally dehydrate themselves at times to prevent having to use the restrooms. An issue that can lead to other concerns in and of itself.
"Traveling can be stressful enough without worrying about being able to access a restroom; yet today, millions of wheelchair users are forced to choose between dehydrating themselves before boarding a plane or avoiding air travel altogether," - Pete Buttigieg, U.S Transportation Secretary
A recent survey by the Paralyzed Veterans of America (PVA), in collaboration with other disability advocacy organizations, revealed that 56 percent of individuals with disabilities will simply choose not to fly due to inaccessible lavatories. That's more than half! The consensus shows that the many challenges of facing often undignified, uncomfortable situations for an extended period is enough to not participate in air travel altogether. Fortunately, these barriers are anticipated to be removed in the coming years.
Implementation of the New Rule
New requirements set forth in a massive industry like air travel does not happen overnight. It will take some time to see the full implementation. The DOT has set its regulations for existing and future aircrafts, outlined below:
Future Aircraft (New Deliveries):
For single-aisle aircraft with an FAA-certificated maximum seating capacity of 125 or more that are delivered on or after a specified date (three years after the effective date of the final rule), the rule requires that at least one lavatory on each aircraft must meet the accessibility requirements.
Additionally, airlines must ensure that all new single-aisle aircraft with an FAA-certificated maximum seating capacity of 125 or more and on which lavatories are provided must include an on-board wheelchair meeting the requirements.
Existing Aircraft (Current Planes):
Airlines are not required to retrofit the cabin interiors of existing single-aisle aircraft to comply with the requirements.
However, if a lavatory or on-board wheelchair on an existing single-aisle aircraft is replaced after a specified date (three years after the effective date of the final rule), it must be replaced with one that meets the accessibility requirements.
To learn more and read the complete final rule, click here.
More Good News
The current administration has been making investments into infrastructure to ensure increased accessibility. Let's outline some of the major ones below.
DOT has awarded billions of dollars through President Biden's Bipartisan Infrastructure Law to modernize airport terminals, including adding wheelchair ramps, accessible restrooms, and more.
Last December, DOT awarded nearly $700 million through its All Stations Accessibility Program to retrofit old rail and subway stations, adding elevators, ramps, and other improvements. The program, funded through the infrastructure law, is designed to improve the accessibility of transit rail stations so everyone, including people who use wheelchairs, push strollers, or cannot easily navigate stairs, can reliably access the rail systems in their communities.
DOT has begun laying the preliminary groundwork for a potential future rule that would address passengers staying in their own wheelchairs when they fly.
DOT is currently working on rules that would require better training for airline staff who physically assist passengers with disabilities or handle battery-powered wheelchairs or scooters.
DOT is working with industry, academia, and Federal partners to ensure that the vehicles of the future – including automated vehicles, electric vehicles, and associated charging infrastructure – are designed inclusively.
Conclusion
The new rule requiring accessible lavatories on single-aisle aircraft is a positive advancement in creating in the journey towards achieving inclusive air travel for all. The commitment to enhancing accessibility across the transportation sector, combined with the broader investments in infrastructure, brings hope for a future where every passenger can experience air travel with dignity and without unnecessary barriers. There is still a long ways to go, but it is a positive step in the right direction.
---
Join Our Accessible Travel Facebook Group
A place with over 5,400 members where you can seek travel advice, meet other like-minded members, and share travel tips!
Join Here
Ready for an Accessible Vacation?
Browse from 250+ destinations worldwide with accessible hotels, activities, transportation, and tours.
Learn More