Expert Disabled Travel Agency: 9 Reasons to Book with Wheel the World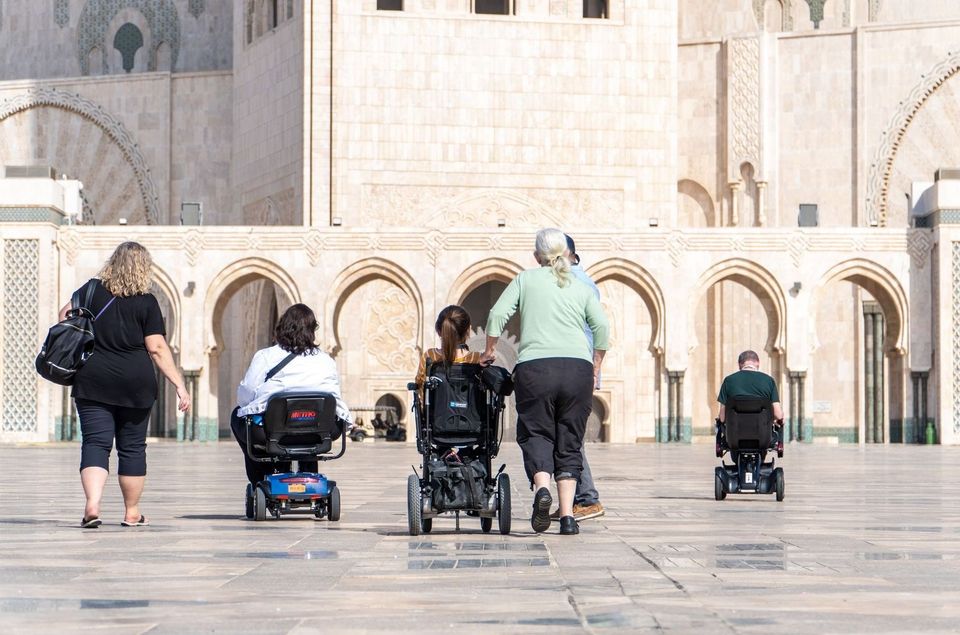 Travel agencies dedicated for disabled individuals are here! Traveling was once a privilege limited to those who had extra disposable income. Over the decades with continual innovation and competition, travel has evolved to being available for anyone who wants to - well, almost anyone. One of the fundamental disadvantages was the lack of accessibility for wheelchair-users and those with disabilities. Air travel, accommodations, transportation, and virtually every aspect of travel wasn't created with accessibility in mind. Fortunately, this is improving year over year with the increased awareness of inclusivity in the travel sector.
It's still not perfect by any means. Information can still be unreliable and the advertised accessible hotel rooms, tours, or experiences are often unpredictable. Have you ever shown up to a room only to discover that it wasn't anything as promised? This scenario is all too common and it underscores the need for change.
Wheel the World was Founded by a C6 Quadriplegic

Wheel the World has been a catalyst in the positive movement towards a more inclusive world. It was founded by a C6 quadriplegic, Alvaro, who knows very well firsthand the challenges of unreliable accessibility and information. This is why the company was founded, with a simple mission: make travel more accessible. With over 250 destinations spanning over 30 countries worldwide (and counting), you can book all your accessible travel needs in one place.
The Leading Accessible Travel Agency: 9 Reasons to Book with Wheel the World
Wheel the World is a travel agency for disabled individuals. Their goal: travel without limits. With expert accessible travel planners and dedication to accurate information, it is the go-to company for your travel needs. The question is, why should you book with Wheel the World?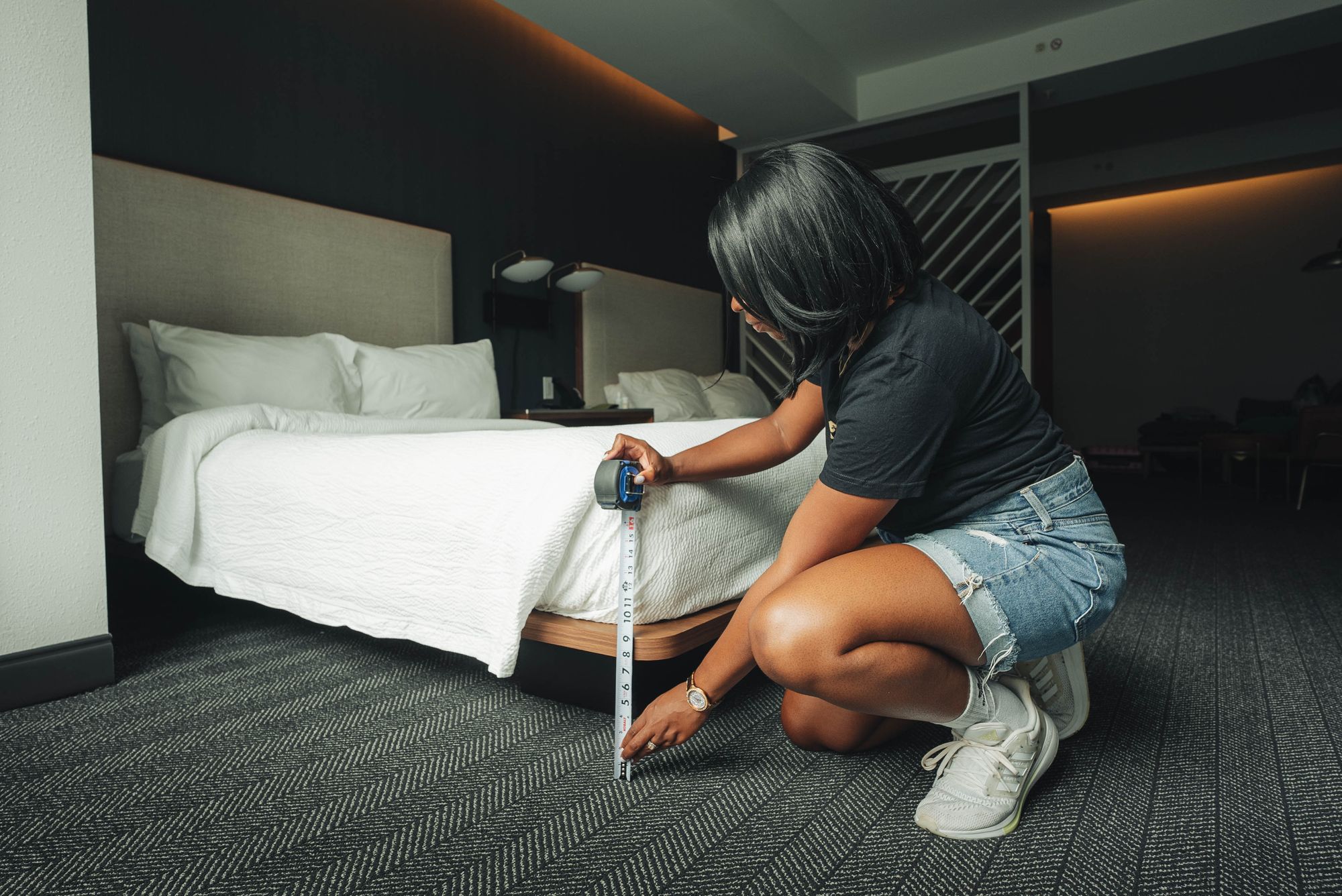 Reason 1: Comprehensive Accessibility Information
Wheel the World takes accessibility seriously and understands that travelers need to have confidence in the information they rely on when planning their trips. That's why one of the key reasons to choose Wheel the World as your travel partner is the provision of comprehensive accessibility information.
The pieces of information you read is guaranteed to be accurate because of the method Wheel the World implements. Through the implemented Mappers Program, there are over 200 data points compiled with each listing you see on the website. All of it is relevant information based on accessible travel needs. The door width of the entrance, bed height, the presence of a roll-in shower, amount of turning space available, and so much more. There isn't just an ADA sign slapped on the hotel, which we all know doesn't really mean much. Instead, you will know exactly which room you are getting and the accessibility features it has. This verified information applies to activities, tours, and multi-day trips as well.
"We were nervous about the trip as we find a lot of the time places to stay and activities aren't as accessible as they claim to be and this can be really stressful. This trip was not like this at all. All the activities were easy, we both felt confident that we were both safe and we could enjoy the adventure without feeling like we had to miss out. That's priceless to us." - Wheel the World Traveler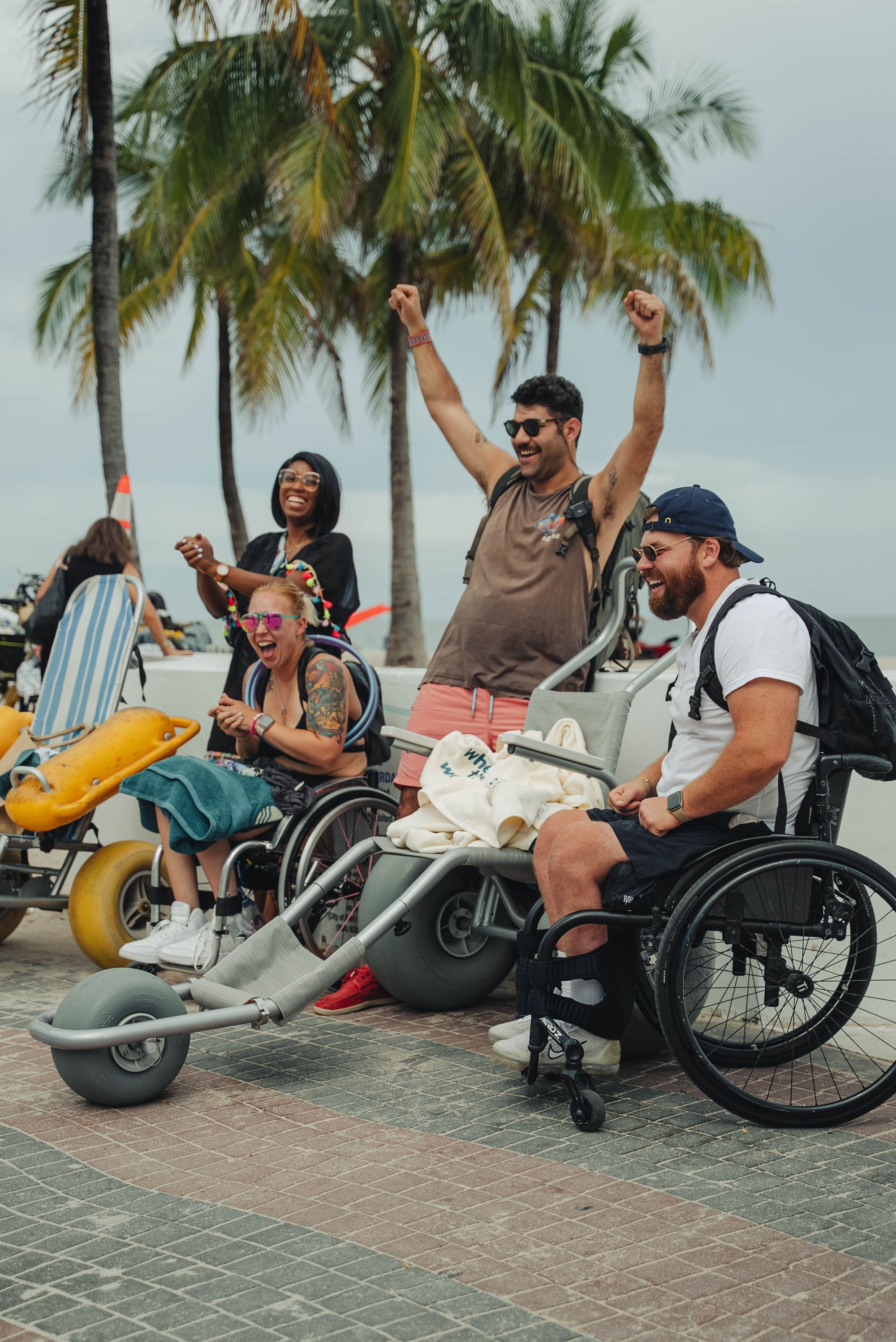 Reason 2: Dedicated Travel Expert Support
Wheel the World believes in providing personalized support for travelers at every stage of their journey. Dedicated travel experts are available to assist you before and during your trip, ensuring that your accessible travel experience is as seamless and stress-free as possible.
When you select and book a hotel or tour, no need to make calls anymore. The travel experts will make the reservations for you and confirm that the accessibility features you need are available during your dates. Whether you have questions, special requests, or need assistance with unexpected situations, Wheel the World's experts are just a call or message away. Their expertise and commitment to your well-being will allow you to have piece-of-mind during your travels.
Reason 3: Comprehensive Travel Planning
When you choose to book a multi-day trip, tour, hotel, or activity through Wheel the World, you're benefiting from the knowledge and experience of travel experts who have dealt with hundreds of individuals with disabilities. They understand the unique needs and challenges of accessible travel, and that's why they handle all the details for you. From coordinating accommodations, transportation, and accessible activities, Wheel the World ensures that every aspect of your trip is meticulously organized. This comprehensive approach to travel planning allows you to focus on enjoying your journey while Wheel the World takes care of the logistics, providing a worry-free and truly memorable travel experience.
"They [Wheel the World] made my planning and over all trip so much easier than if I had to figure all that out on my own, I don't think I would have been to see and do all that stuff without their help. To be able to just pay for it all at one place was such a relief." - Wheel the World Traveler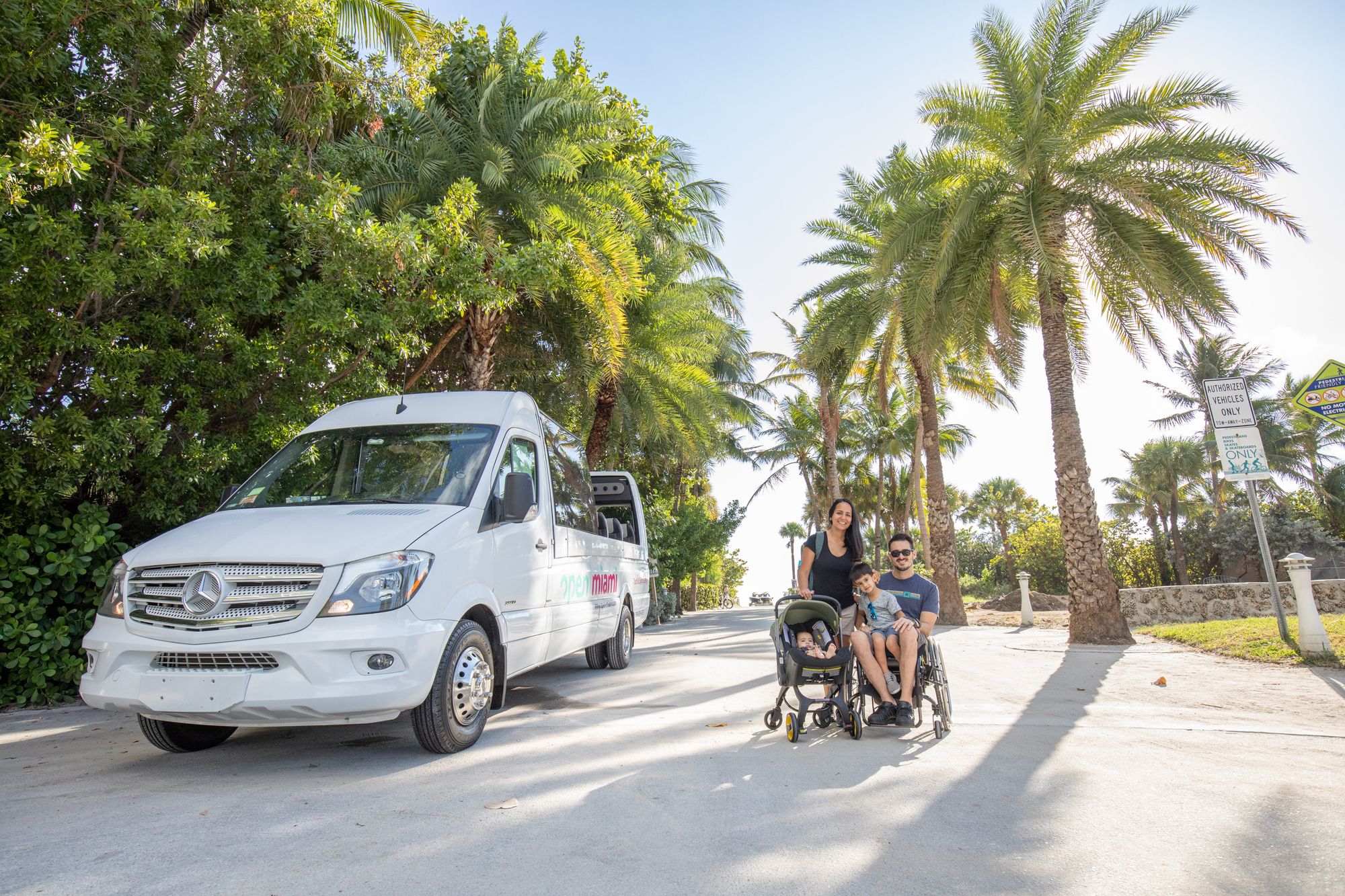 Reason 4: You Can Book Trips All Around the World
With an ever expanding network of partners, Wheel the World's options span over 250 destinations in more than 30 countries. A number that is continually growing. Whether you dream of exploring the historical architecture in Rome, experiencing romantic evenings in Paris, or want a quick weekend getaway to New York City, you can be confident booking accessible trips in diverse and exciting destinations. Their global presence ensures that you have a wide range of accessible travel options to choose from, making it easier than ever to embark on your next adventure, no matter where you want to go.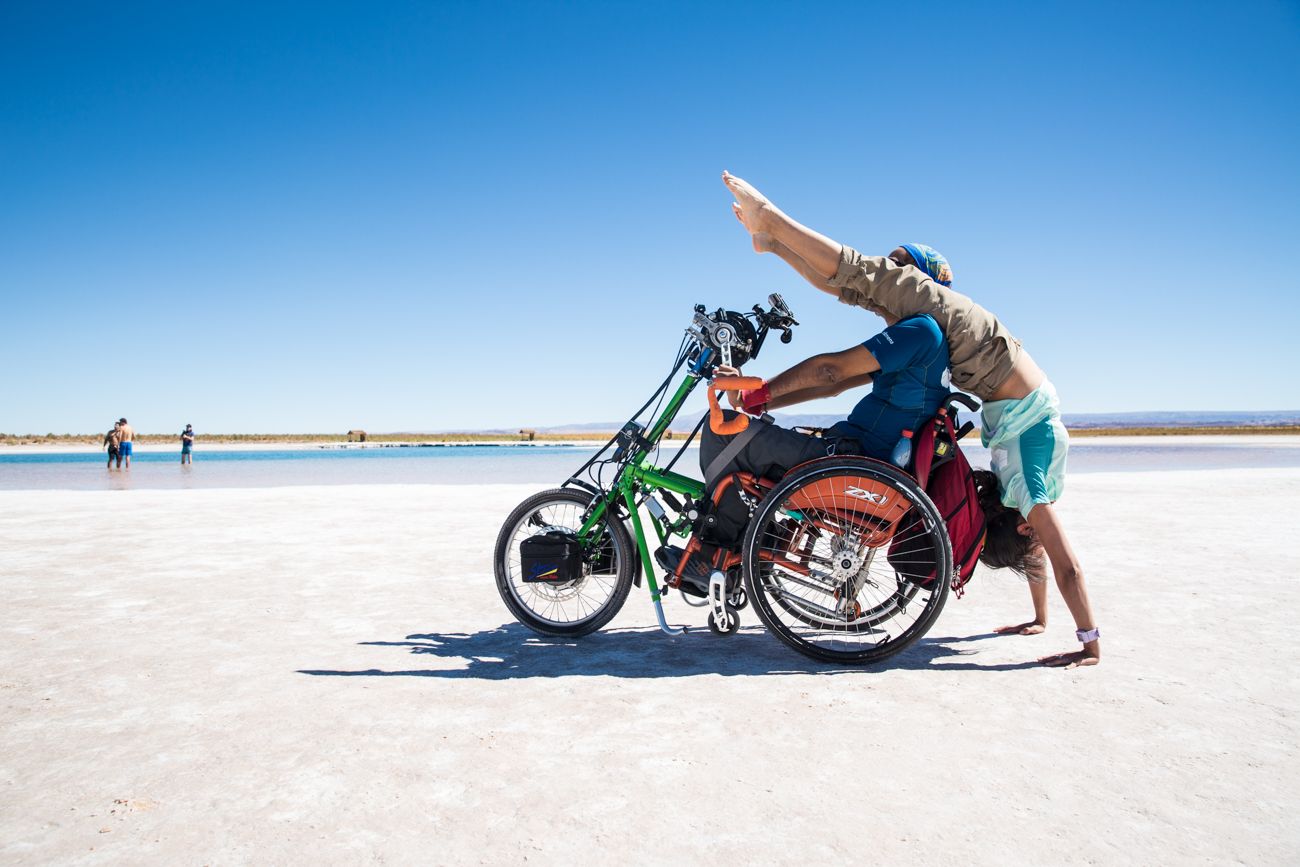 Reason 5: Ready-to-Book Vacation Packages
One of the most convenient ways to explore a destination is to choose a vacation package that combines accommodation, tours, activities, and transportation - all of which includes accessibility. Wheel the World offers pre-built, ready to book multi-day vacation packages in a variety of destinations.
Here's how it works:
Sign up and complete your accessibility profile (this is explained in reason 6)
Browse multi-day trip packages by destination.
Request to book, leave us your comments, and a travel expert will make all of the arrangements for you.
Pack your bags! Once your trip is booked, Wheel the World will ensure your accessibility needs are met during your trip.
It's really that simple. No need to extensively plan, coordinate, or double-check the accessibility information anymore with Wheel the World's travel experts.
Reason 6: The A11y Profile Match is Perfect for Your Accessibility Needs
When you sign up at Wheel the World, there is an accessibility profile that you fill out. The purpose of this is to get a complete idea of your specific travel needs and accessibility requirements that will provide suitable matches for accommodation, activities, and travel packages. The approach for accessible travel is not a "one size fits all", rather, everyone's situation is unique. Wheel the World understands this better than anyone by creating a personalized experience.
The benefits of the A11y Profile:
Personalized experience: There is vast selection of accessibility features shown for travel bookings, so your profile will help create trips suitable to both your interests and needs.
Fill it out only once: forget about being asked the same questions over and over! You only have to fill out your accessibility profile once.
Unlimited options: You won't see less options, but travel experts at Wheel the World will be able to give you better suggestions.
Complete your profile and start searching for your dream vacation!

Reason 7: A Network of Partners and Training in Accessibility
Wheel the World's commitment to accessibility extends beyond booking trips. Through an ever expanding network of partners, we collaborate with tourism professionals worldwide to raise awareness and offer training in assisting individuals with disabilities. Wheel the World works hand-in-hand with these partners and aims to create a travel industry that is not only accessible but also empathetic, knowledgeable, and understanding so that everyone can have a worry-free journey every step of the way.
Having a strong network of partners also gives us the ability to expand our reach and impact on travel accessibility. This is another reason to book with Wheel the World, because you know that we collaborate with the best travel industry partners out there.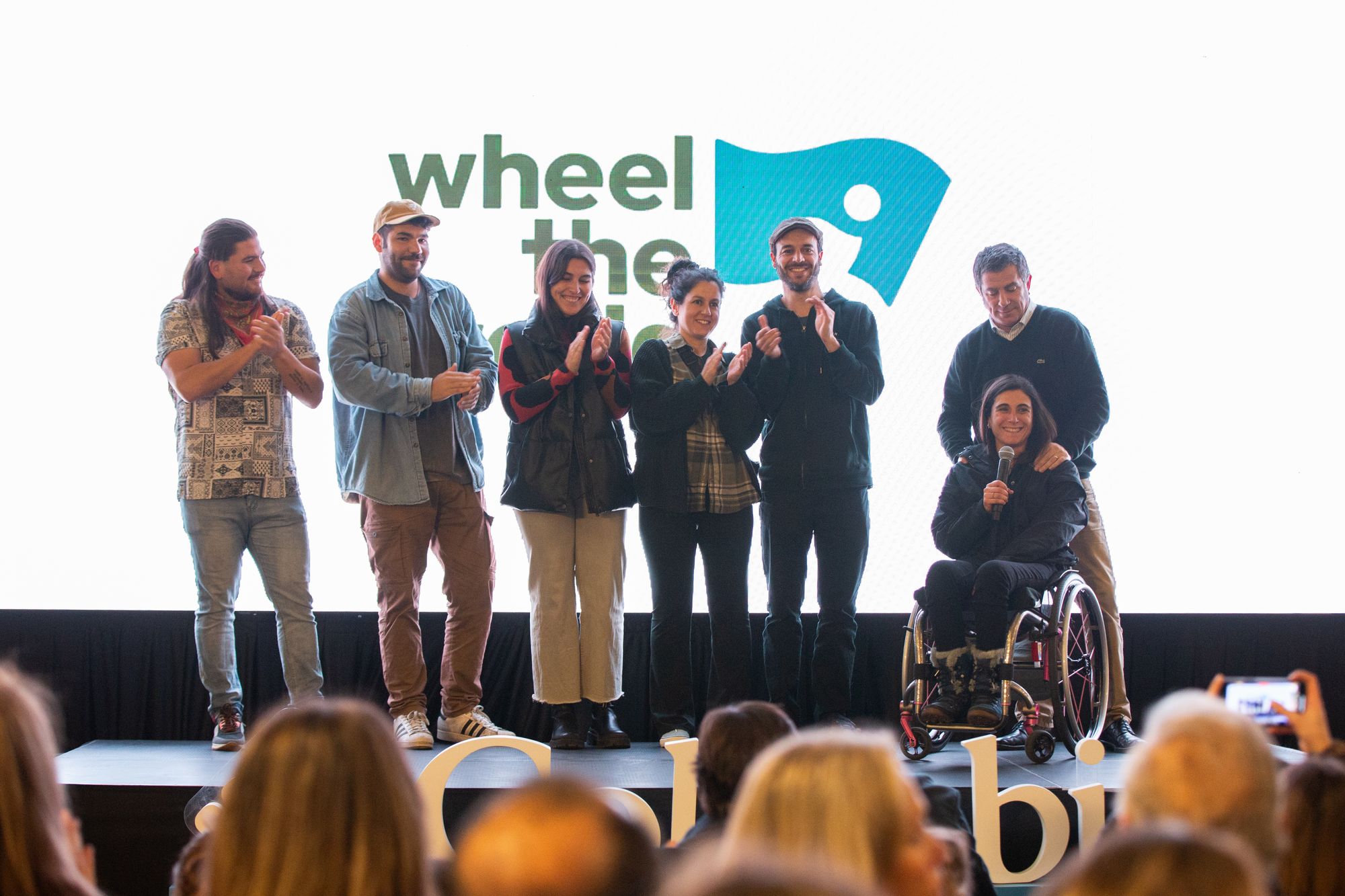 Reason 8: Advocacy and Impact
The mission runs deeper than traveling and going on a vacation. Rather, it is to make the world more accessible so that everyone, regardless of physical abilities, can have impactful experiences. Every journey with Wheel the World contributes to creating a travel community where everyone can partake in meaningful experiences and where travel is a bridge to understanding and connection.
Reason 9: No Extra Fees
Last but certainly not least, there are no extra fees associated with booking hotels, activities, or trips through Wheel the World. All of the extra fees are taken on by the respective partners and tour providers, allowing Wheel the World customers to avoid these!
Conclusion
Traveling is becoming open to everyone. With the convenience, accessibility, and dedicated travel experts available for all your travel needs, your next vacation can be a reality. The only question to answer now is: where's your next trip going to be?