Accessible Tampa Bay Activities and Attractions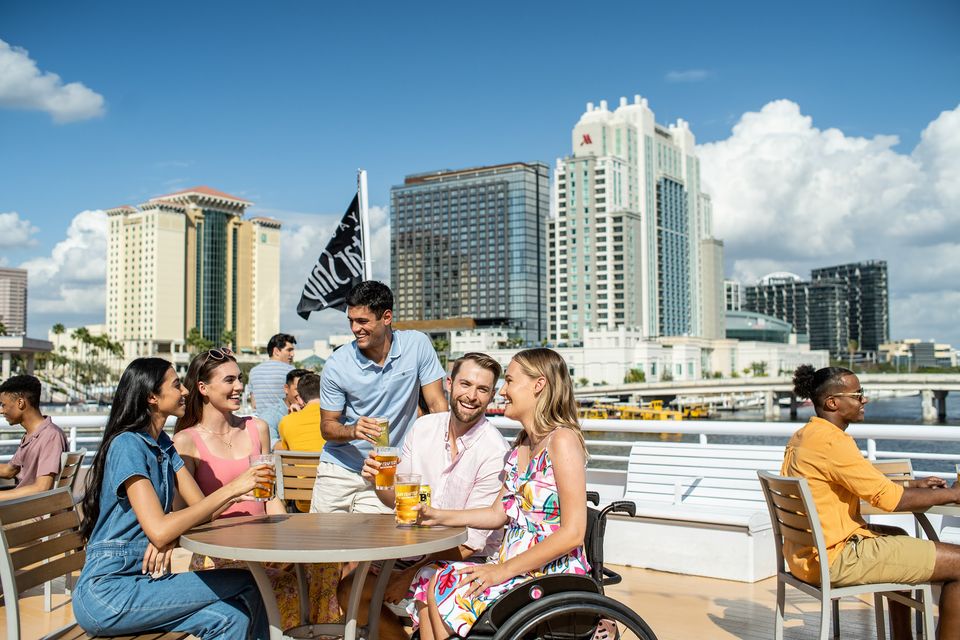 Tampa Bay is an accessible destination that needs to be on your radar for future trips. This slice of Florida holds amazing beaches, frequent events, delicious food, diverse neighborhoods and much more. The city is open to all tourists and has a plethora of accessible attractions and activities to visit. One of the best parts about Tampa Bay is the food scene. With many dishes unique to the area, it has become known for foodies to indulge in the local cuisine.
The warm climate makes it for an ideal vacation getaway during the fall and winter time. If you want to escape the cold months for a while, Tampa Bay may just be the place you're looking for.
If you're also looking for accessible accommodation, check out our hotel guide: Top 5 Wheelchair Accessible Hotels in Tampa Bay, Florida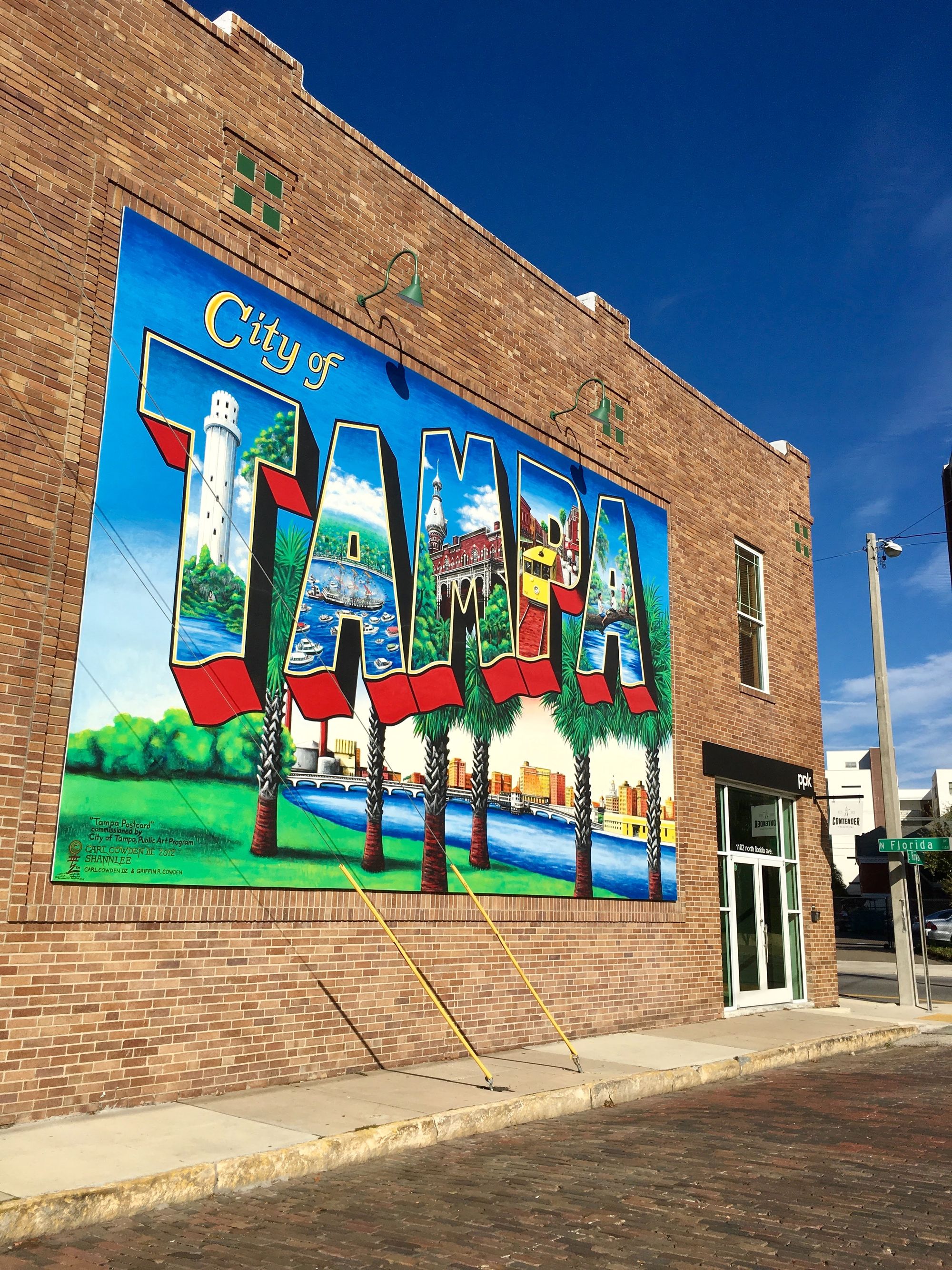 Wheelchair Accessible Attractions and Activities in Tampa Bay
Try these accessible activities when you're in Tampa Bay and get the most out of your time spent there.
Pirate Water Taxi
Discover Tampa's top attractions, museums, restaurants, and parks as you embark on an unforgettable journey with Pirate Water Taxi's daily tours. Cruise along the Tampa Riverwalk route, relishing breathtaking views and engaging historical commentary. With the convenience of a Day Pass, hop on and off at various stops, exploring the city's hidden gems at your leisure. Indulge in onboard concessions to enhance your experience as you soak in the charm of Tampa's waterfront.

There are ramps to access the pier and to enter the boat. Accessible restrooms are available at each stop but not aboard the boat.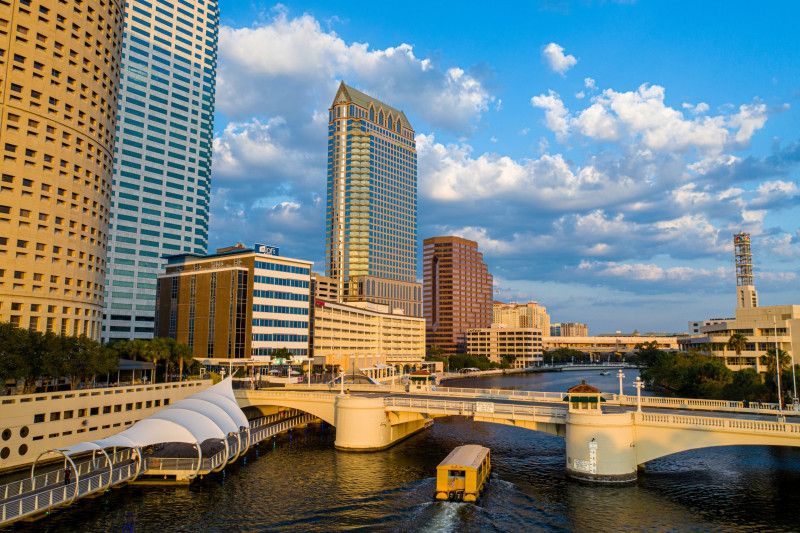 Busch Gardens Tampa Bay
Busch Gardens is the place to have an adventurous day with the whole family. This 355-acre park contains two hundred animal species and more than 50 rides and attractions. With many unique exhibits, that is what makes this park special. Go on the Serengeti Safari that takes you through the 65-acre plains of Serengeti, or have an immersive experience that gets you up-close with many of the animals. And of course, there are endless different rides and rollercoasters you can go on.
There are designated parking spaces and you can rent special equipment if needed. Service animals are welcome in most areas but not all rides.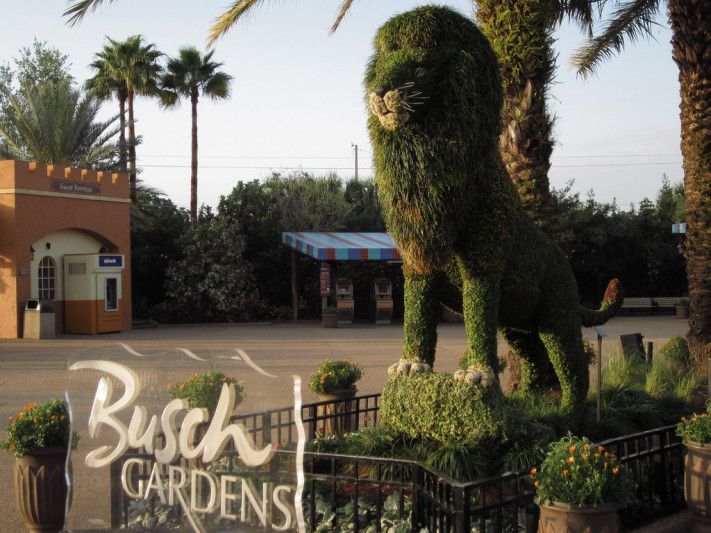 MOSI - Museum of Science & Industry, Tampa
With over 100 interactive activities, the Museum of Science & Industry is like a scientific playground. Visitors can experience lying on a bed of nails, explore mind-bending optical illusions, test their cognitive abilities with hands-on brain teasers, embark on an interstellar journey at the NASA-funded Mission: Moonbase - and well, there is so much more in this immersive museum. It is a perfect place for the entire family to have fun and learn something new.

With automatic doors, designated, accessible parking spaces, step-free entrances and premises, and accessible restrooms, MOSI is wheelchair accessible. The museum also offers wheelchairs at no cost, and service dogs are welcome.
Yacht Starship Cruises and Events
Get ready to experience the ultimate dining and cocktail adventure aboard the Yacht StarShip cruise in Downtown Tampa! Choose from brunch, lunch, dinner, or special event cruises with stunning views. Enjoy bottomless mimosas, a delicious spread, live music, and an open bar. Celebrate holidays and special occasions in style.

The cruise has an accessible restroom equipped with toilet grab bars.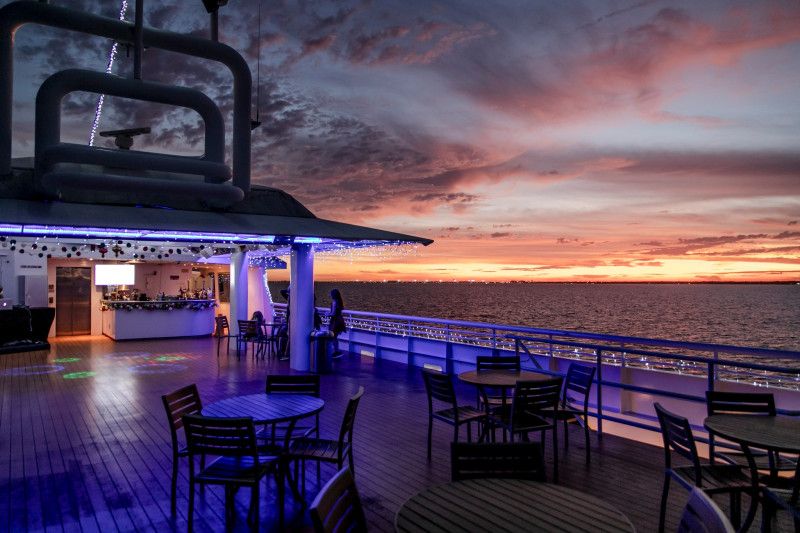 Tampa Bay History Center
The Tampa Bay History Center is a museum dedicated to Florida's history. It houses a collection of over 80,000 historical items that visitors can view and learn about. You could spend a whole day in this building with all the exhibits, visiting the museum store, and the Columbia Cafe.

The building has an elevator, an accessible bathroom, automatic sinks, and equipment to lend, such as wheelchairs and crutches. Most of the exhibit has written information and the place has smooth floors or thin carpets to make it easy to move around.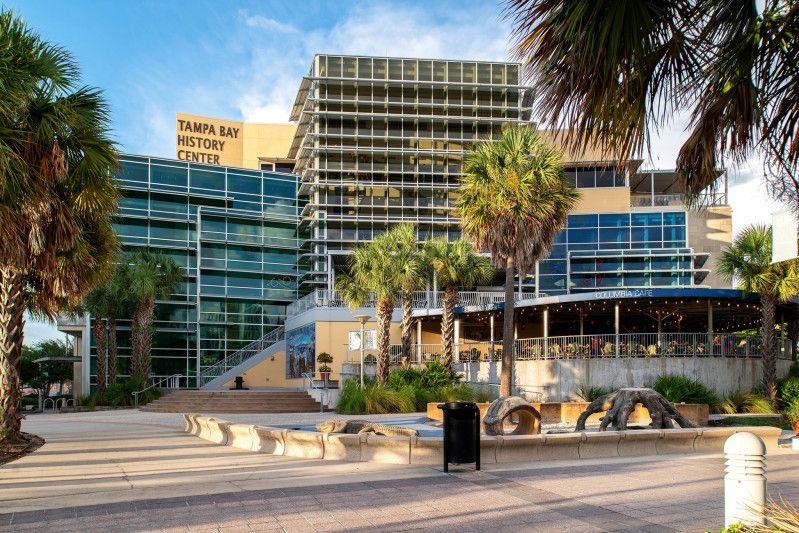 The Florida Aquarium
The Florida Aquarium is the best location to visit if you want to see and learn about aquatic and some terrestrial creatures through interactive displays. This location actively attempts to educate visitors about diverse species and their habitats, as well as to protect and preserve them.

The aquarium has automatic doors at the entrance, it allows service animals, and it has equipment such as wheelchairs to rent if you need them. It also has designated parking spots.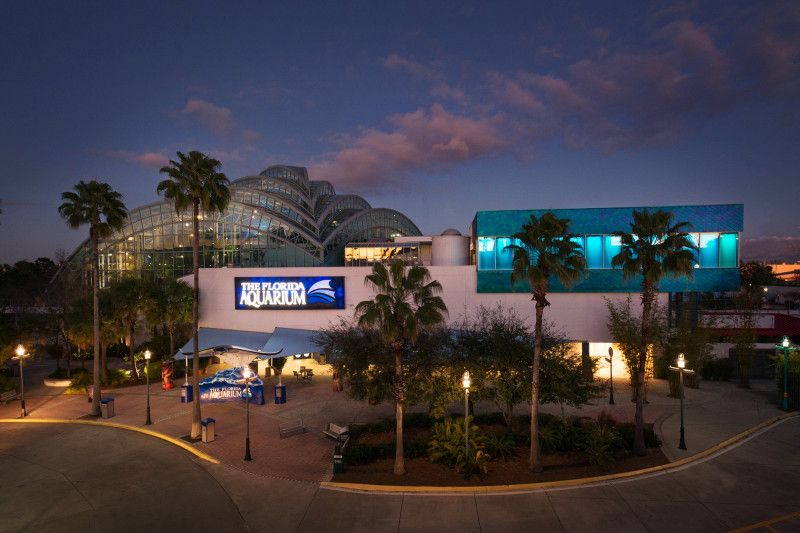 Sparkman Wharf
This waterfront area in Tampa Bay offers an array of hip restaurants, a bunch of shops, a big beer garden, and street-food stands throughout. A perfect place to spend a beautiful sunny day outside. You will find various events throughout the year, primarily live music, seasonal events, and more. They even show movies on the lawn sometimes.
The Must-try Accessible Restaurant in Tampa Bay
Ulele Restaurant
This rustic-chic restaurant has a fusion menu paired from the Florida ocean and Native American dishes. There is both indoor and outdoor dining (outdoor section is waterfront), but keep in mind that outdoor surface area is grass. Enjoy some barbacoa grilling, craft-beers, and enjoy the views. This is a must try establishment in Tampa Bay!
The entrance has step-free access and the restaurant is accessible for the most part, with flat surfaces and accessibility throughout.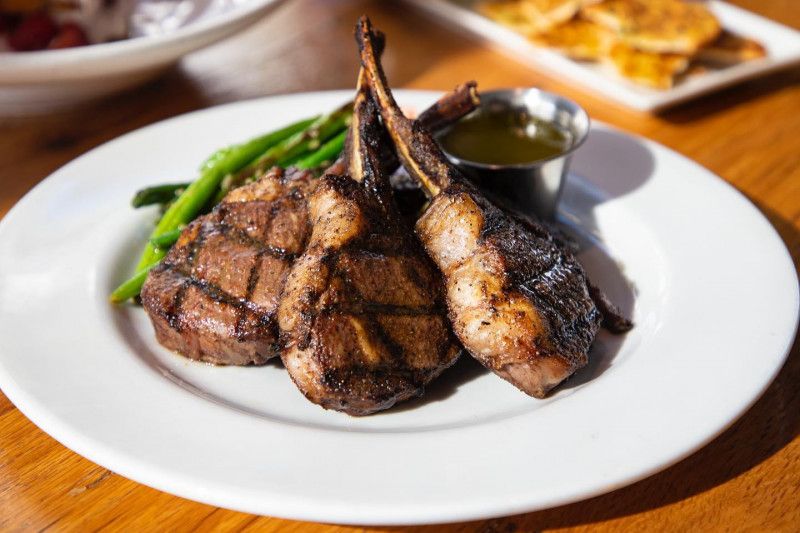 Conclusion
Tampa Bay, Florida is full of fun things to do and see. If you are interested in getaway to a warm climate during the winter, Tampa Bay is an ideal option. Make sure to also check out our guide on accessible hotels and accommodations in the area. Happy travels!