Outdoor Spaces Can Be Accessible Without ADA Trail Requirements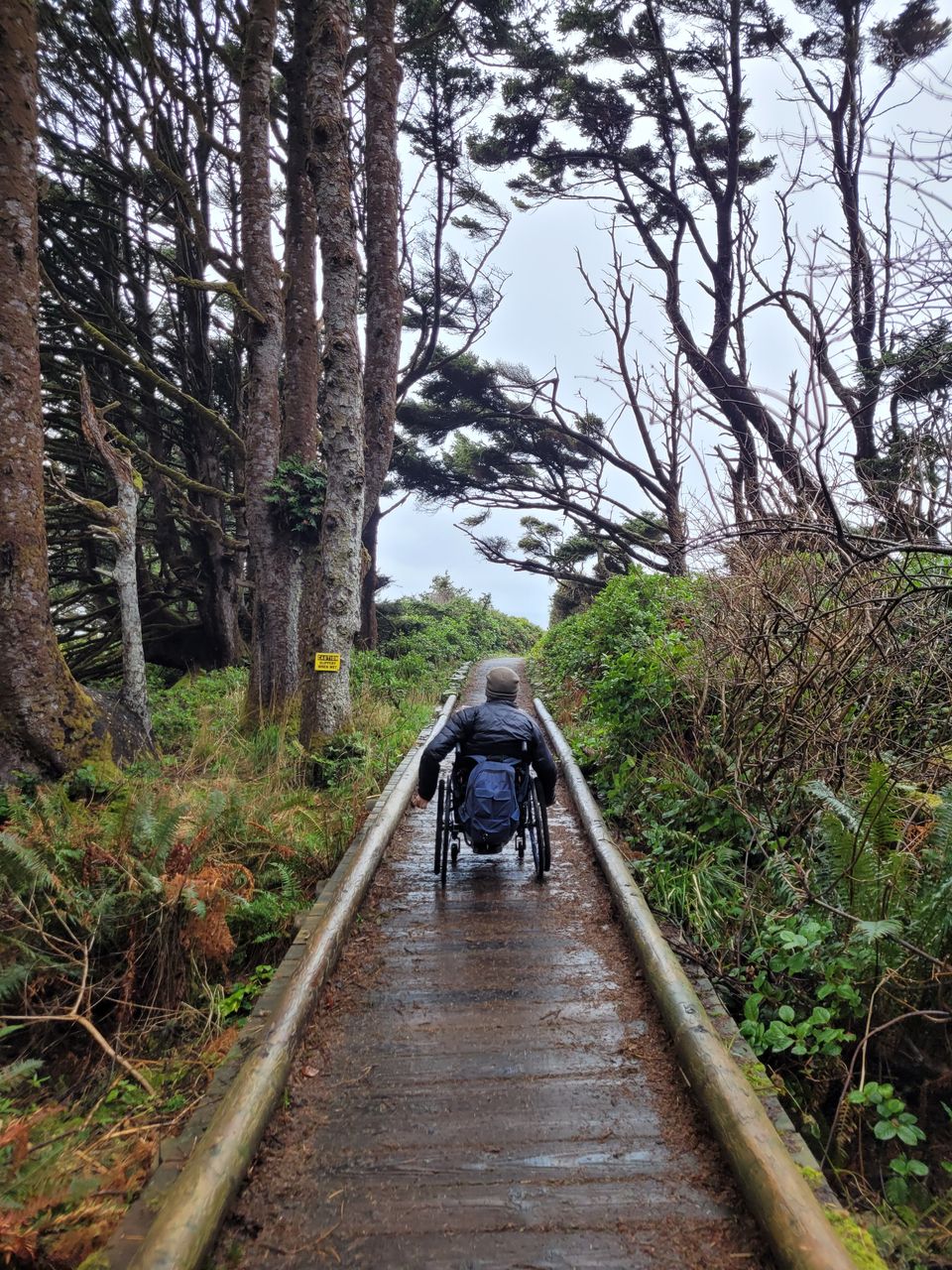 This article is written by Alvaro Silberstein, Wheel the World Co-Founder & CEO
As a person with a disability, finding outdoor places that are accessible for me to explore can be a rare and precious encounter. In a world where barriers to access are all too common, discovering accessible outdoor adventures is a wonderful feeling. It can evoke a sense of gratitude for those who have made an effort to make these spaces inclusive and welcoming. It also can be a source of inspiration, knowing that despite the challenges, it is still possible to have meaningful outdoor experiences. The excitement of exploring these accessible spaces is amplified when we have the opportunity to connect with nature and share those experiences with others.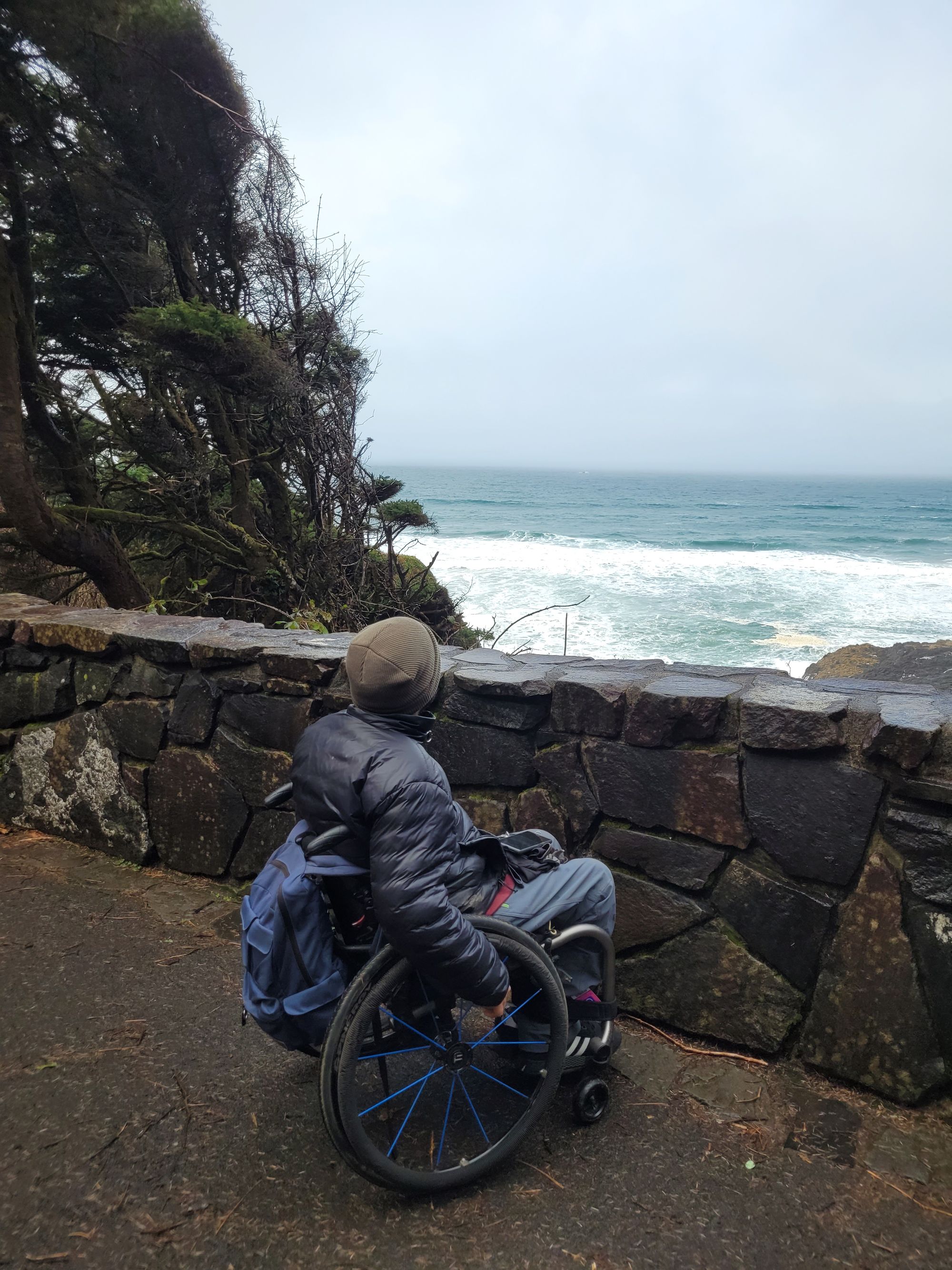 Accessible Outdoor Trails
Last month, I experienced that feeling on a road trip from Astoria to Yachats with a close friend through the Oregon coast. I navigated through the Trail of the Restless Waters in Yachats, a trail that winds along the coast, providing stunning views of the Pacific Ocean, surrounding cliffs, and The Devil's Churn, a fascinating geological formation worth seeing up close. While the trail was challenging to navigate sometimes, being in contact with this natural wonder was well worth the effort. It was an outdoor experience I now genuinely treasure, and it is worth sharing with our community.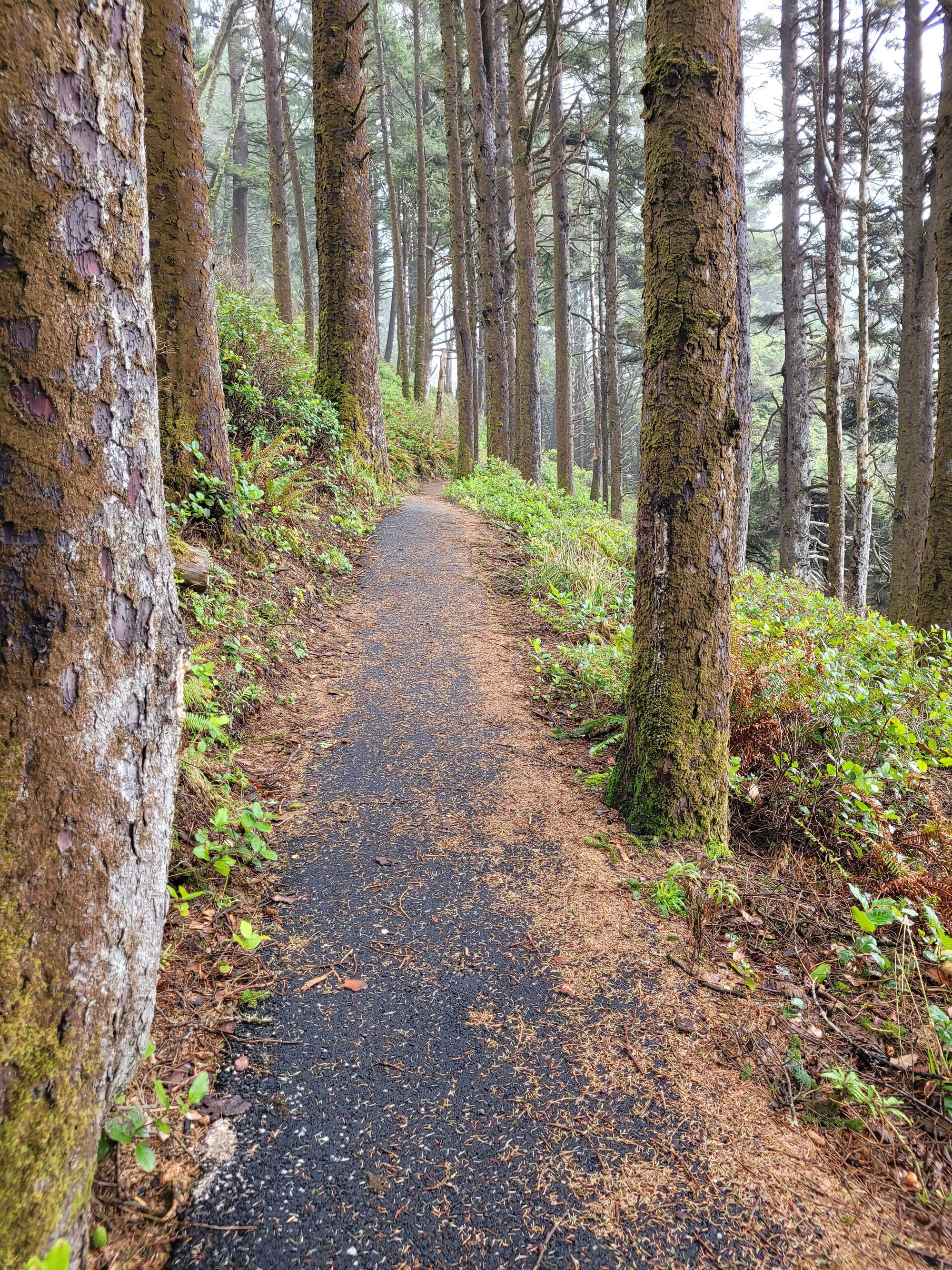 When I arrived at the site's parking lot, I was apprehensive about the trail's accessibility. However, I was thrilled to discover that the track was paved and wide enough for my wheelchair, and while the steepness did require some assistance from my trusty friend, the stunning views of the Pacific Ocean and surrounding cliffs made it all worthwhile. I'm incredibly grateful to the trail designers and my friend for helping me experience this remarkable natural landscape.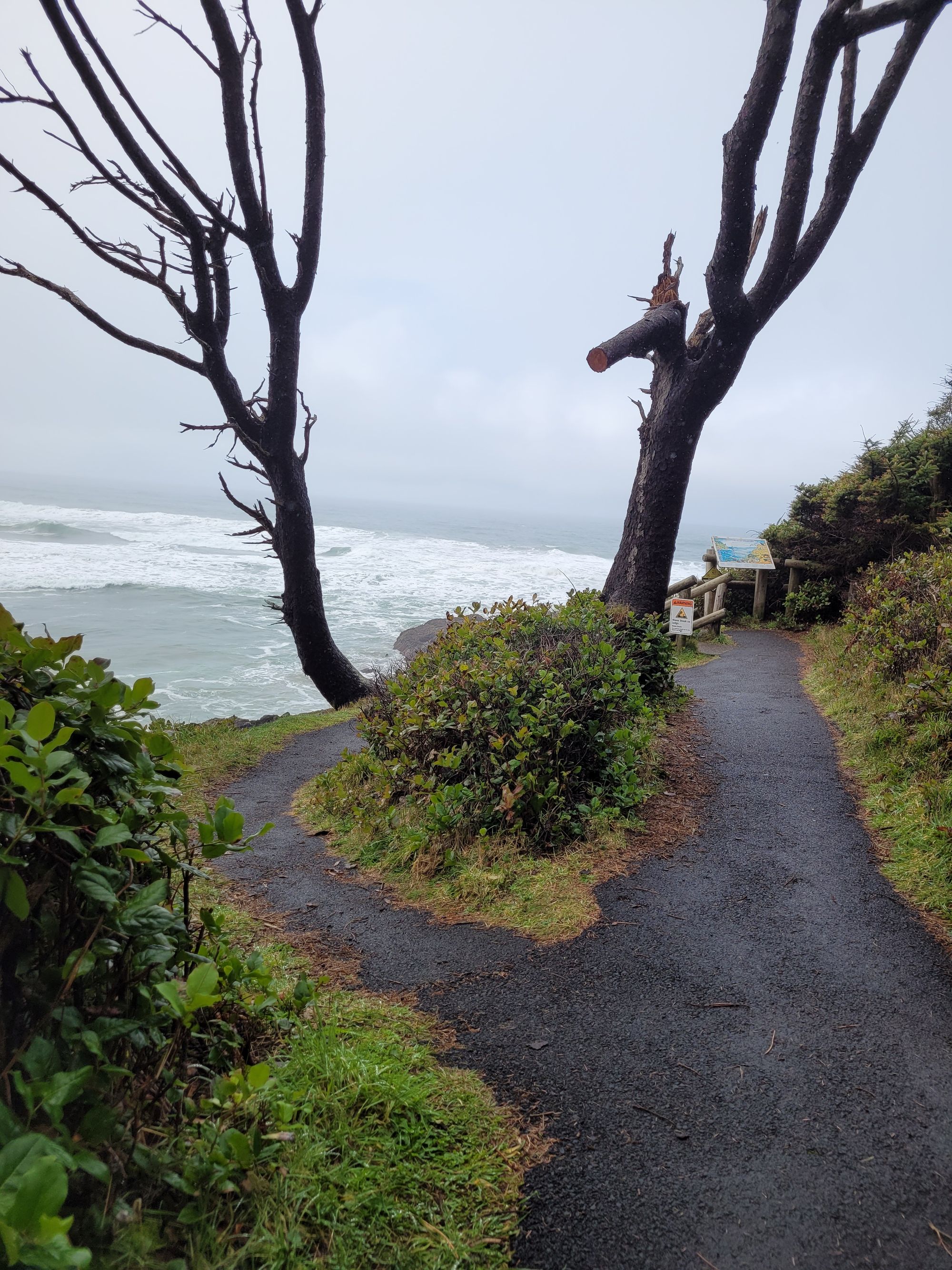 ADA Trails
The fact that the trail is not ADA compliant, yet I could still cross it in my wheelchair left me pondering the trade-offs between strict ADA regulations and partial accessibility. While I value the importance of making the outdoors accessible to everyone in a regulated way, the natural terrain of a place can make it challenging, if not impossible, to satisfy every single ADA requirement. I believe partial accessibility of a site is a step in the right direction, even if it does not meet every ADA criteria. It is crucial to acknowledge that making outdoor spaces completely accessible is not always feasible, but partial accessibility can still offer an enriching experience for people with disabilities. It is necessary to appreciate and make the most of the accessible spaces we do have while continuing to work towards greater accessibility for all.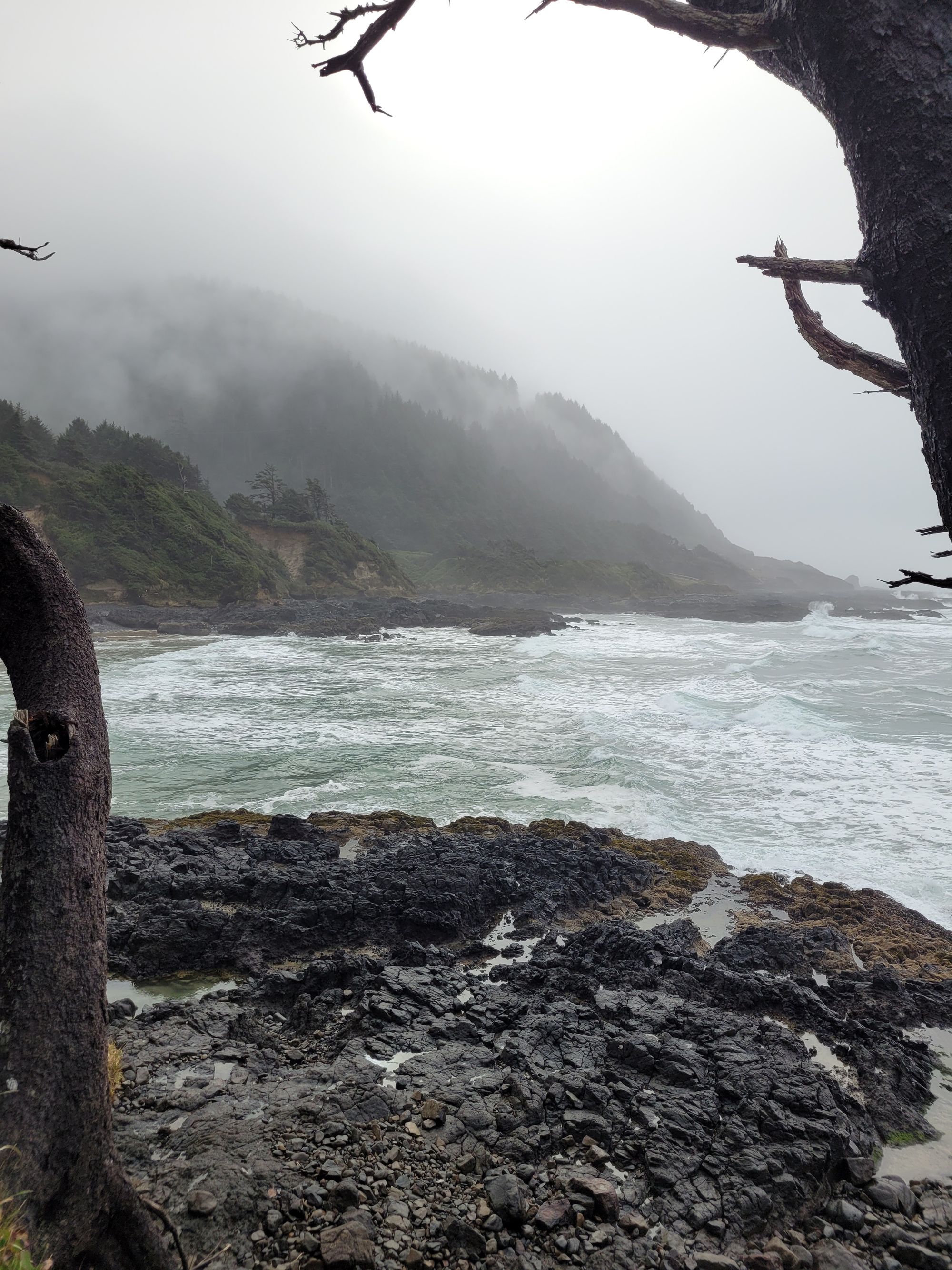 Even though trails like the Restless Waters in Devil's Churn, Oregon, may not be fully ADA-compliant, they can be an accessible option for those who want to explore the area. ADA laws are essential to building a more accessible world. However, when 100% ADA compliance is not possible, especially in outdoor areas, partial accessibility can be the solution for many. The key is to have the accessibility information available for the person with a disability to decide if it is accessible to them. Also, many people are willing and able to assist those needing it. Whether it's a park ranger, other visitors, or even a friend or family member, some people are willing to help make the trail more accessible to everyone. This community of support can make all the difference.
The Trail of the Restless Waters in Yachats is an excellent example of this because, although it is not ADA compliant, it is partially accessible to me. Yes, I sometimes required assistance and caution, but many people were willing to help and make the trail more accessible and enjoyable for everyone. It was a unique and beautiful experience that confirmed to me that trails in natural spaces are worth designing for people of all abilities.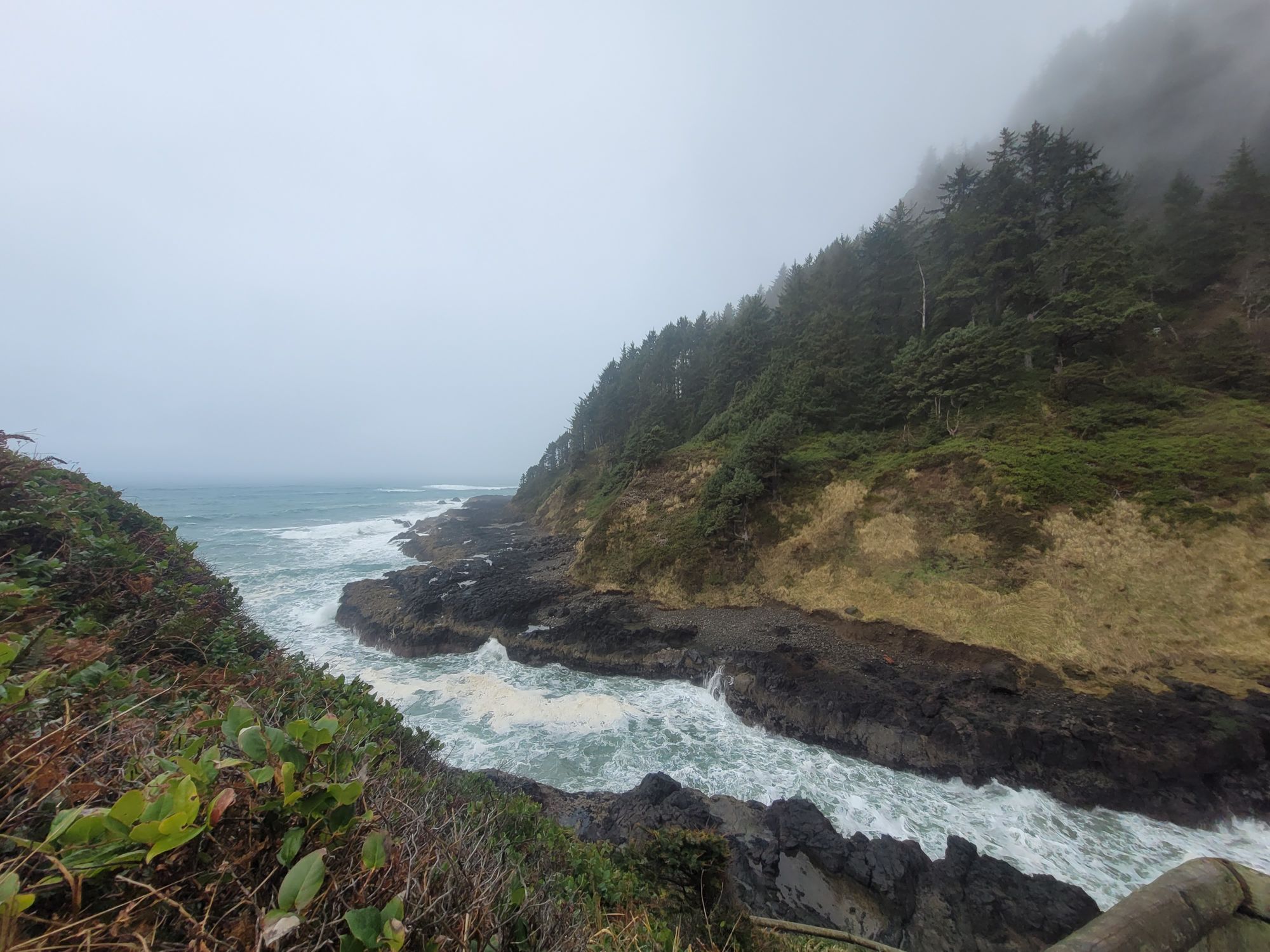 If you're looking for an incredible outdoor adventure as a wheelchair user, you must check out the Oregon Coast. In my experience, it is one of the most stunning and accessible coastal regions in the country, with plenty of trails and viewpoints for wheelchair users to explore. Regardless of a person's ability, accessible outdoor spaces are a precious resource that can offer joy, healing, and a renewed sense of connection to the natural world for all.
               Find Your Accessible Vacation on the Oregon Coast
---