Traveling With a Partner With a Disability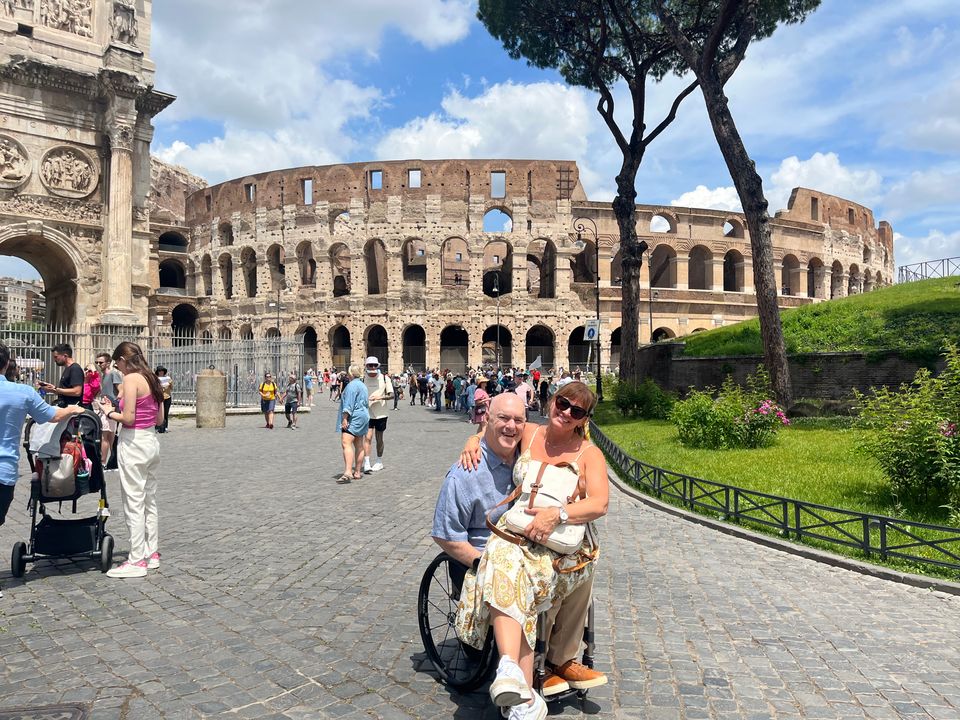 Travel has always been important to me, but I had no idea how that would change when I fell in love and married a C6 quadriplegic. Now having been in the disability world for 27 years, I'm a wife, friend, advocate, lover, caregiver, and when it comes to travel, I'm "The Companion".
The Challenges of Traveling with a Wheelchair-user
Being the traveling companion comes with a lot of emotions. Excitement, because travel makes me happy. But also stress, because of all the things that could (and often do) go wrong; a fall, misunderstood needs, or forgetting to pack an essential medical item.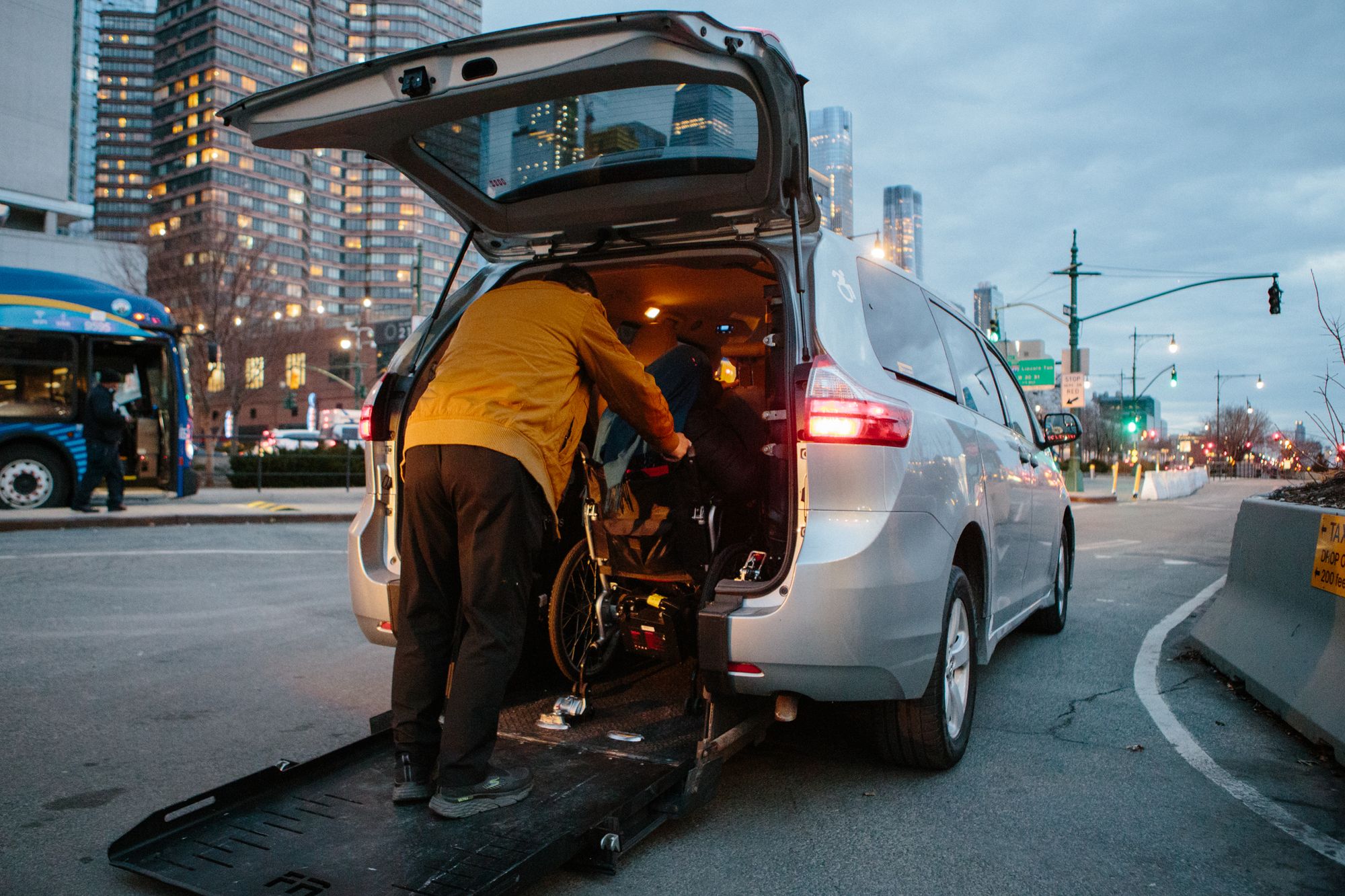 Lack of Accessibility
"The Companion" is so excited to go on adventure that breaks us away from the daily routine, but leaving our routine also means being without regular caregivers, navigating the stress of air travel, and wondering if the hotel bed will even be accessible at all. To be honest, at times I feel guilty as well, wishing that my husband could do everything that I'm doing on the trip instead of having to sit out on some of the best adventures. Sometimes I just wish that travel could be normal.
As my husband's disability has progressed, the stress of travel has increased. I have found myself opting for easier trips rather than adventures. Going on safe, predictable vacations are less complicated. But, my heart wants adventure. *Deep sigh.
I just want to arrive at a destination with a wheelchair in one piece, stay in a bed we can get in without difficulty, travel around cities without hassle, and go on amazing tours without judgement. Is that too much to ask?
Worry-Free Travel is Possible
I finally found the solution. I stopped trying to do it on my own and started finding accessible travel providers that understood my unique challenges. They wanted to help me have the adventure I wanted with the man I loved. How does it work?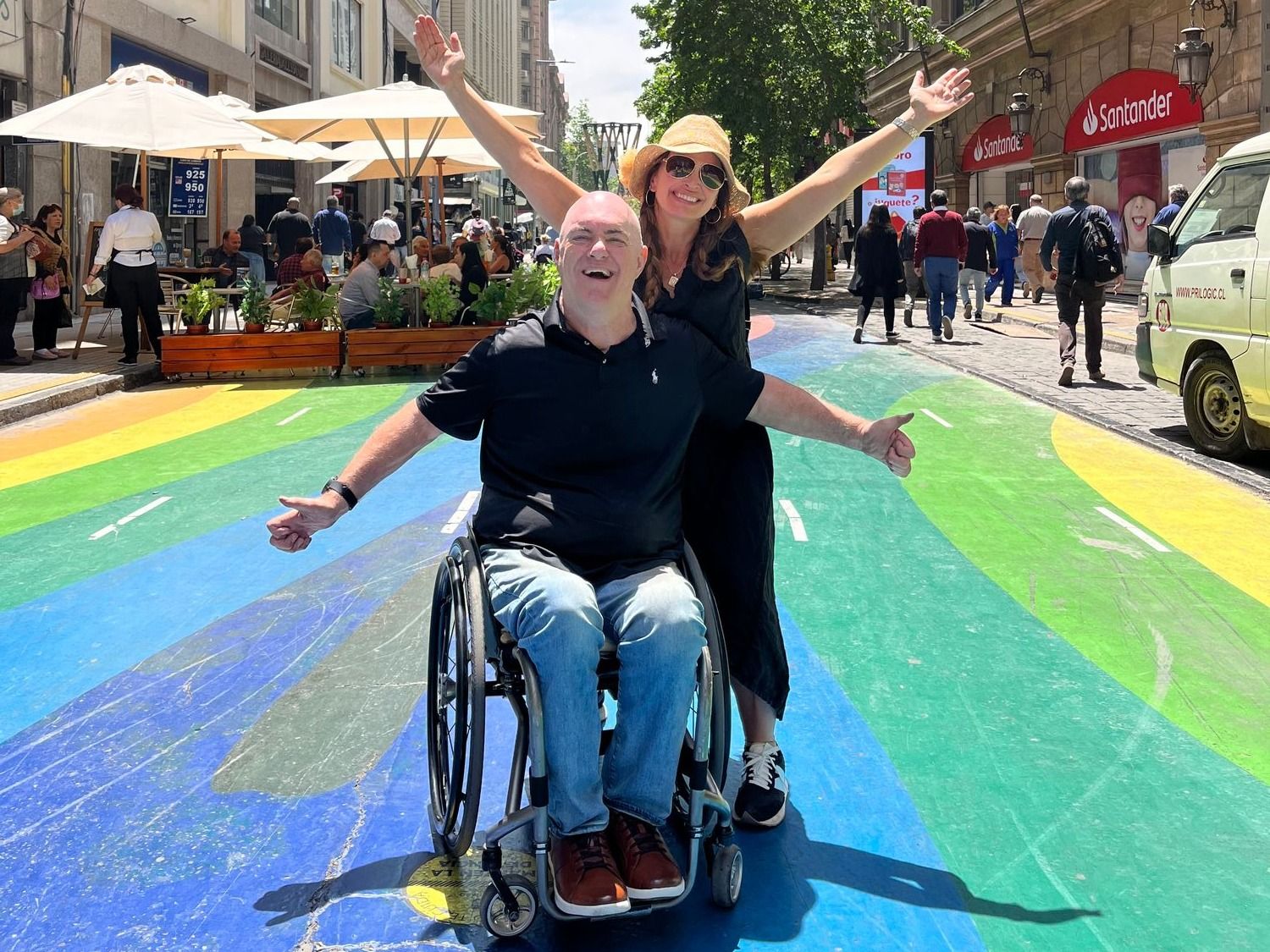 Accessible Travel Experts Make it Easy
Now when I'm ready for adventure, I just make a phone call to Wheel the World, an accessible travel agency. I tell the trip planner where we want to go and what we want to do. They will create a suggested itinerary based on what we're looking for. I can accept it or make some tweaks and, well... we show up! How crazy is that?
My first couple trips doing this I was quite skeptical. I didn't think it could be so simple. Since discovering them, I haven't had to call the hotel multiple times, email back and forth with multiple tour operators, or stress about the taxi situation.
No More Surprises
Will this work? Will someone actually be waiting at the airport with a sign with our name on it and have an accessible vehicle? Will our hotel have a bed the right height and a shower bench that won't collapse? Will the tour guide not look at my husband as if he has three heads and talk to him instead of me the entire time? It actually worked! This was revolutionary for us!!! We now can have an adventurous vacation without stress! Patagonia? Yes! Greece? Yes! Iceland? Yes! But also, we can have the have a weekend in Orlando or Dallas and know exactly what the room situation will be. No more surprises. If you aren't "The Companion" you won't understand the relief I feel. But if you are "The Companion" you just might be crying with joy! Using a specialized travel agency has normalized travel for us. I don't even like those words but "normal" is what it feels like, and sometimes we just want to be a normal couple.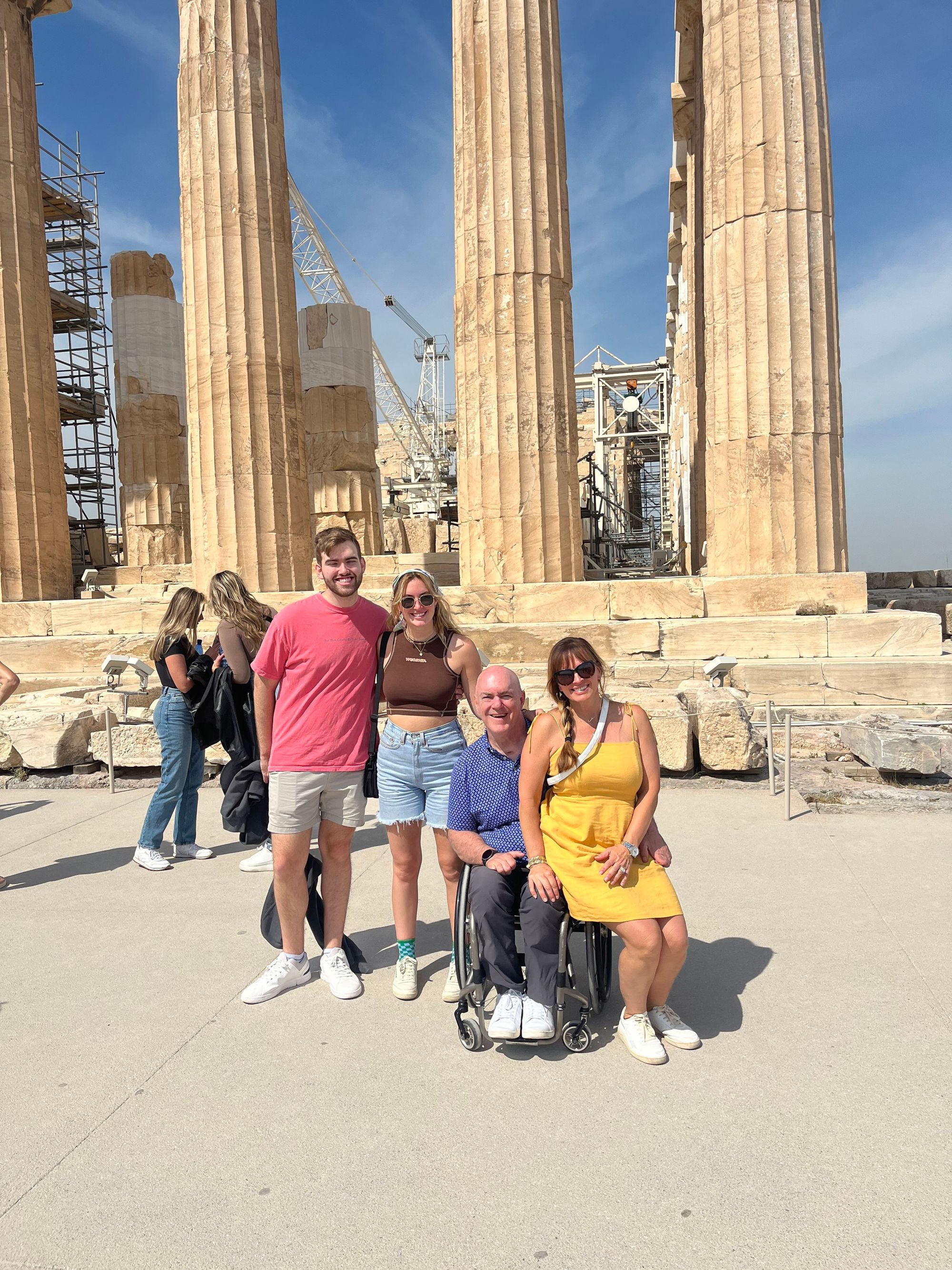 Final Thoughts
To all the professionals in the disability travel space, keep up the good work! Things are changing. We need people like you to champion the cause. Push the limits, educate your tour operators, and push for legislation that helps us all travel easier! Some of us want to go to Orlando but some want to go to Japan! Help make our travel dreams come true!
To the "significant others" - thank you for being patient with us. Thank you for going when you may not feel like it, pushing yourself out of your comfort zone and trying new things in unfamiliar places. We love you and want to have adventures and experiences with you.
But to all those companions out there, don't give up hope. There is so much adventure to be had. Will everything be perfect? Perhaps not, because life is unpredictable sometimes. But if you use a specialized travel company like Wheel the World, the travel stress will be mitigated. Go to new places. Push yourself to try new things. You won't regret it. The experiences on trips as a couple strengthen relationships, make life more fun, and help the world become more accessible by showing others the importance of access for couples like us! Change will happen because we are out there exploring.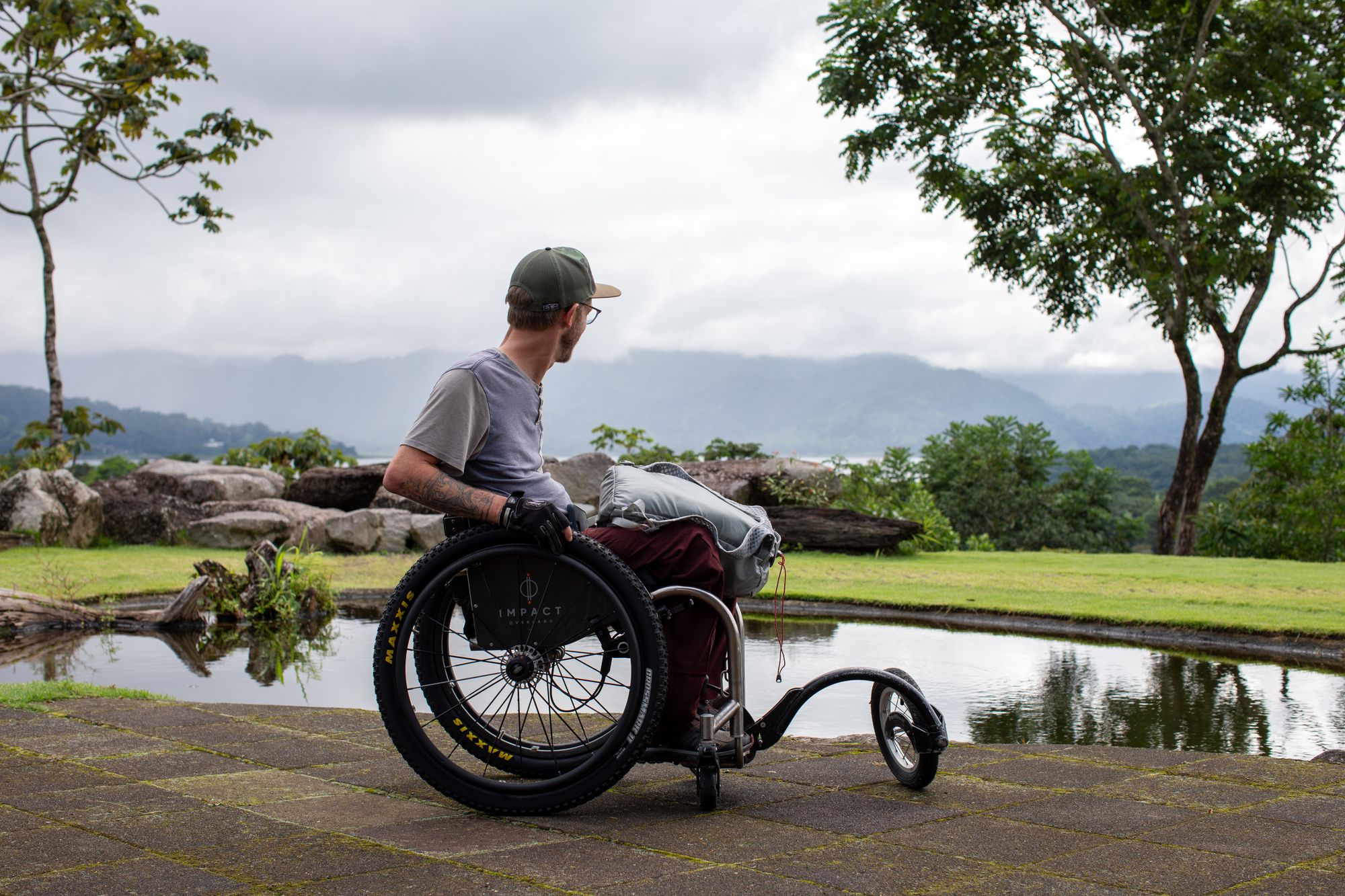 Find Your Accessible Adventure.
Accessible Hotels, Activities, Transportation and Vacation Packages
Verified Destinations