The Key Differences Between Wheel the World Group Tours and Multi-day Trips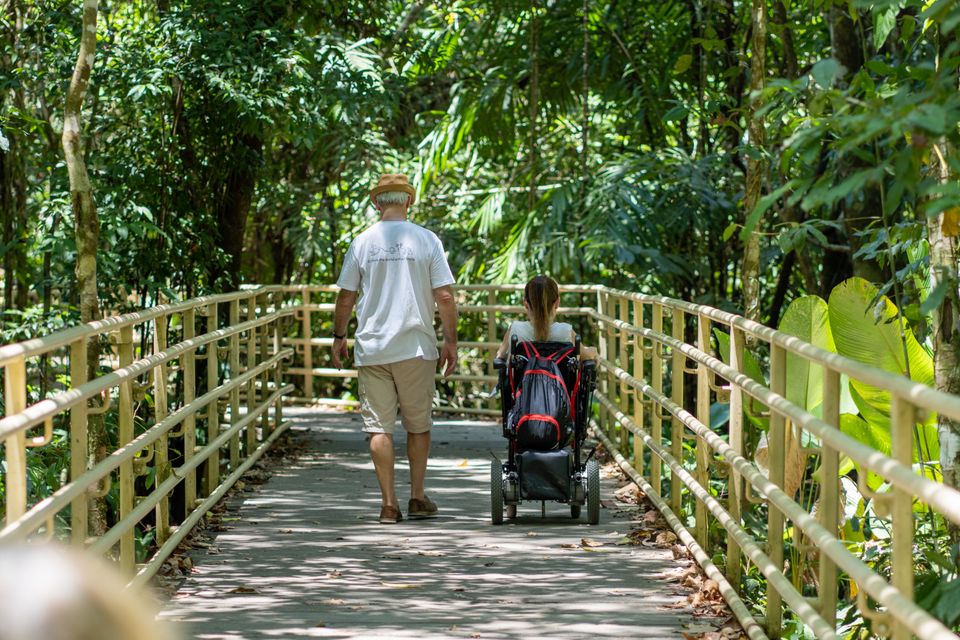 For people with disabilities, planning a trip can be a challenge. With often hard-to-find accessibility information, the apprehension of social and physical barriers in certain destinations, and sometimes previously bad experiences, planning an accessible trip can be more stressful than it should be. But don't worry! At Wheel the World, our goal is for everyone to have opportunities to enjoy the marvels of travel and explore the world without limits!

Aside from booking places to stay and things to do in over 50 destinations, Wheel the World offers two well-rounded package solutions that include accessible accommodations, transportation, and activities in many destinations around the world: Group Tours and Multi-day Trips.
Both of these options provide a meticulously crafted trip that accommodate the travelers' unique circumstances, opening doors to destinations that once seemed out of reach. The inclusive and accessible itineraries of multi-day trips and group tours opens up opportunities to explore your favorite destinations and to experience new ones. Overall, these trips alleviate much of the stressful planning and the packages build worry-free experiences so you can focus on creating unforgettable memories.

Now, what exactly are group tours and multi-day trips and what are the differences between them? Let's explore the differences and similarities of each to hopefully give you an idea of which one is more ideal for you.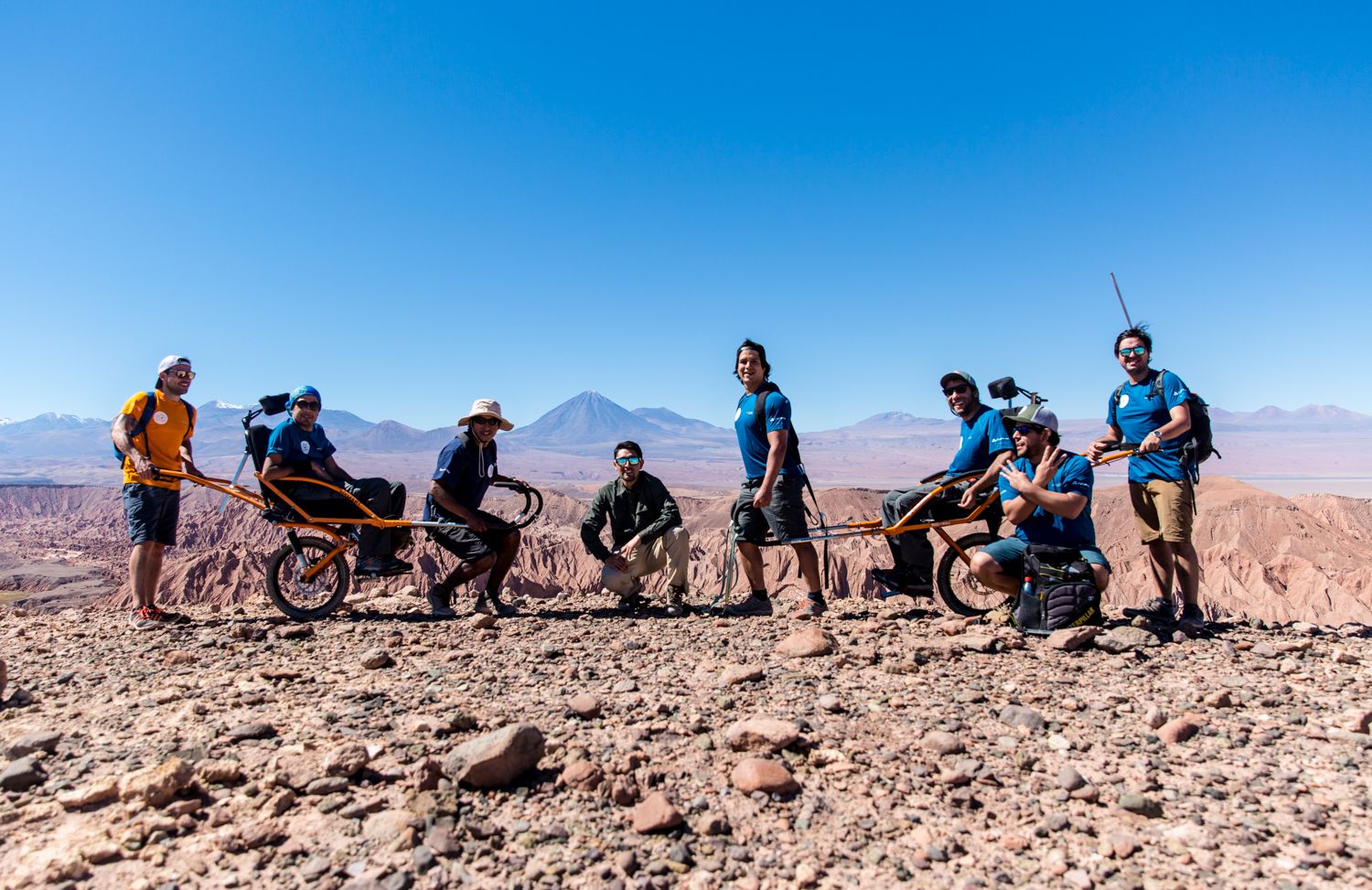 Group tours: Discover the world together without limits
Group tours are an excellent opportunity to explore your favorite or new destinations, accompanied by a group of fellow travelers with disabilities that want to travel the world as much as you do. These are guided tours that include accessible accommodations, activities, and transportation suited to each traveler's needs. You'll also be attended by a Wheel the World tour leader, professional guides, and drivers.
More profoundly, group tour trips offer a transformative experience that goes beyond travel. These trips provide an experience for building friendships as you connect with fellow travelers who also understand the challenges of living with a disability. The bonds formed during these journeys can be incredibly powerful, creating a support system that extends beyond the trip itself.
Currently, Wheel the World has openings for group tours in Costa Rica, Iceland, South Africa, Morocco, Greece, Portugal, Riviera Maya (Mexico), and a cruise to Alaska. Feel free to check their itineraries here. Our travel experts will be happy to guide you and answer any questions that you may have.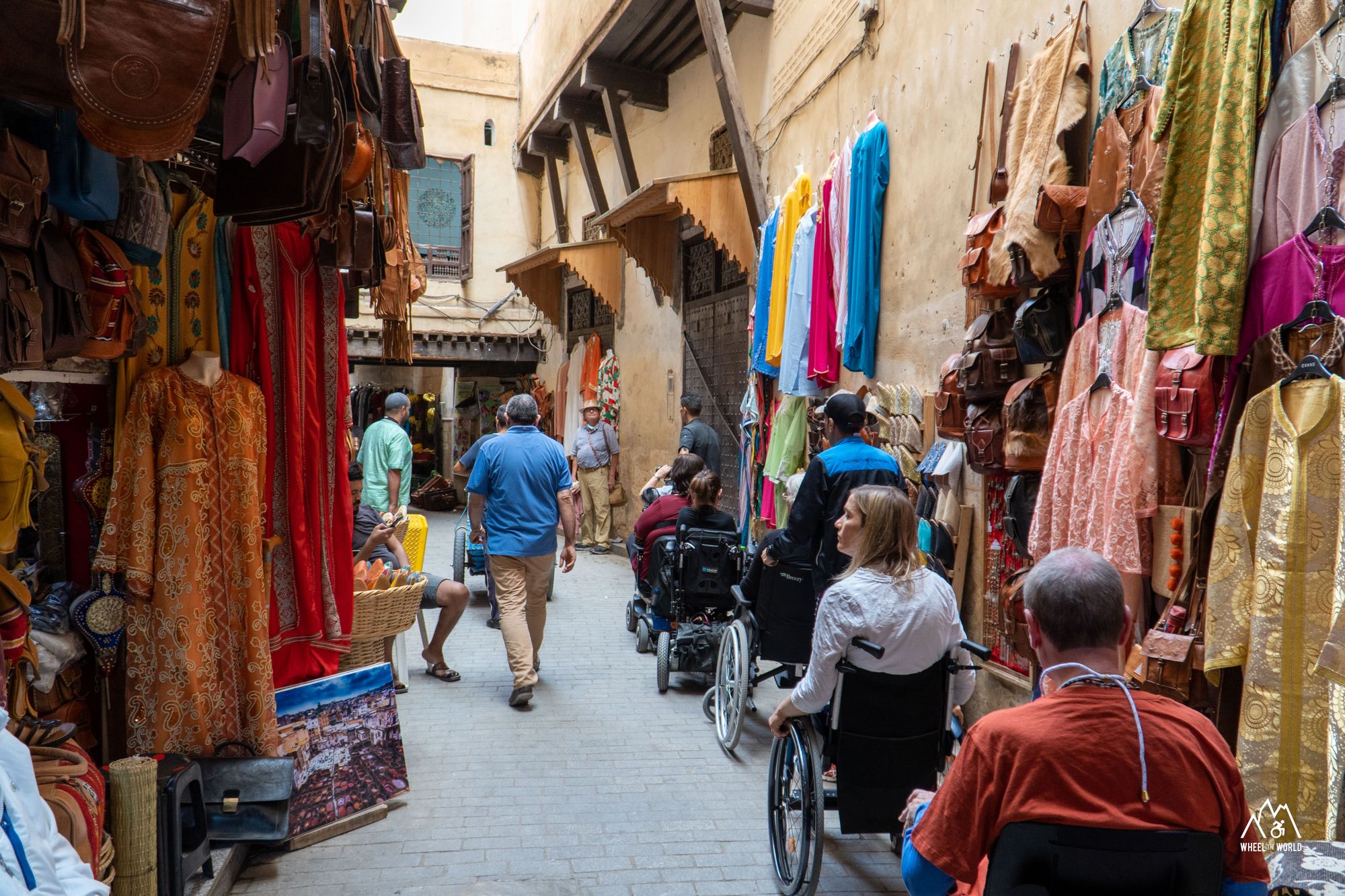 Multi-day trips: Private itineraries customized for your needs
With Wheel the World's multi-day trip option, private is the keyword. Similar to group tours, accessible accommodations, transportation, and activities are also included with multi-day trips but with added flexibility.
What distinguishes multi-days from group tours is that there are more location options to select from, and you can choose to travel whenever the timing is convenient for you.
There are a variety of unique trips in several different countries and cities that you can choose from, such as touring the beautiful city of London, an exciting safari experience in Tanzania, exploring the stunning jungles of Costa Rica, relaxing on the pristine beaches of Riviera Maya, or a romantic getaway in Italy, just to name a few. Multi-day trips are built around your needs and desires, letting you experience an unforgettable adventure at your own pace
---
"My husband and I have traveled a lot over the years in his wheelchair and he adapt to activities. This time around, it was different because all the activities were already adapted for him. He was the first priority this trip. It really was great for him, which made it wonderful for all of us." - Wheel the World customer review
---
Find and build your multi-day trip
here
, with 0ver 35 countries available.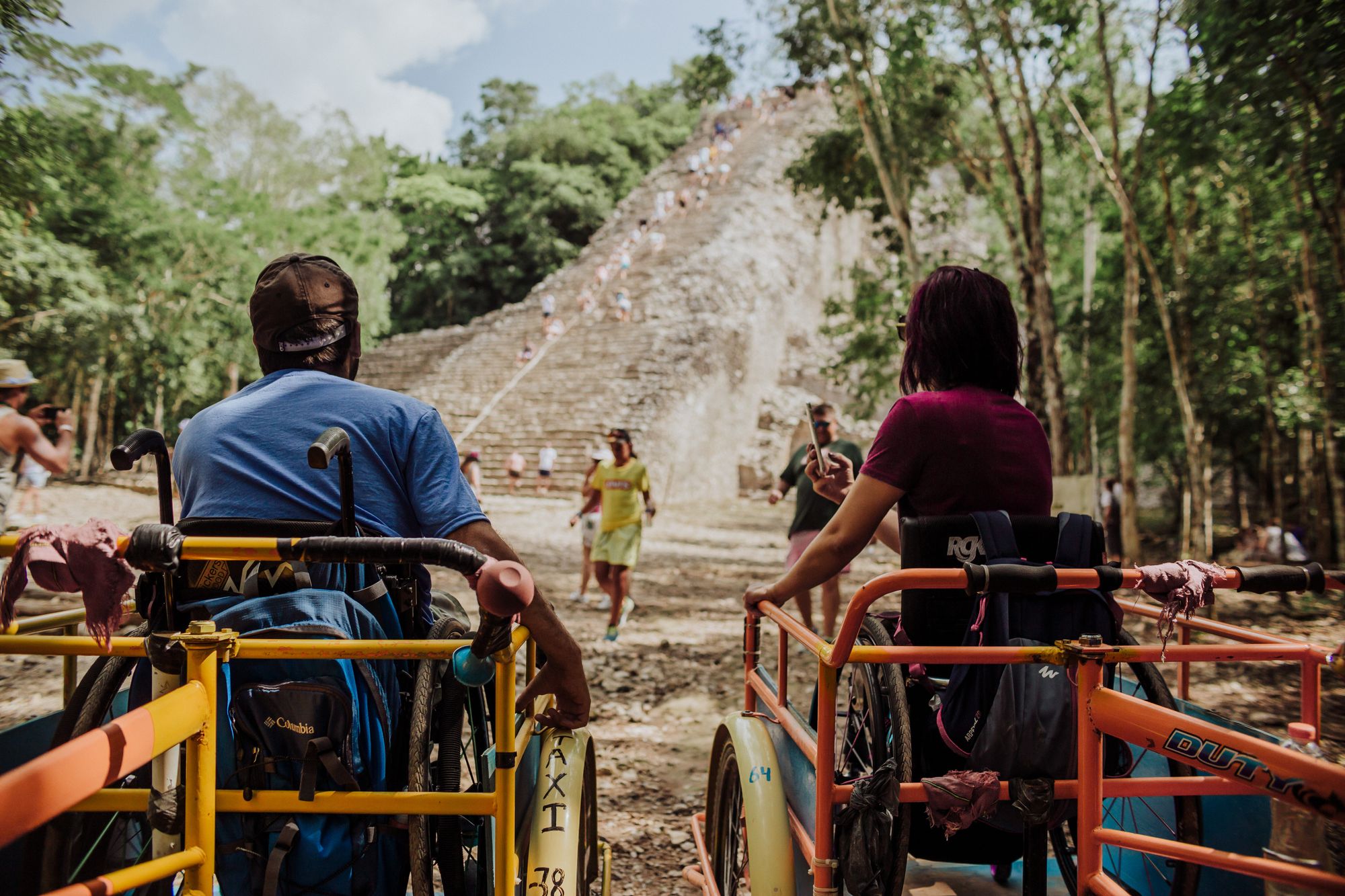 Which option is the best one for me?
Now, let's get explore the nuances that set these options apart, empowering you to pick the perfect choice that aligns with your wishes and expectations.
Pricing
Group tours are a more budget-friendly alternative compared to private multi-day trips, but without compromising the overall experience and accessibility. They encompass a comprehensive, accessible package including fun activities, comfortable accommodation, and convenient ground transportation, all carefully planned to provide an enriching and hassle-free journey.
With a carefully planned itinerary, these tours provide ample opportunities to explore and immerse yourself in the wonders of a new destination. We believe that affordability does not mean sacrificing the trip's comfort, recreation, or uniqueness.
Customizability
The convenience and peace of mind that come with group tours and multi-day trips are undeniable. Travelers with disabilities can avoid the stress of planning logistics and coordinating various aspects of their trip by booking either of the packages.
The key difference is that group tours have a fixed itinerary, while multi-day trips are more flexible depending on your preferences and interests. Multi-day trips are a better option if you would like to customize more aspects of your vacation, however, it's important to emphasize that both are curated by a team of experts who combine accessibility, relaxation, and entertainment.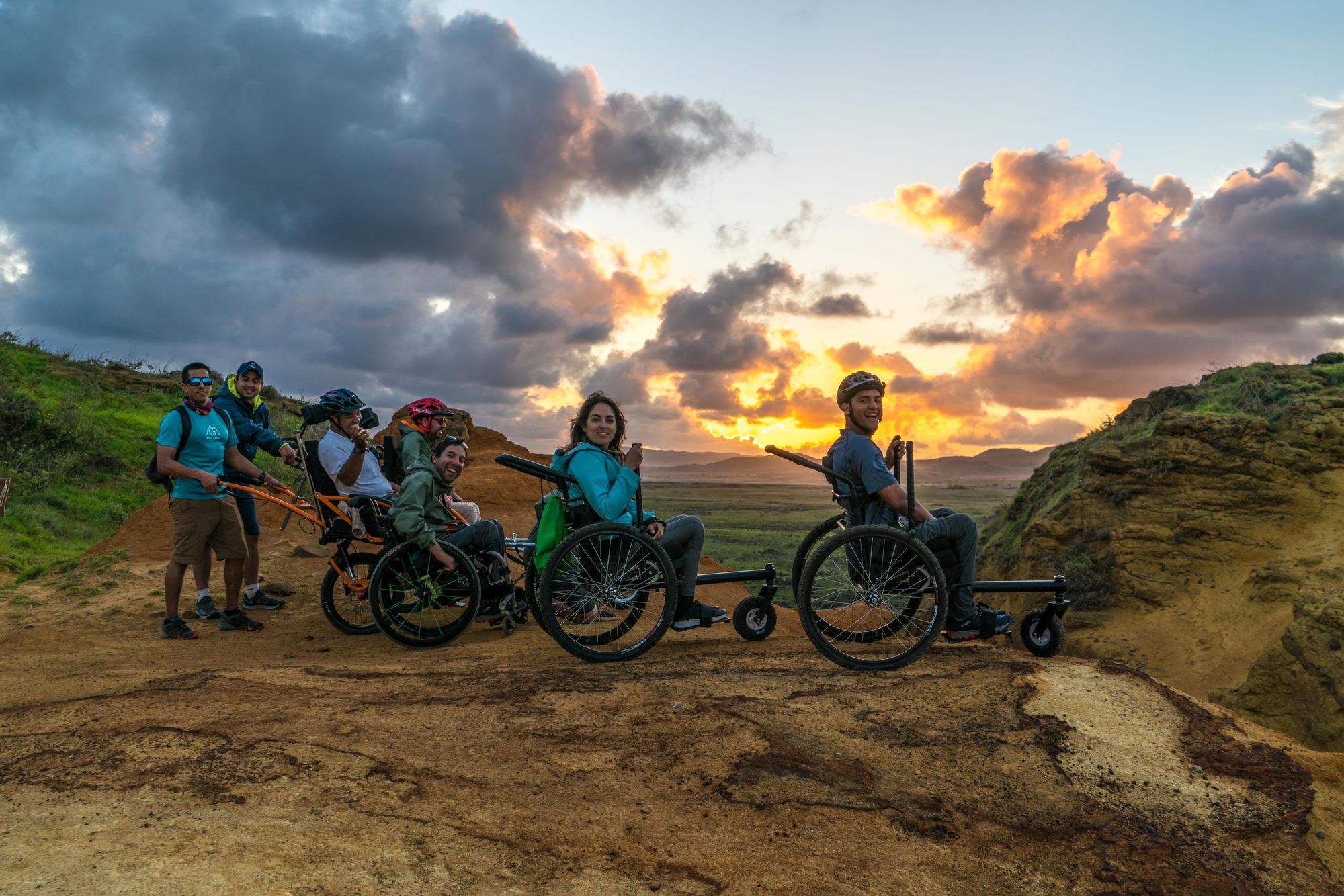 Travel companions
The most significant difference between group tours and multi-day trips is your travel companions. Since multi-days are private itineraries, you can choose your companions, whether they are caregivers, friends, family members, or other loved ones, this option will allow you to choose who you travel with.
Group tours can be naturally more adventurous because you get to meet new people. The advantage is that you'll get to share the experience with like-minded travelers who can relate to living with a disability, have the chance to bond with them, and build long-lasting friendships. Group tours are a wonderful way to alleviate travel anxiety and feel more comfortable during your trip.
Destinations and timing
Multi-day trips are flexible with the dates and destination: you can travel to whichever destination Wheel the World offers and during any time of the year it is available.
Group tours, on the other hand, have pre-selected dates based on seasonality. However, keep in mind that the fixed itineraries are designed to showcase the destination's unique qualities so that you can explore the fullness of what it has to offer.
Depending on the type of trip you're looking for, you can refine your preferences based on beach, adventure, nature, or big city destinations and itineraries to narrow down your ideal trip. If you're unsure, don't hesitate to contact our travel experts with any questions or advice you may have.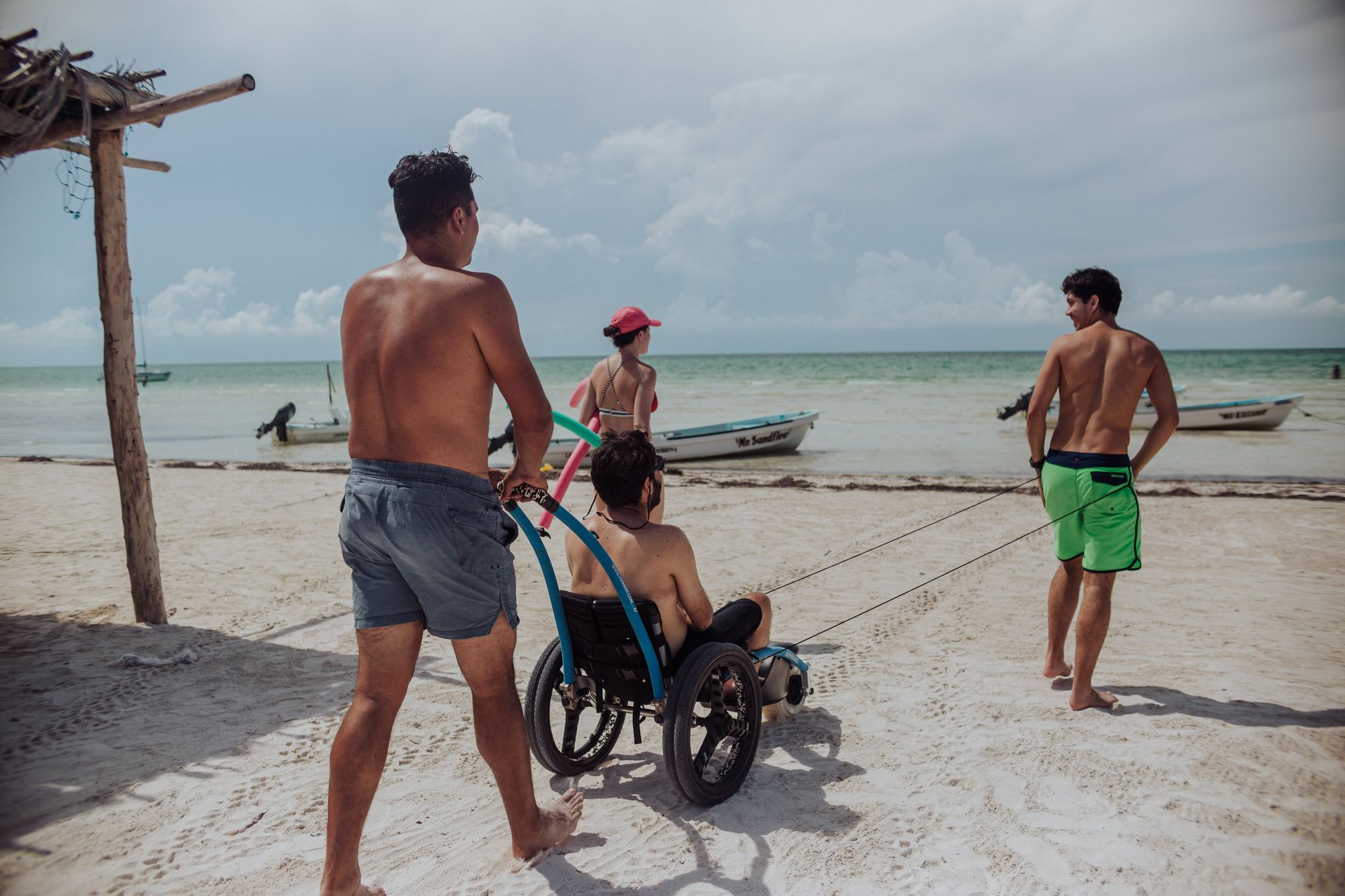 Are you ready?
Accessible travel provides a way for endless possibilities, enabling individuals to embark on transformative journeys with a worry-free experience. Are you ready to start your travels?
If you have any questions, please contact us below: