My Last Spring Break as a College Student
***This post is written by Charley Seckler, WTW Blog Contributor***
It feels like it yesterday I was at our iconic local concert venue Tanglewood dressed in red caps and gowns, graduating from Monument Mountain High School. The orientation to NYU still remains fresh in my brain, despite happening four years ago. The NYU Steinhardt students gathered in Radio City to hear President Alexander Hamilton welcome us into the university with open arms. Today, I find myself buying tickets to attend graduation at Yankee Stadium to receive my bachelor's in Communications with minors in Disabilities Studies & Anthropology. With just two months left to go, the nerves of nailing down full-time employment are certainly at an all-time high. However, I am also proud and excited to have accomplished an aspect of life I had doubts about: Finishing college while maneuvering campus in a wheelchair, where the physical and social spaces were often not designed for wheelchair users.
My parents took my sister Maisy and me down to Savannah, Georgia, where we then road-tripped up to Charleston, South Carolina. We began our trip in the North Historic District of Savannah at Zunzi's, a cute neighborhood spot to order cocktails outside gathered around picnic tables. A great spot for wheelchair users as they have a wide ramp that loops around the back of the restaurant. Zunzi's also has a solid menu of casual deli-style eats and tasty wings that I highly recommend. We then spent the afternoon strolling around Savannah, enjoying the beautiful live oak trees, visiting one of the oldest reform-practicing Jewish synagogues in the country, and taking in the old southern New Orleans-style architecture.
After we got our window shopping fix in we went right to The Starland district, which felt sort of like a Greenpoint, Brooklyn inserted down south. Industrial-style warehouse cubicles were transformed into shops and restaurants, creating this unique artistic vibe to the city. It was in this district where we heard live bands perform Grateful Dead covers while tasting bites from various food trucks that were set up. We tried tempura shrimp and slaw tacos, Humus Hush Puppies, and Napoletana Pizza with fresh mozzarella & basil. Here, I ordered a beer from a brewery about 450 feet from where I ordered it. Two Tides draft, which happened to be a hazy blueberry brew. It was out of this world good, like a tart blueberry cobbler meets a hard cider. I am not normally into fruit-flavored beer, but this one knocked my socks off!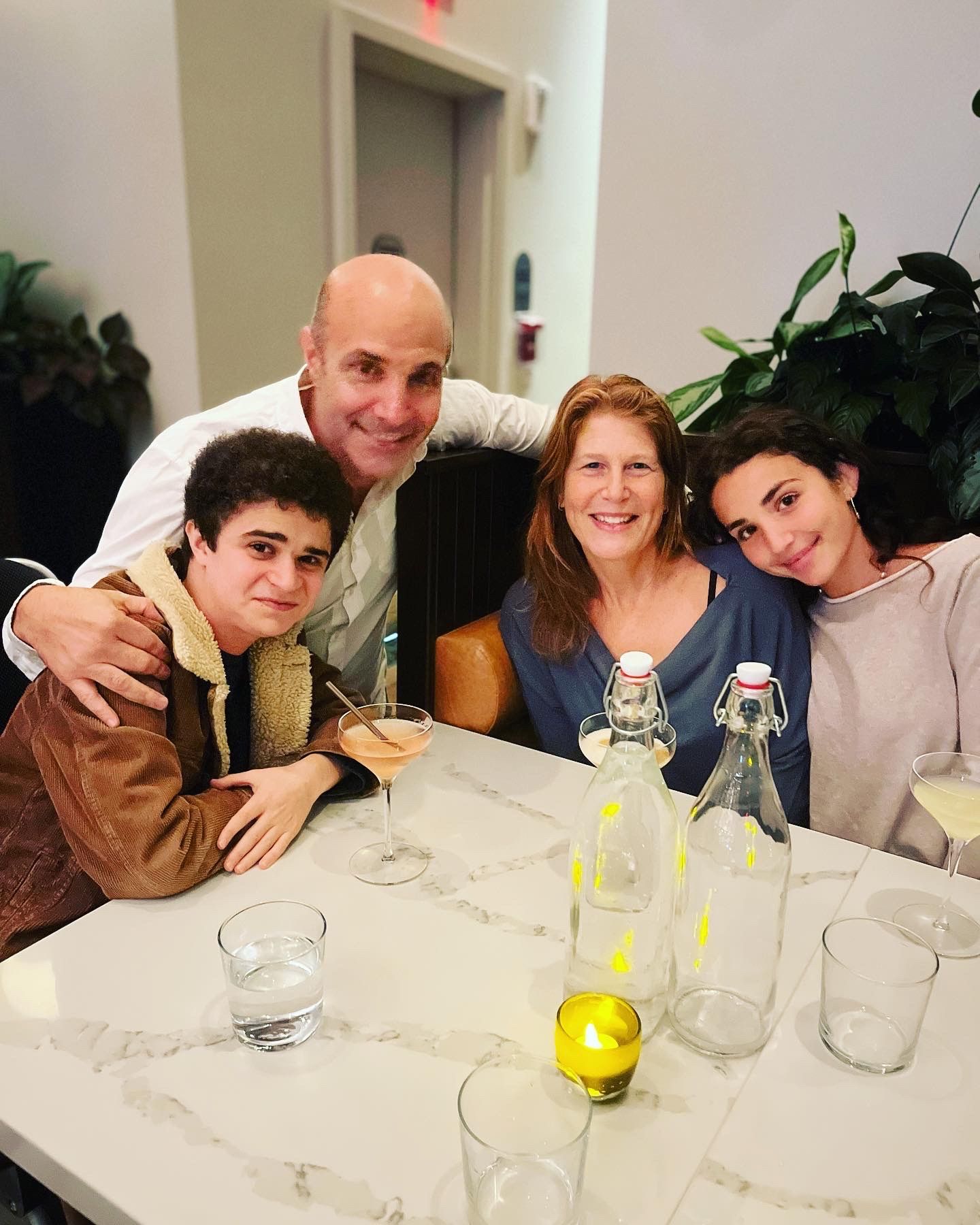 After we got a taste for the live music and filled our stomachs, it was time to wash up back at the hotel, take a nap, and perhaps have a drink before our dinner plans. We stayed at the Thompson Savannah, which was fully accessible and had a gorgeous rooftop bar where you could take in the views of the whole city of Savannah. We then saved the best for last. For dinner, we went to The Grey, which is raved about on the Netflix documentary Chef's Table. It's a Black female-owned restaurant inside an old greyhound bus station that was reinvented into this beautiful old-school diner with white tablecloths. Here, I ordered the quail with collard greens and a side of mashed potatoes, which was to die for. I also had this cocktail with fresh celery, lime, and vodka that was super memorable. If you want to eat at The Grey, you have to book a reservation six weeks in advance, as it is the hot new spot in town.

Charleston, South Carolina: It was time to hit the road. We were going from Savannah up to Charleston, about a two-hour drive. We had made a few pit stops to break up the traveling, learn a little about American history, and get some classic southern eats. First, it was Wormsloe State Historic Site, which was hard to see, as it was a plantation that used to operate with slaves before and during the civil war. It was meaningful for my family to be there and mourn all the slaves that had been through hell on this land. However, the tour itself was super disappointing as it focused on the family that owned the property and slaves rather than stories of those that were forced to work the land against their will. I recommend you go, but outside of listening to the tour, you must google the history of the former slaves on the land.

We then got back in the car to enjoy our next monument. We never actually stopped but we recognized it from the car. While driving on the highway, my dad read a sign in Hampton, South Carolina. "Isn't that the town where the Murdaugh family murders happened?", and we all pause for a moment and go, "Wow, you're right, that is the town," as we all tensed up with a super petrified look on our faces, with a touch of amusement. If you have not seen this documentary, I highly recommend you turn on Netflix ASAP, and watch this three-part series. Before arriving in Charleston, we stopped in Bluffton, South Carolina, at Cahill's Market & Chicken Kitchen. This was a famous farm serving fresh farm produce in a country-style cottage. It was here that we had the chicken and waffles, which many locals and visitors were raving about. The chicken was very tasty. However, I got to say I'm not a huge fan of the waffle combo.

When we arrived in Charleston, we spent the day walking around the University of Charleston college campus, enjoying all the beautiful french New Orleans-style homes, delis full of college kids, and many clothing and retail shops. Later we walked around the main strip of Charleston, where we saw old historic banks and homes. Horrifyingly, we also saw the site of an auction market where actual human beings were sold and towering statues of soldiers who fought for the Confederate Army, which is a heartbreaking but essential part of our past time to remember. For our last dinner, we went to this American upscale southern bistro called FIG. Normally, we are not into the fancy white tablecloth spots as a family, but the food here happened to be out of this world good. The waiter had extensive knowledge of the food and wine list, the service was outstanding, and the food was sensational. I ordered the gnocchi served in a creamy bolognese and topped with parmesan, which made me cry; it was so good! As my main meal, I ordered the soft shell crab. My brother, the chef, always says, "It's a short season – you gotta order the soft shell crab!" The trip was short but sweet. It was time to head back to New York and enjoy my last chunk of senior year. Hard to believe I have just two months left...
Bio: Charley Seckler is a senior at New York University Studying Communications with minors in disability, anthropology, and food studies. He is an avid food lover, world traveler, and eclectic music lover. He currently lives in the East Village in Manhattan, has an insatiable appetite for good-tasting coffee, and aspires to have a chocolate lab service dog. Charley also likes to laugh at his own humor when his jokes awkwardly don't catch on!