Fun Wheelchair Accessible Expeditions in Ft. Lauderdale, Florida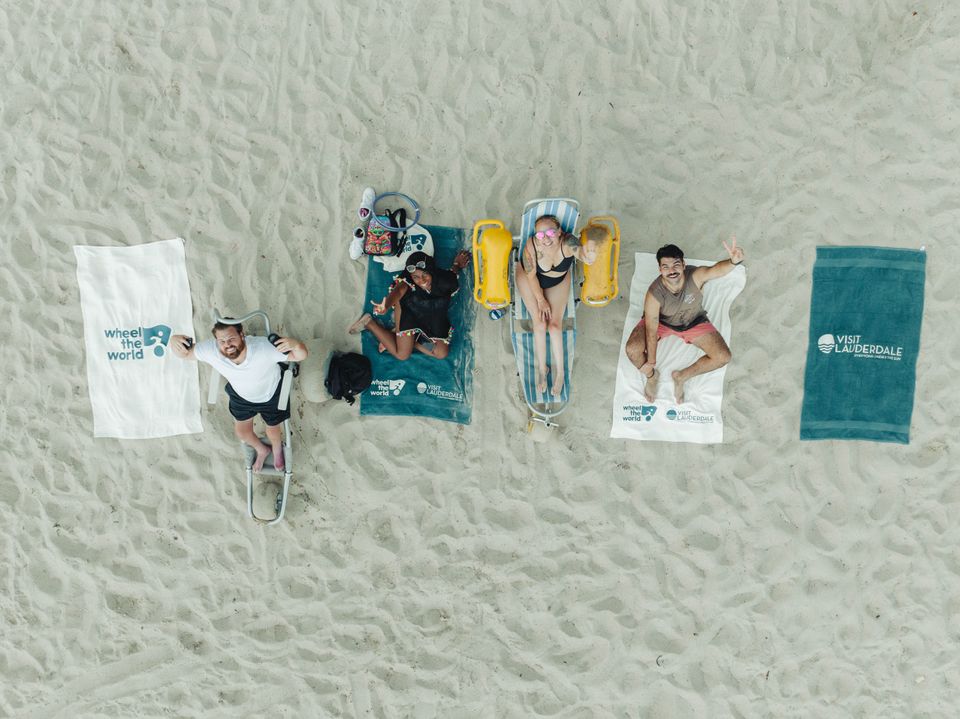 Less than an hour drive from Miami is the accessible city of Fort Lauderdale, Florida, a place with outstanding beaches, family friendly activities, and is a perfect vacation destination. It offers much of the quality amenities, number of attractions, and top-notch beaches that Miami has, but the population is much smaller and overall less touristy. This article will highlight some of the accessible experiences you can have in the city of Fort Lauderdale - seen through the eyes of Brianna.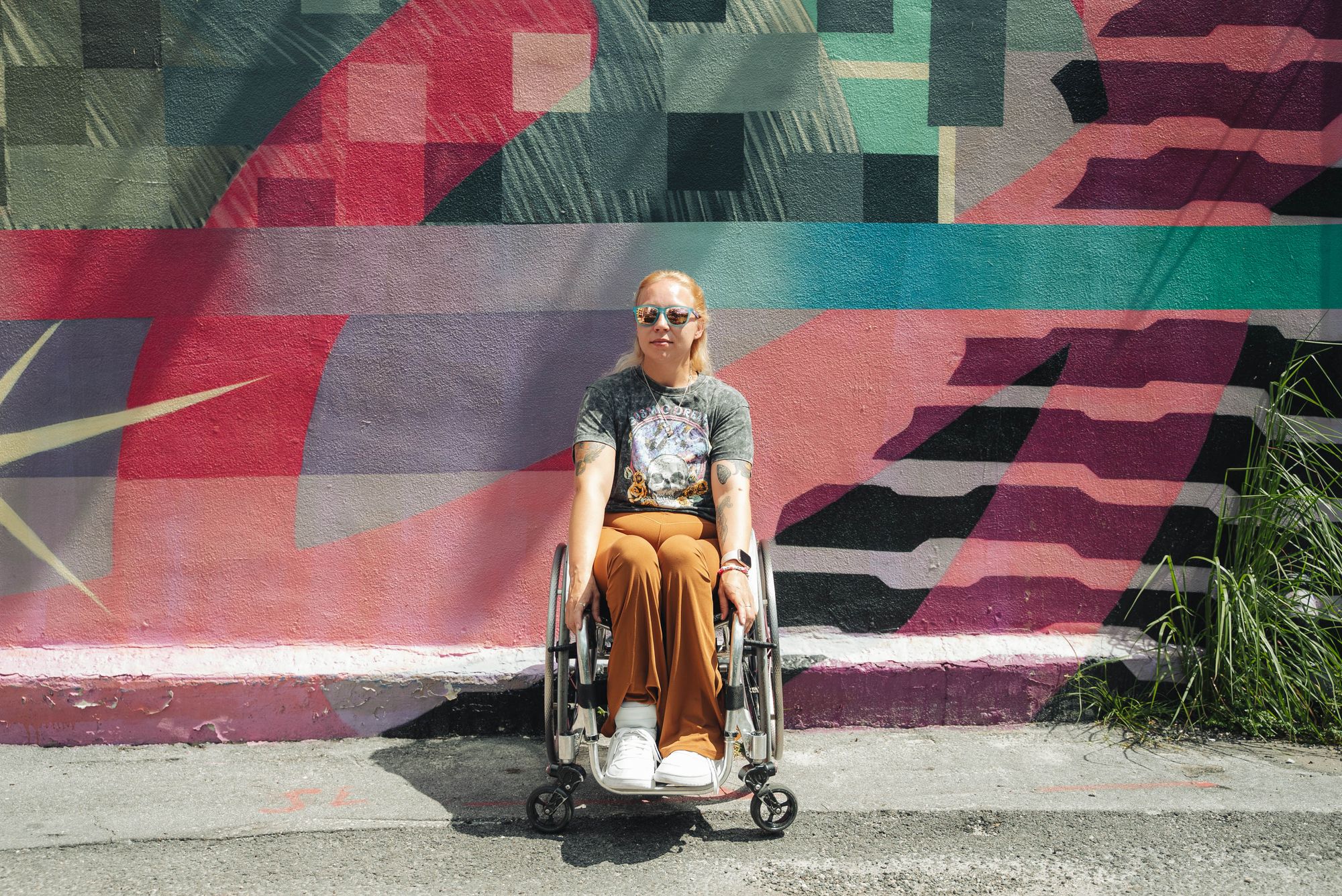 This article is written by Brianna Paauwe; Executive Director of the Wheel With Me Foundation
Wheelchair Accessible Experiences in Fort Lauderdale, Florida
One week until take off
Summer is a busy season for me. This is the time when my roommate and I are flying to fitness festivals, hosting a summer camp for wheelchair users, attending the Rollettes Experience in LA, and booking little jobs in between. I wasn't even home from LA for two days when Wheel the World reached out. They had seen some of my summer fun videos on my social media and wanted to see if I would be interested in going with them to Ft. Lauderdale to highlight how fun and accessible the city is for everyone under the sun! I had never been to that part of Florida and I couldn't pass up the chance to meet new friends. Five days later, I was packing up and flying out!
Flying In
When planning a trip that's packed full of adventures, I like to keep my travel/flying days separate from activity days. As most of us can relate to, my body can only last so long compared to pre-injury Bri and I wanted to make sure I was ready for three full days of exploring. With my bags packed and my travel blanket secured on my lap, I headed to Charlotte Airport for a quick nonstop flight down. Since traveling is a huge part of my summer, I have a really firm system when navigating airports. I check in on my phone with the airline apps, drop off my checked bag, get my wheelchair tagged, make sure they have an aisle chair at the gate, and I am off!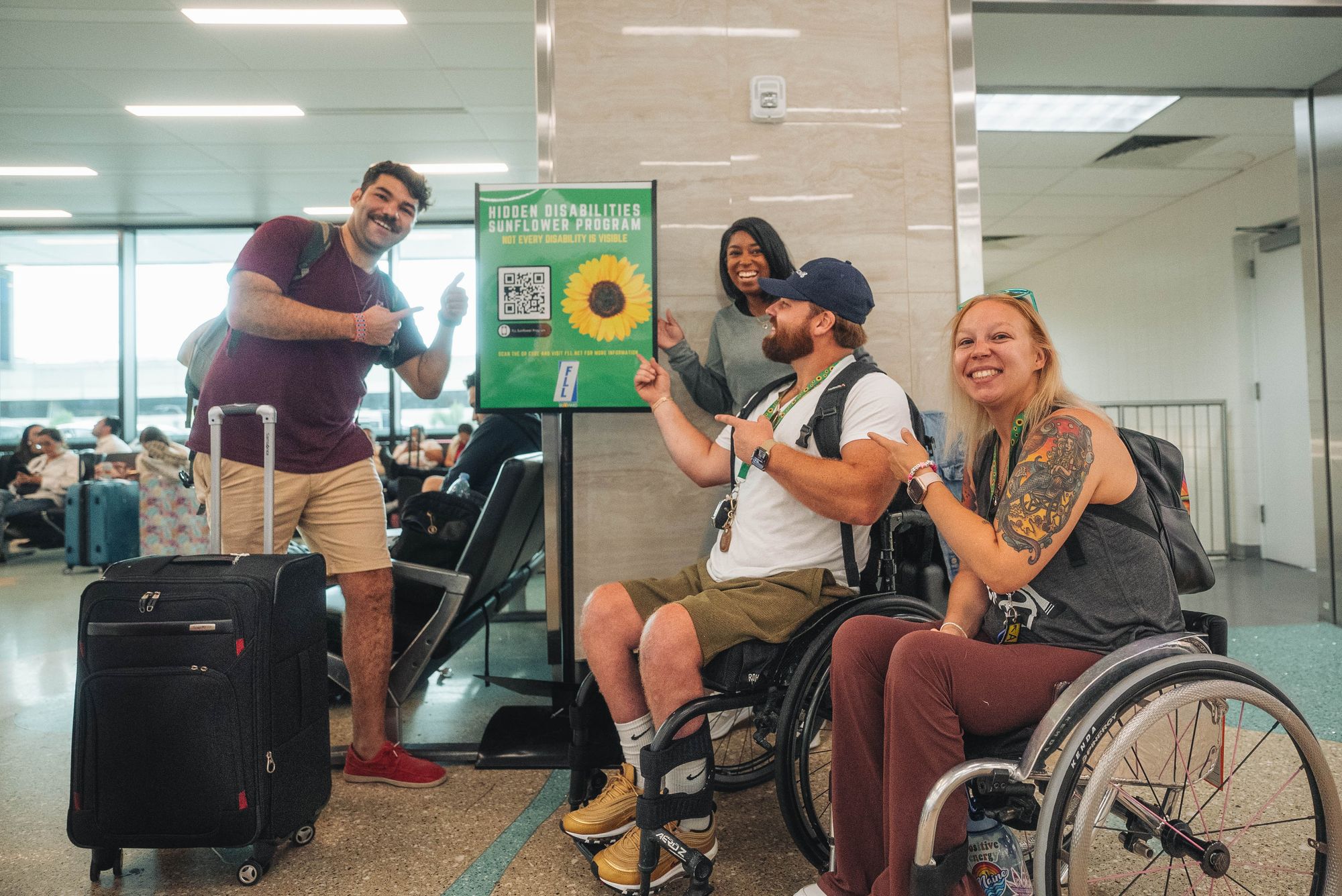 Getting to the Hotel
After a smooth 2-hour flight to Ft. Lauderdale, I grab my bag from the luggage claim and grab a Lyft to head to my hotel. With my injury and independence level, getting in and out of a regular car or small SUV is accessible to me and gives us more flexibility when traveling. Wheel the World made sure the hotel check-in process was a breeze! They were ready for me when I arrived so all I had to was give them my information in exchange for my room keys. Staff brought my bags up to my room while I was checking in and they were waiting patiently inside when I opened the door. The room they had ready for me was possibly one of the best accessible suites I have ever had the pleasure of staying in. Both the bed and couch were at the perfect height for transfers and the bathroom was very spacious and useable. The shower had a sturdy fold-down bench with a shower head located within reach if you're sitting down. This was the perfect home away from home that supported my independence and needs. There was even an accessible rooftop pool where we snuck in a quick and solo swim before our day started. I was ready for fun adventures, good eats, and new friends.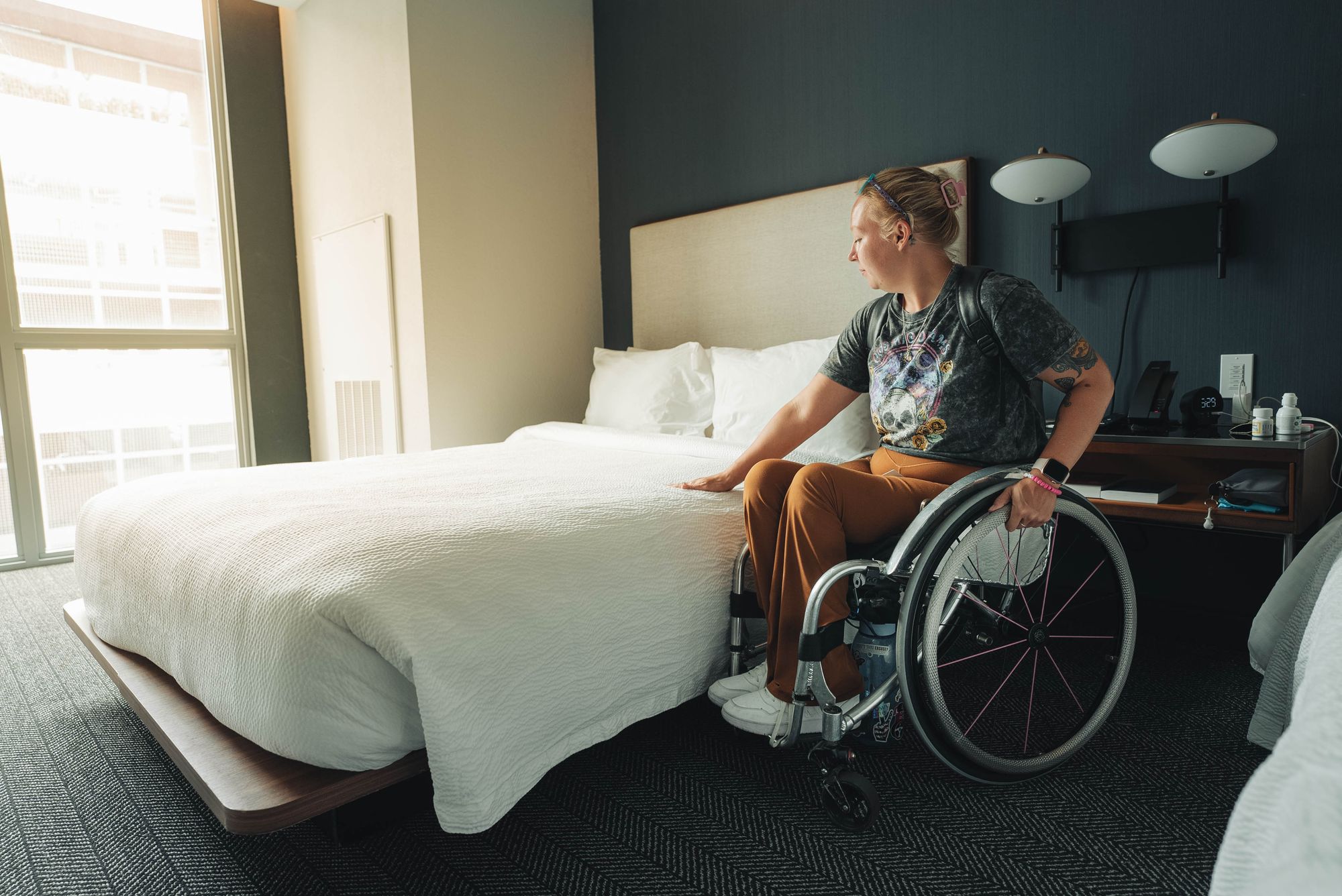 Fun Adventures
When it came to planning the activities and excursions, Wheel The World had everything under control. All I had to do was show up and be ready for a good time. We were able to go kayaking, swimming in the ocean, flamingo garden, and on a private airboat tour. In between all the activities, we were able to roam the city and check out TONS of amazing street art. Wheel The World made sure all of the activities were accessible and we could be as independent as possible the entire time. They took all of the stress away from traveling and gave us time to enjoy the new city and meet new people. But my favorite thing was the Jungle Queen Riverboat with dinner and a show. Incredibly accessible and had a lot of cool areas to explore. The show was unforgettable with some of the best seats in the house. And the best food.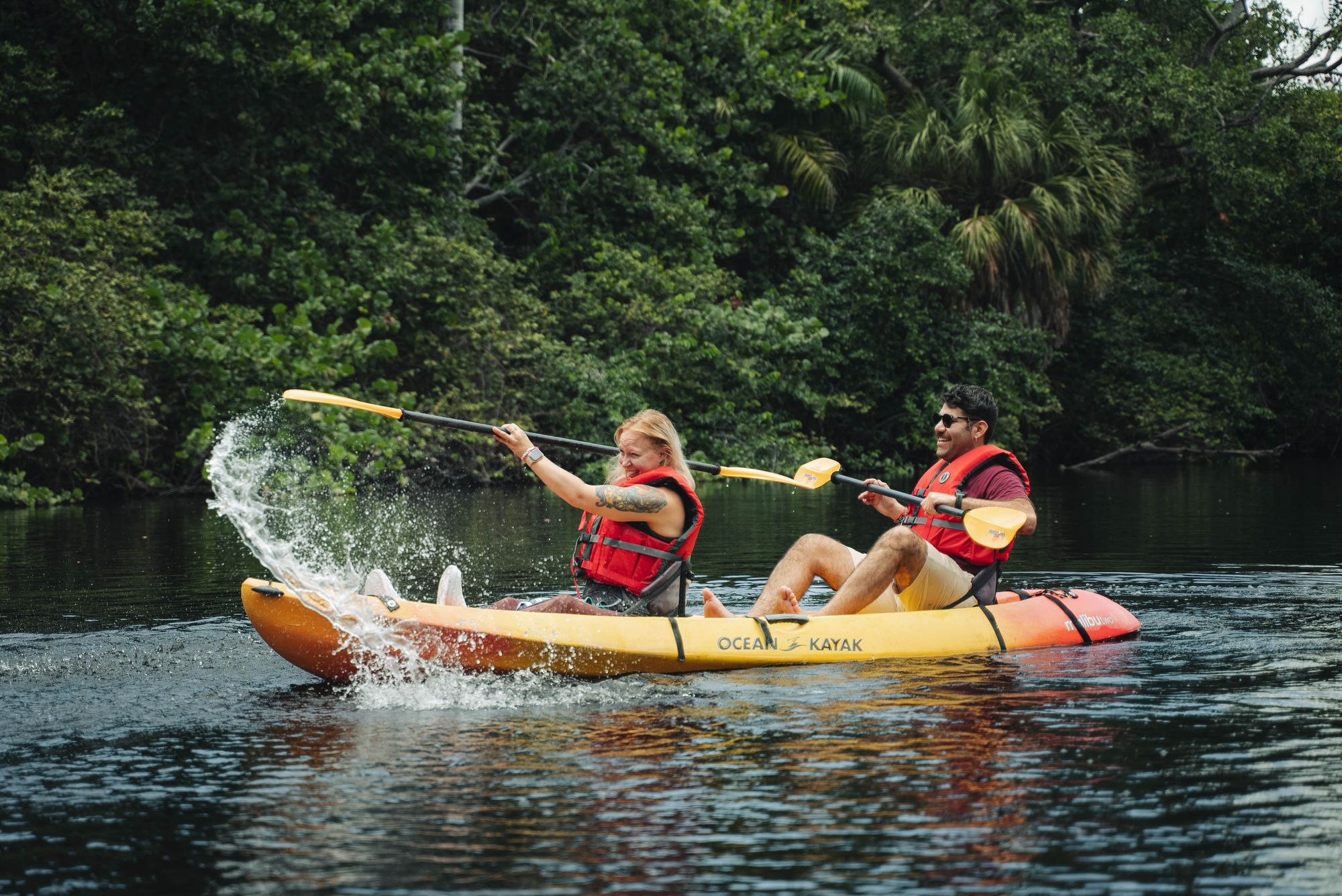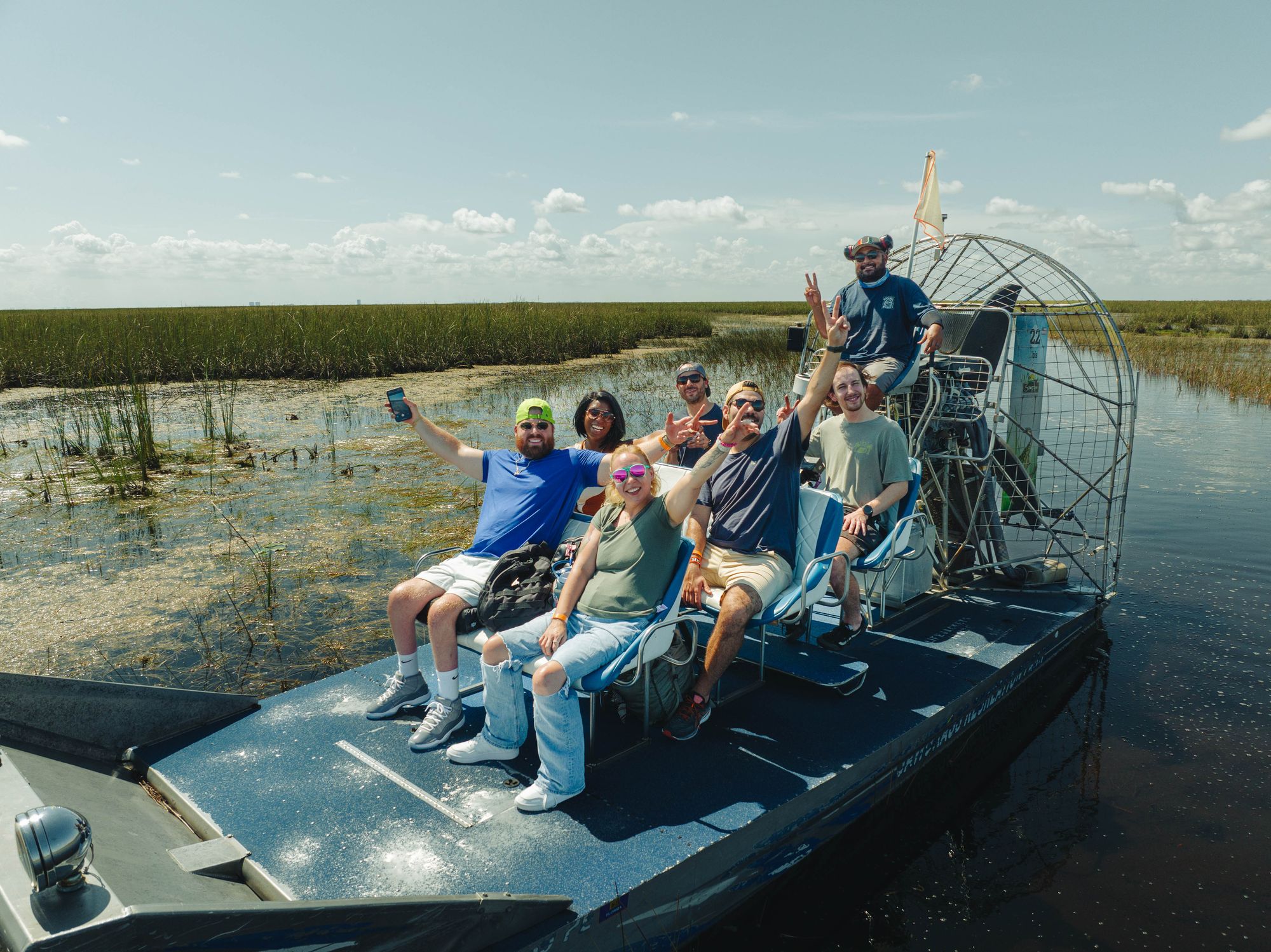 Foodie Finds
The riverboat cruise came with a feast of BBQ with all the fixings before the show. During the rest of our trip, Wheel The World gave us the flexibility to choose where we stopped to eat. While we were strolling around the city, we stumbled on some local spots with the tastiest food. Two of my favorite spots were the tacos from the Bodega in the Art and Entertainment District and the endless options at Sistrunk Marketplace & Brewery. That was a funky and spacious place with tons of food, shops, and games for everyone to enjoy. Ordering was accessible with our phones and they brought everything out to our table. Our group closed the place down with a competitive game of table shuffleboard. The group had a blast.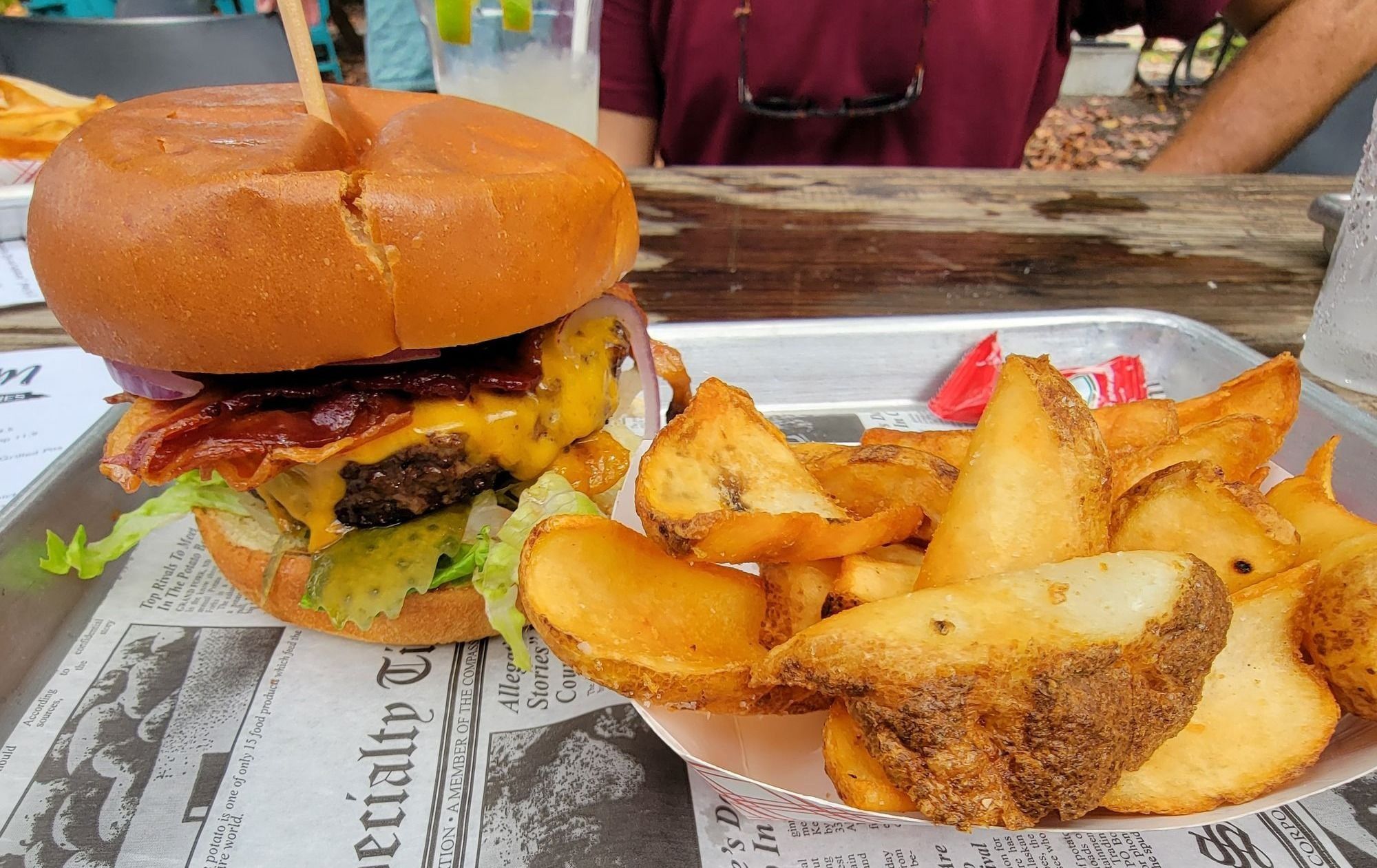 Finding Friends
When we started this trip, the group of us were strangers, but within minutes we were matching energies and creating bonds. The Wheel The World Team became like family as we navigated the city and pushed the city limits. I felt safe, secure, and empowered enough to move my travel independence to new heights. I can't wait to be reunited with them again and new wheel friends where we can connect over the love of finding new places and taking more risks.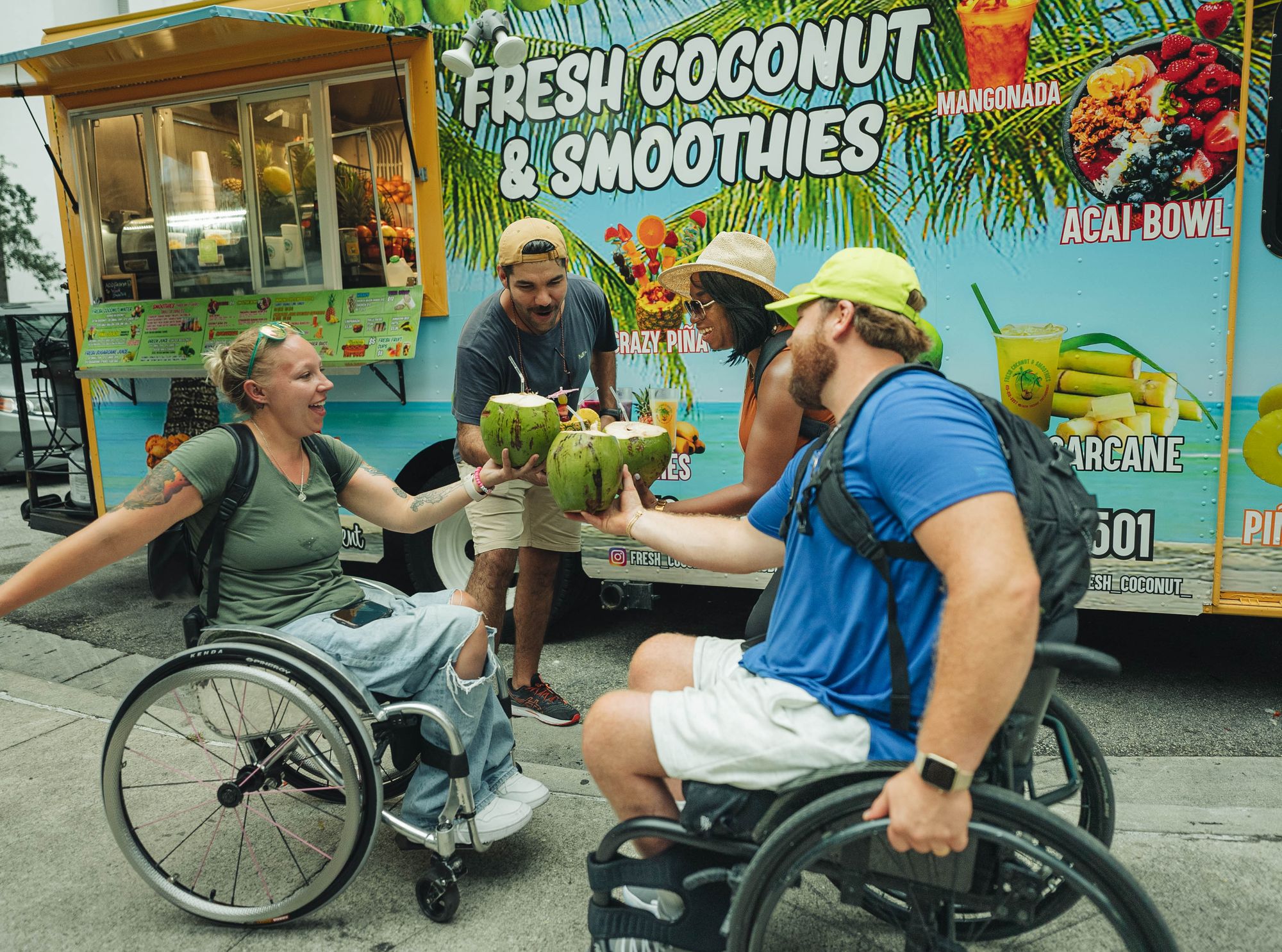 For a comprehensive guide to accessible Fort Lauderdale, check out the article below: