10 Fun and Accessible Things to Do in Mesa, Arizona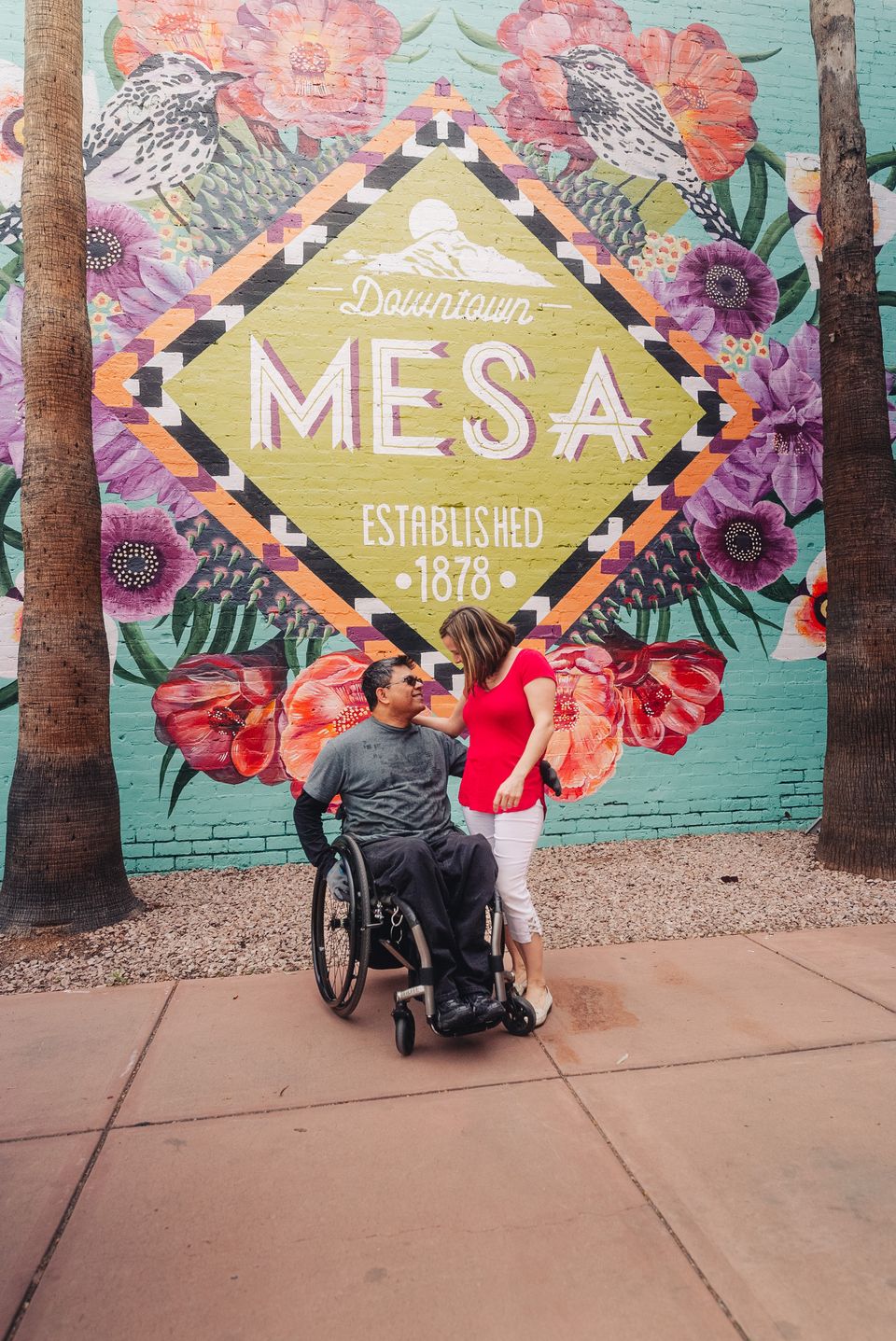 Ready, set, explore! Welcome to Mesa, Arizona—a city known for its wide array of accessible attractions. From fascinating museums and historic sites to beautiful outdoor activities, this vibrant destination offers endless opportunities for accessible exploration.
Join us as we share the top 10 fun and accessible things to do in Mesa, Arizona. You'll never get bored in a fun-filled city like this one.
Enjoy a baseball game at Sloan Park
Mesa is home to two spring training teams, the Chicago Cubs and Oakland A's. Watch batting games and snack on concessions while you enjoy some baseball. Sloan Park is dedicated to providing accessibility for those with limited mobility, as there is accessible seating located within the ballpark. For more information, check out their website.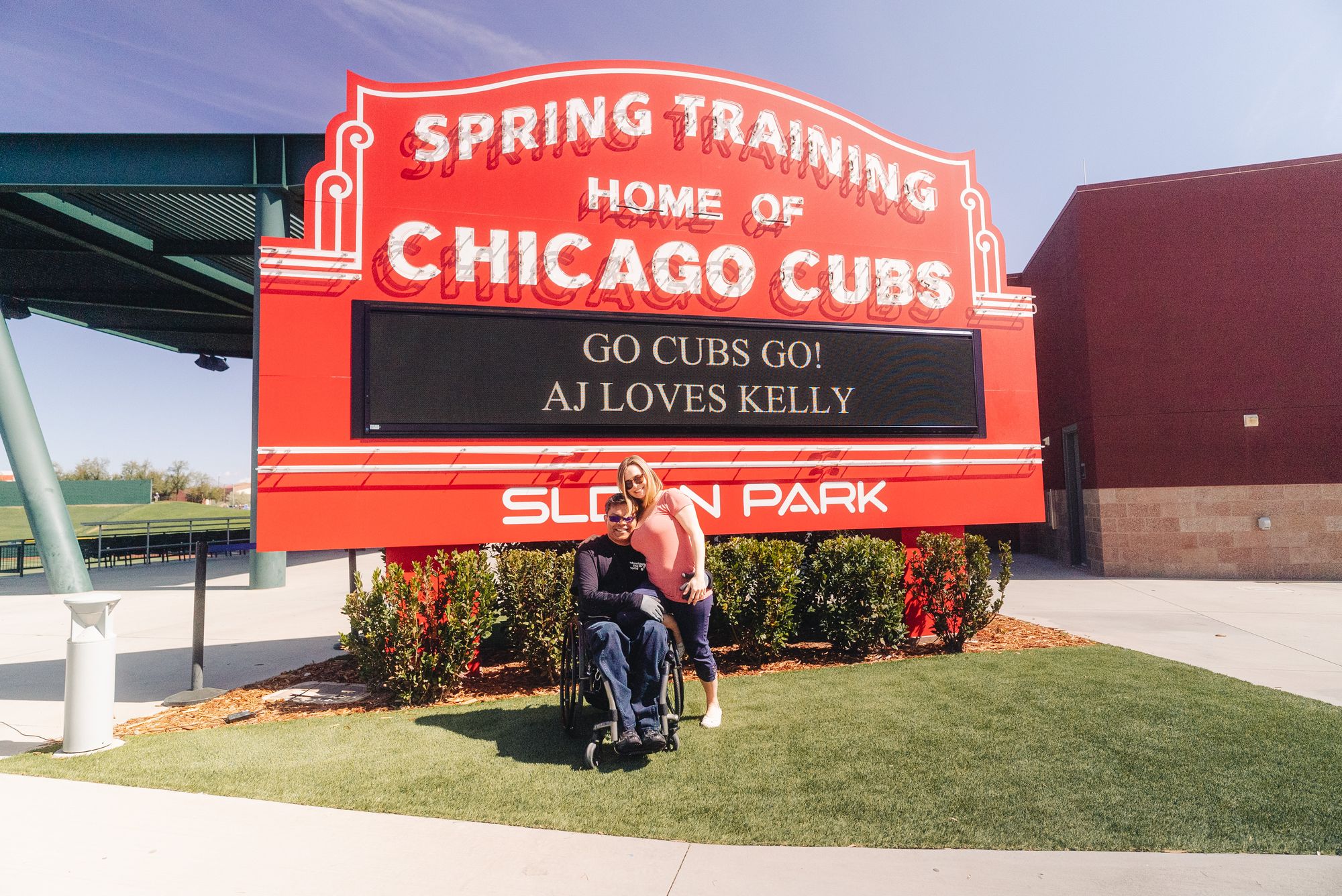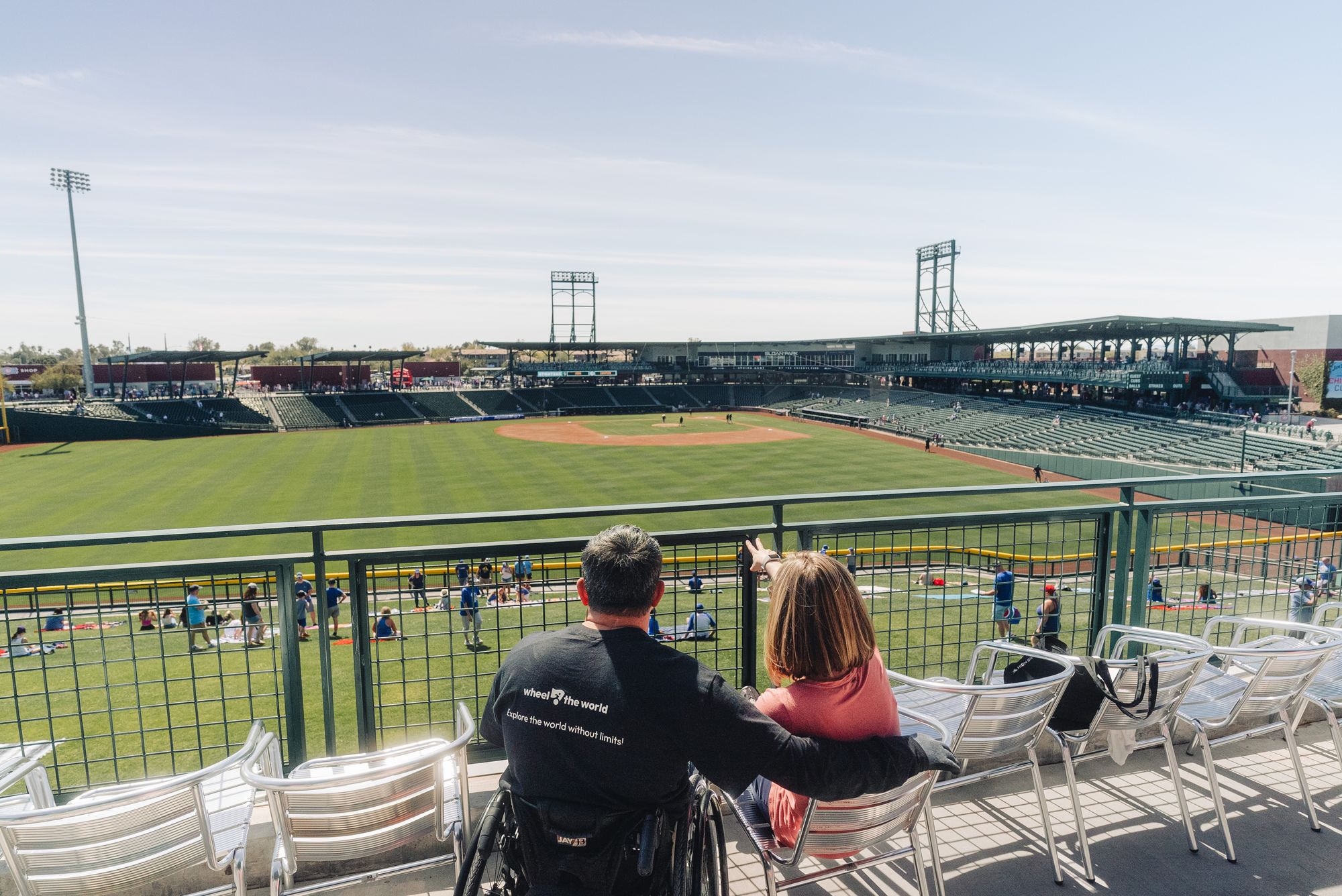 Take a Scenic Cruise on the Dolly Steamboat
The Dolly Steamboat is a scenic boat ride that takes guests on a tour of the beautiful Canyon Lake. The boat is wheelchair accessible, and the crew is very accommodating and friendly. Guests can enjoy stunning views of the lake and the surrounding mountains.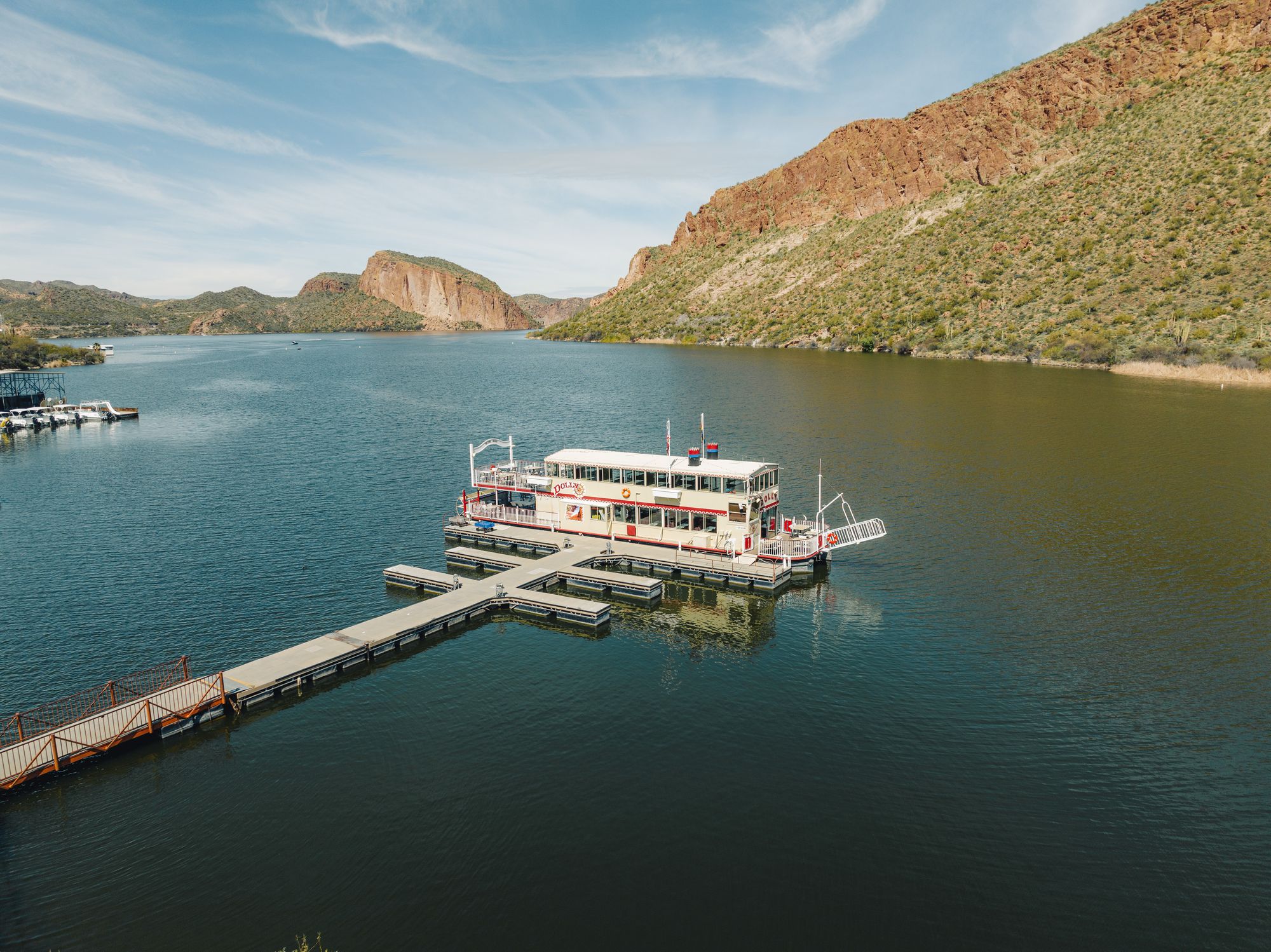 Canyon Lake Scenic Beach
Canyon Lake Scenic Beach is a beautiful spot to enjoy the great outdoors. Visitors can relax at the beach, enjoy the scenic shoreline and red rock cliff views, and have a snack at picnic areas. For an extra fee, you can also rent canoes, kayaks, and water skis for further enjoyment. The beach is wheelchair accessible, with accessible parking spots and restrooms.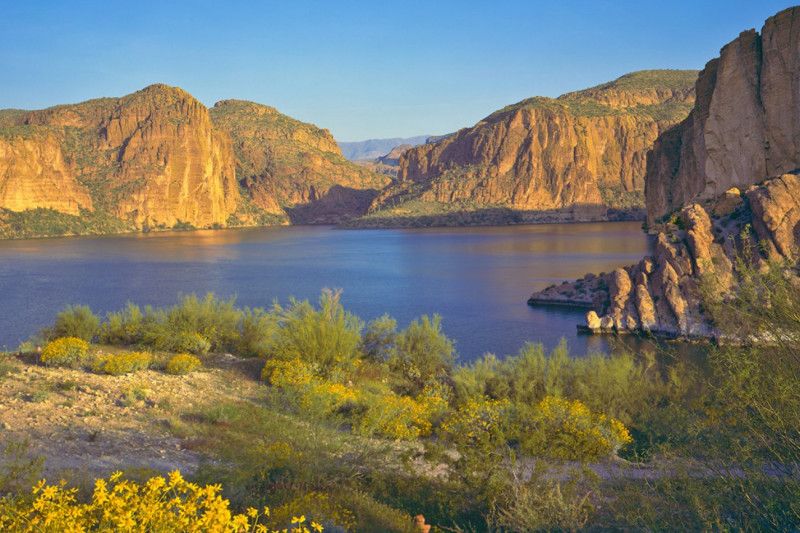 Arizona Commemorative Airforce Museum
The Arizona Commemorative Air Force Museum is a one-of-a-kind Phoenix museum and educational site that teaches about American military aviation history. The site is wheelchair accessible. Floors are smooth, spaces are ample, and accessible restrooms are available.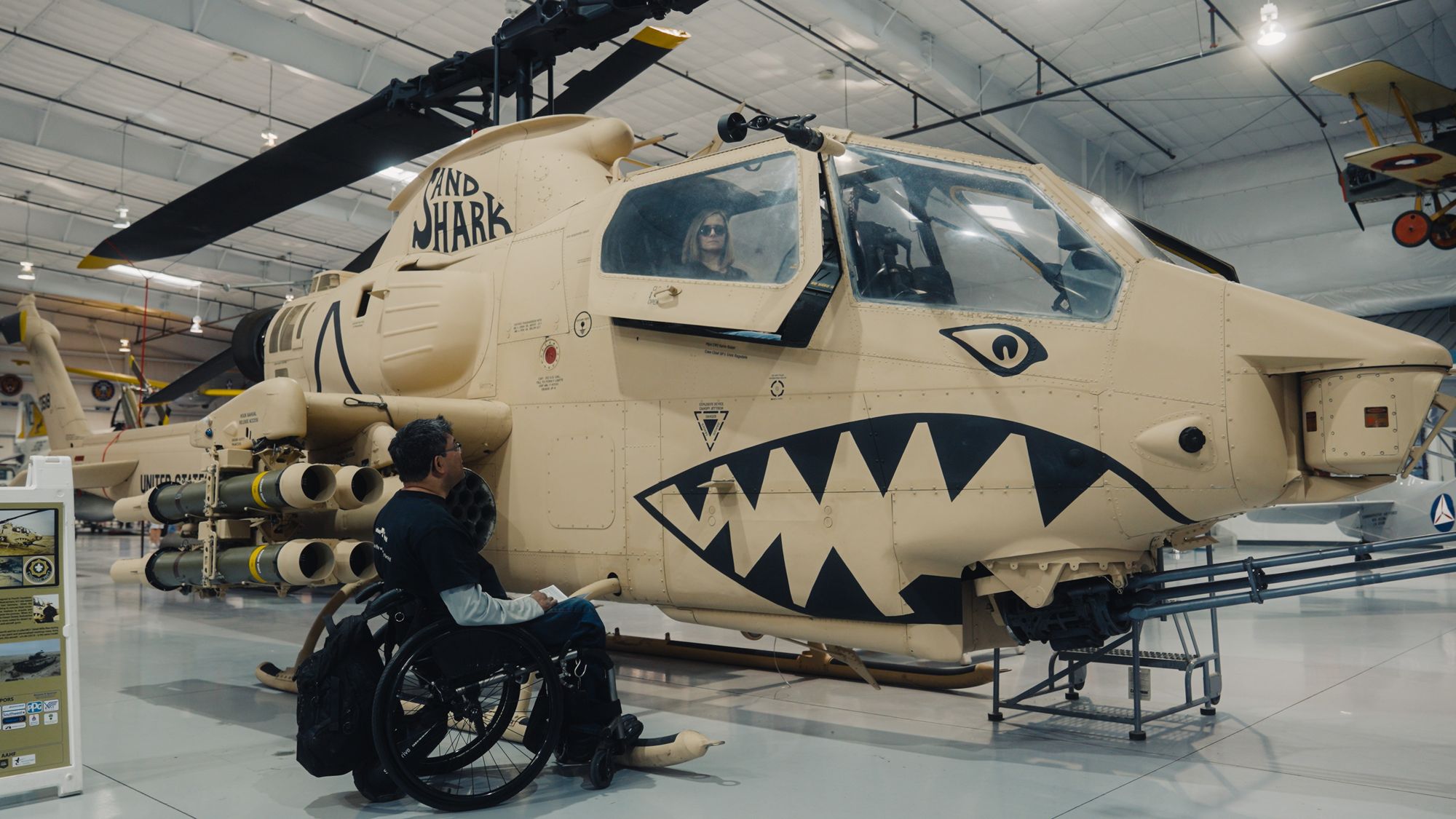 Goldfield Ghost Town
Goldfield Ghost Town is a historical attraction that allows guests to step back in time and experience life in a mining town from the late 1800s. The town is wheelchair accessible, and guests can enjoy exploring the buildings and learning about the town's history.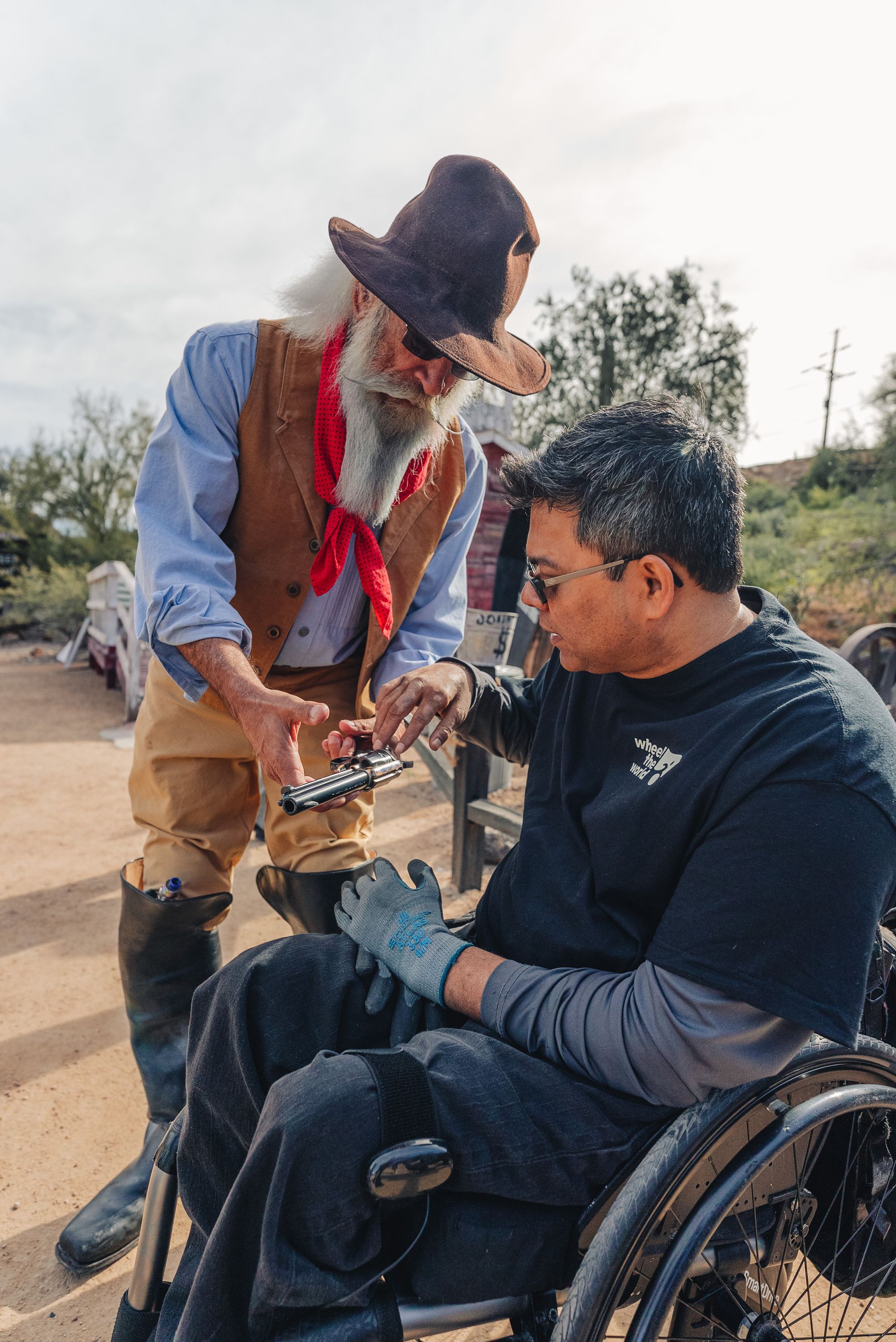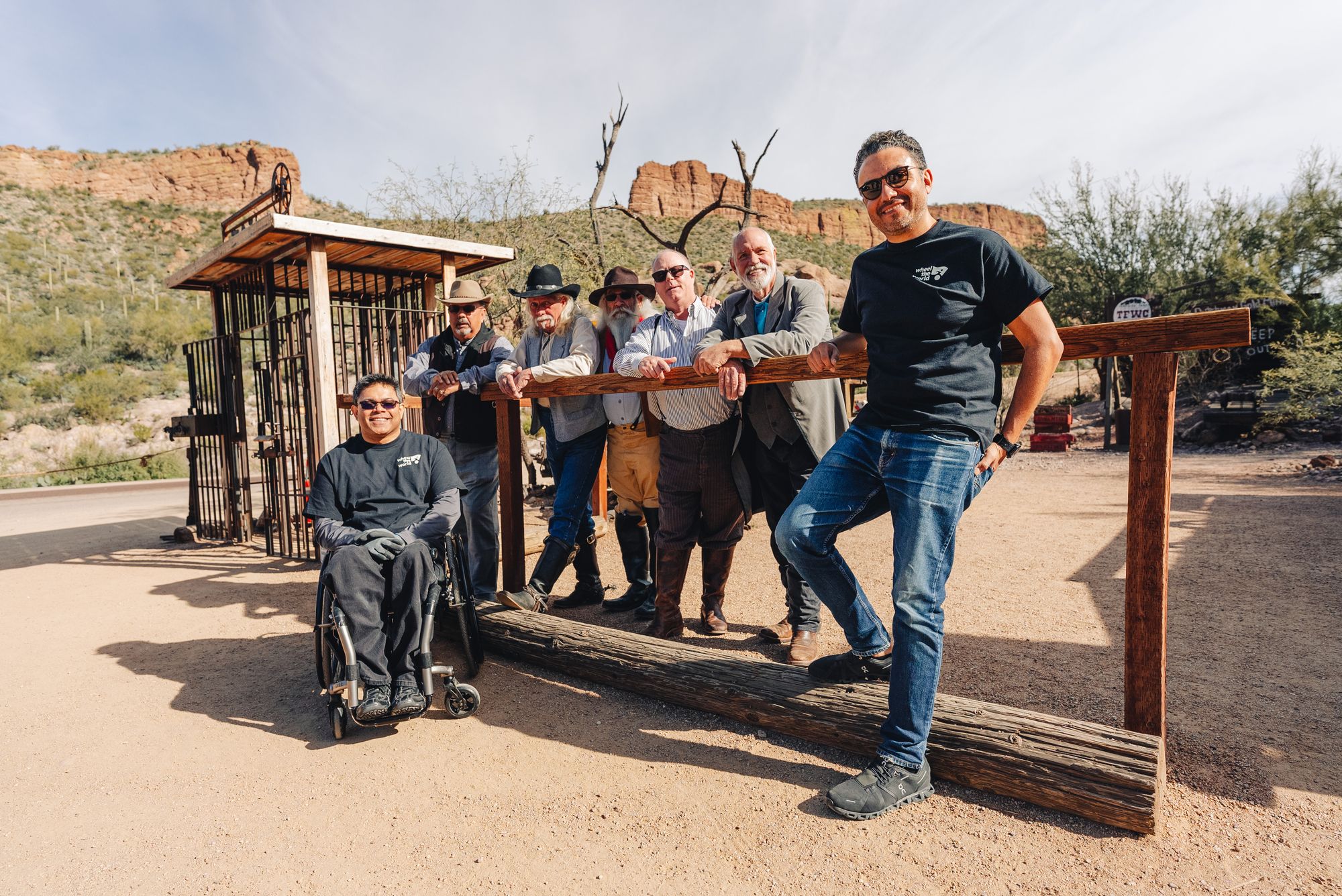 Superstition Mountain - Lost Dutchman Museum
The Superstition Mountain Lost Dutchman Museum is a popular attraction in Apache Junction, Arizona, that showcases the history and culture of the Superstition Mountains and the surrounding area. A commentary of the area and its rich history is provided by an engineer and you can snap photos of the impressive Superstition Mountain and the desert scenery from your open carriage.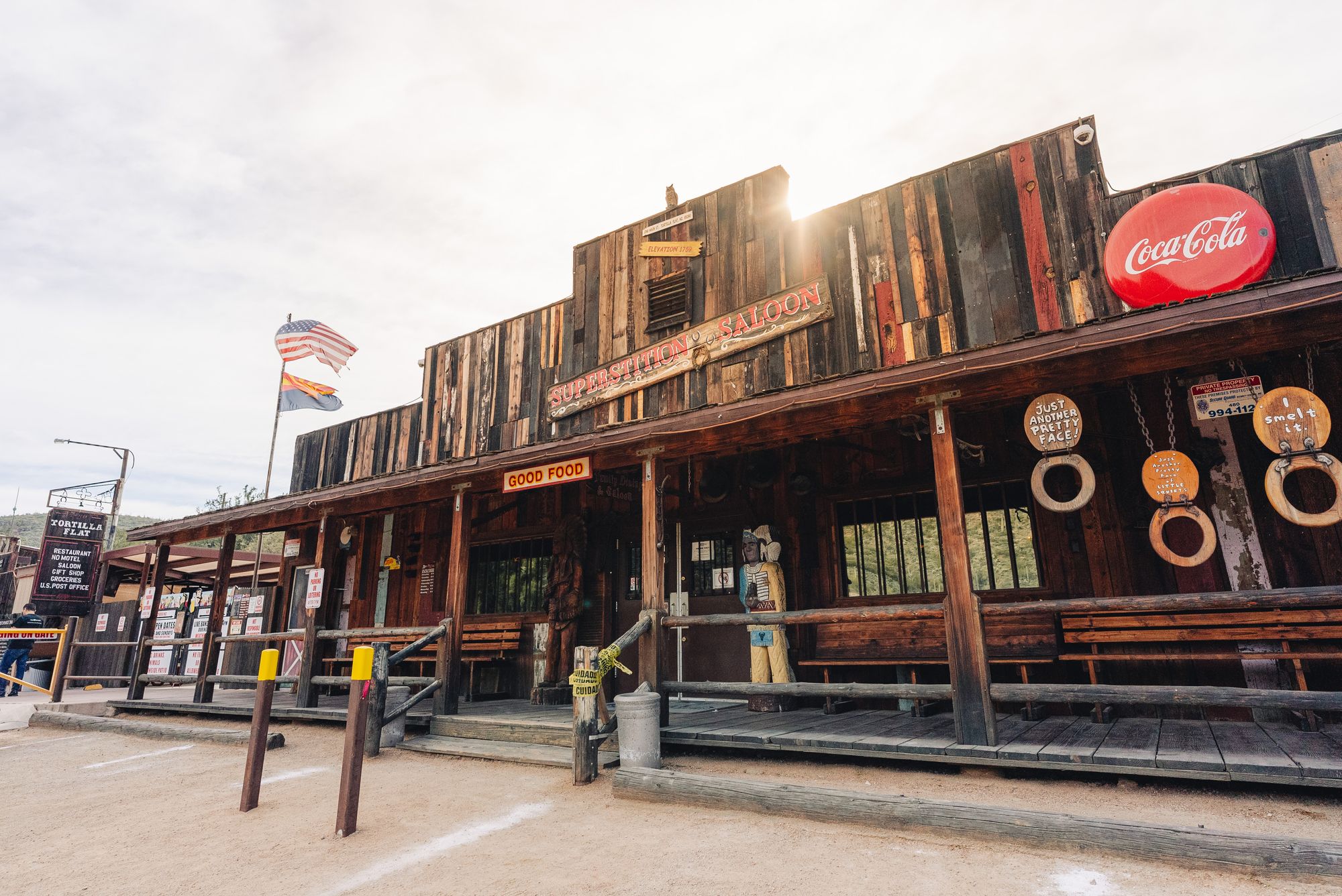 The Autism Geo Tour
The Autism GeoTour in Mesa, Arizona is a fun and educational outdoor activity that allows families with children on the autism spectrum to explore the city's parks and cultural attractions. While the tour is primarily designed for children with autism, it is open to anyone who is interested in learning more about Mesa's history and culture.
The Fresh Foodie Trail Geo Tour
This tour is a fun and interactive way to explore the city's local food and agriculture scene. The tour takes visitors on a self-guided journey through the city's farms, orchards, and local food businesses, providing an opportunity to learn about the food production process and taste some delicious local cuisine.
Mesa Arts Center
Throughout the year, the Mesa Arts Center hosts a sweeping portfolio of acclaimed national touring acts ranging from classical concerts to full Broadway productions, as well as comedy shows, dance productions and inspirational speakers.
Boulder Recreation Site
The Boulder Recreation Area is an excellent and quiet place outside Mesa, Arizona, perfect for picnicking, fishing, and connecting with nature. If picnicking is not your preference, a snack bar and a restaurant are available on-site for a bite.  You can rent a kayak or a paddleboat for an extra price to further enjoy the scenery.
The natural site has accessible paved paths, a step-free public bathroom, a dock accessed by a boardwalk, and picnic areas.

Note: This tour cannot be booked online. Tickets can only be purchased at the box office.
More Museums to check out in Mesa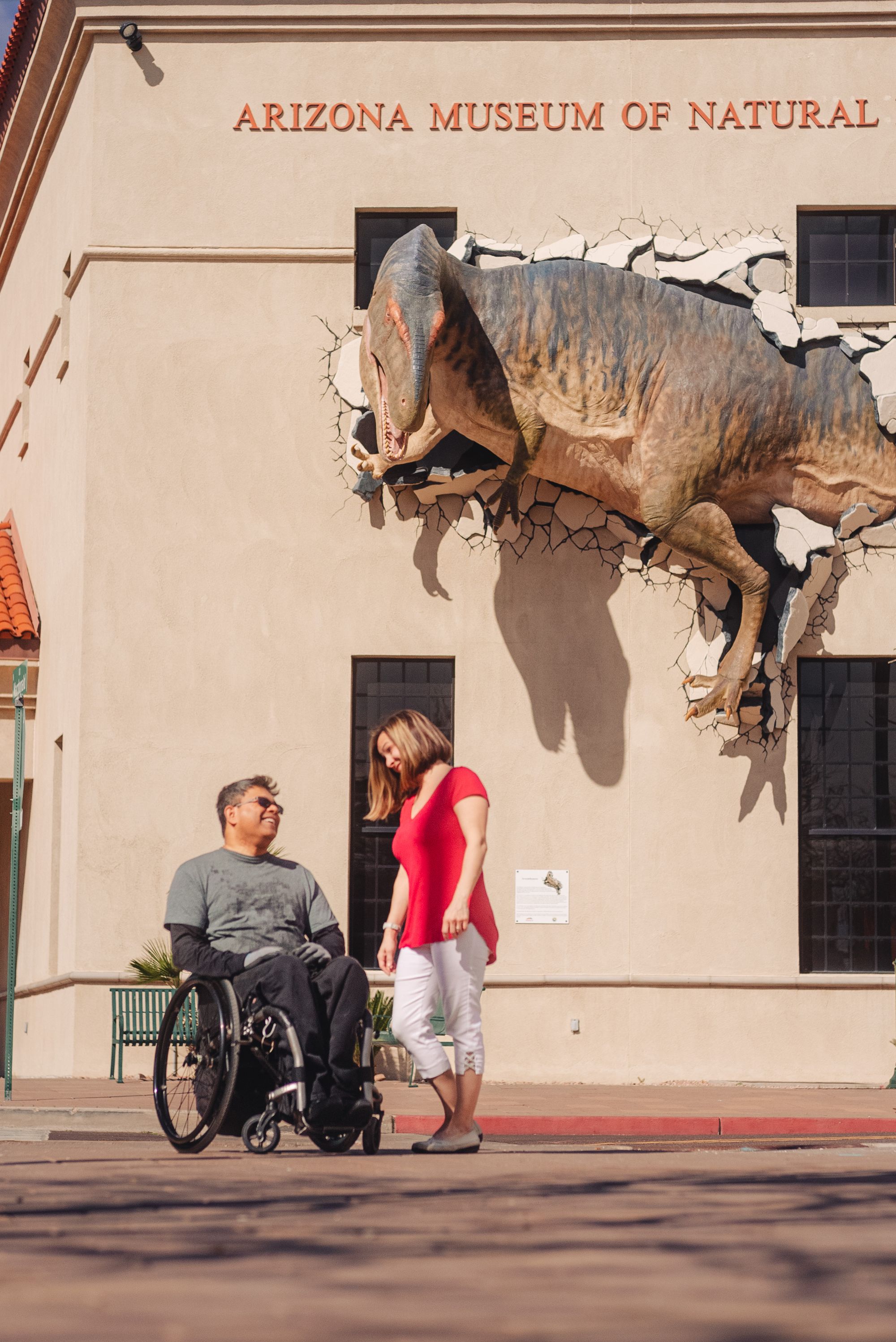 Mesa has a variety of fun and informative museums that guests of all ages can enjoy. Explore the rich history of the Mesa region with a visit to the Mesa Historical Museum, or enjoy hands-on interactive experiences at the i.d.e.a Museum. Additionally, The Arizona Museum of National History is another great option where visitors can go back to the era of dinosaurs.
Mesa, Arizona offers exceptional activities that are wheelchair-friendly and accessible. Whether you're into learning about the rich history in many of the museums, or want an outdoor experience, there is something for everyone.
---
Accessible Accommodation
There are many wheelchair accessible hotel options in Mesa, which we've detailed in the article below.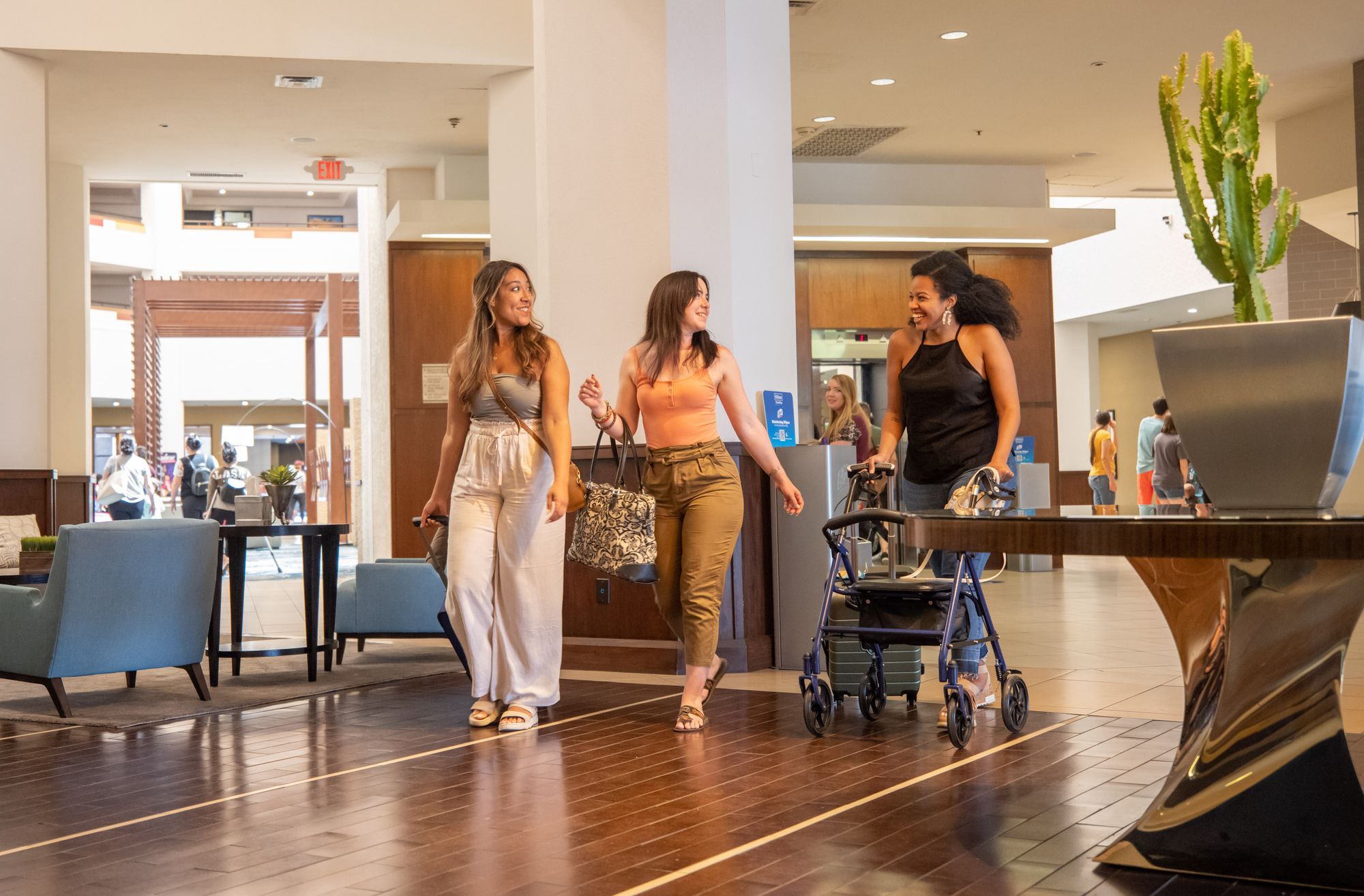 Join our Accessible Travel Facebook Group
A community to discuss accessible travel, share tips, advice, and meet other travelers.