From Challenges to Opportunities: Accessible Travel for All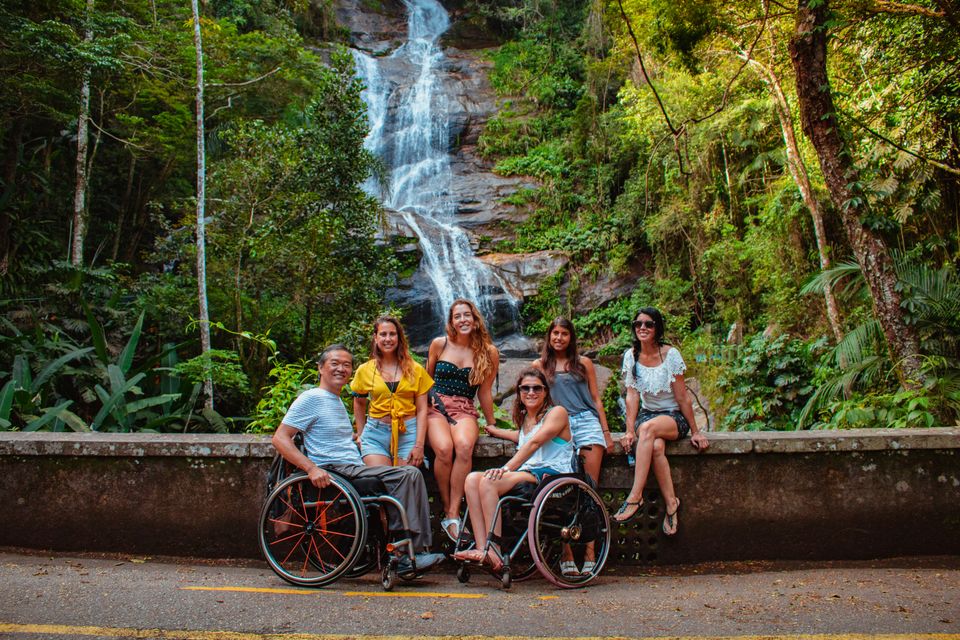 Traveling can be an incredible experience, but for travelers with disabilities and for those in wheelchairs it can present unique challenges that often make it difficult to explore the world. You're not alone. We believe that everyone, regardless of circumstances, should have the same opportunities to travel around the globe and be able to do that without limits - that is our mission.
Common Challenges for Travelers with Disabilities
Will my wheelchair manage to arrive to my destination unscathed?
Will I encounter any issues getting on and off the plane?
Will the flight attendants give me an issue with stowing my manual wheelchair on the plane?
Once I arrive, will I get the accessible hotel room I booked? Or will the room actually be accessible?
Then there's the activity component. You booked an activity in advance, but there are no details on the steps transfer process to do the activity. Plus, there's always a concern if the activity is as accessible as advertised.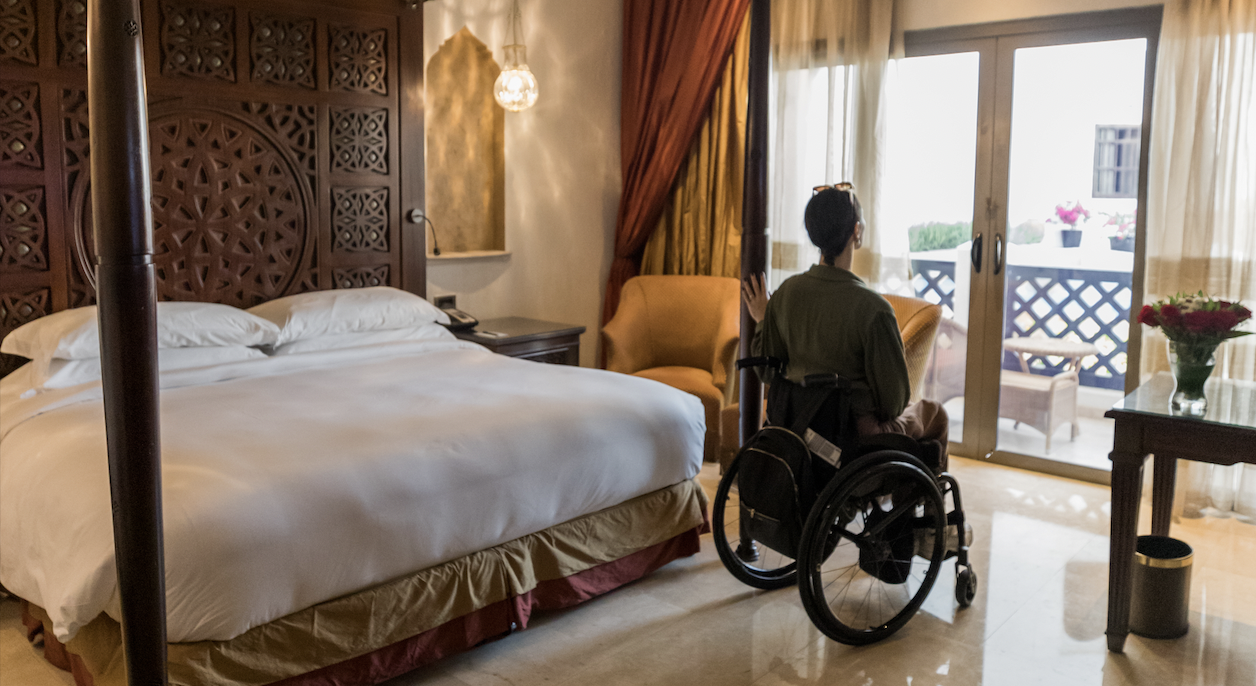 These are probably just a few of the questions you've asked yourself before or during your trip. The fact is that as a wheelchair user, planning an accessible trip of any magnitude IS NOT EASY. There are so many factors to consider, and you have to always be aware of the "what ifs."
We could probably write an encyclopedia on the amount of issues you face when traveling, and air travel can easily have its own dedicated section. For a comprehensive guide on this, check out our 16 Essential Tips When Flying as a Manual Wheelchair User.
Our 'Guaranteed Accessibility' Approach
This is our mission. We work closely with our partners to verify the accessibility information for every hotel, activity, and tour. Every booking comes with guaranteed accessibility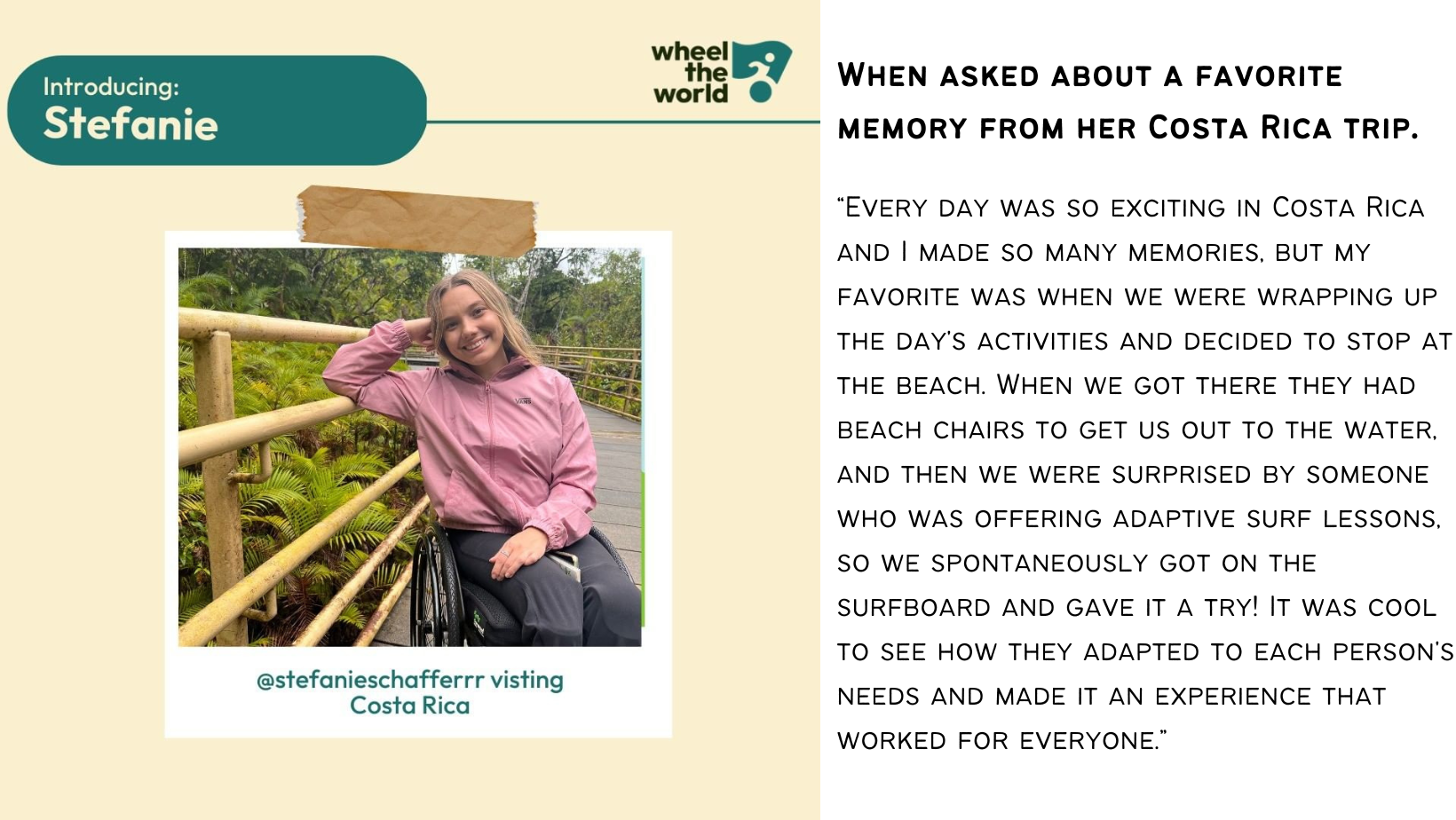 Places to Stay
Finding a place to stay and researching all the accessibility information can be time-consuming and often unreliable. At Wheel the World, we call the hotel for you and ensure that the room you requested is available and that the accessibility information is accurate and up-to-date.
You can personalize your search by filtering hotels based on your specific needs. Whether you require a room with a roll-in shower, specific door dimensions, or want one with a pool lift, you can show accommodations that only fit your specific circumstances.
Things to do
The same guarantee applies when you book activities. From surfing in Hawaii, to a food tour in Barcelona, we ensure that your booked activity has reliable accessibility information so that you can show up with confidence and have the time of your life.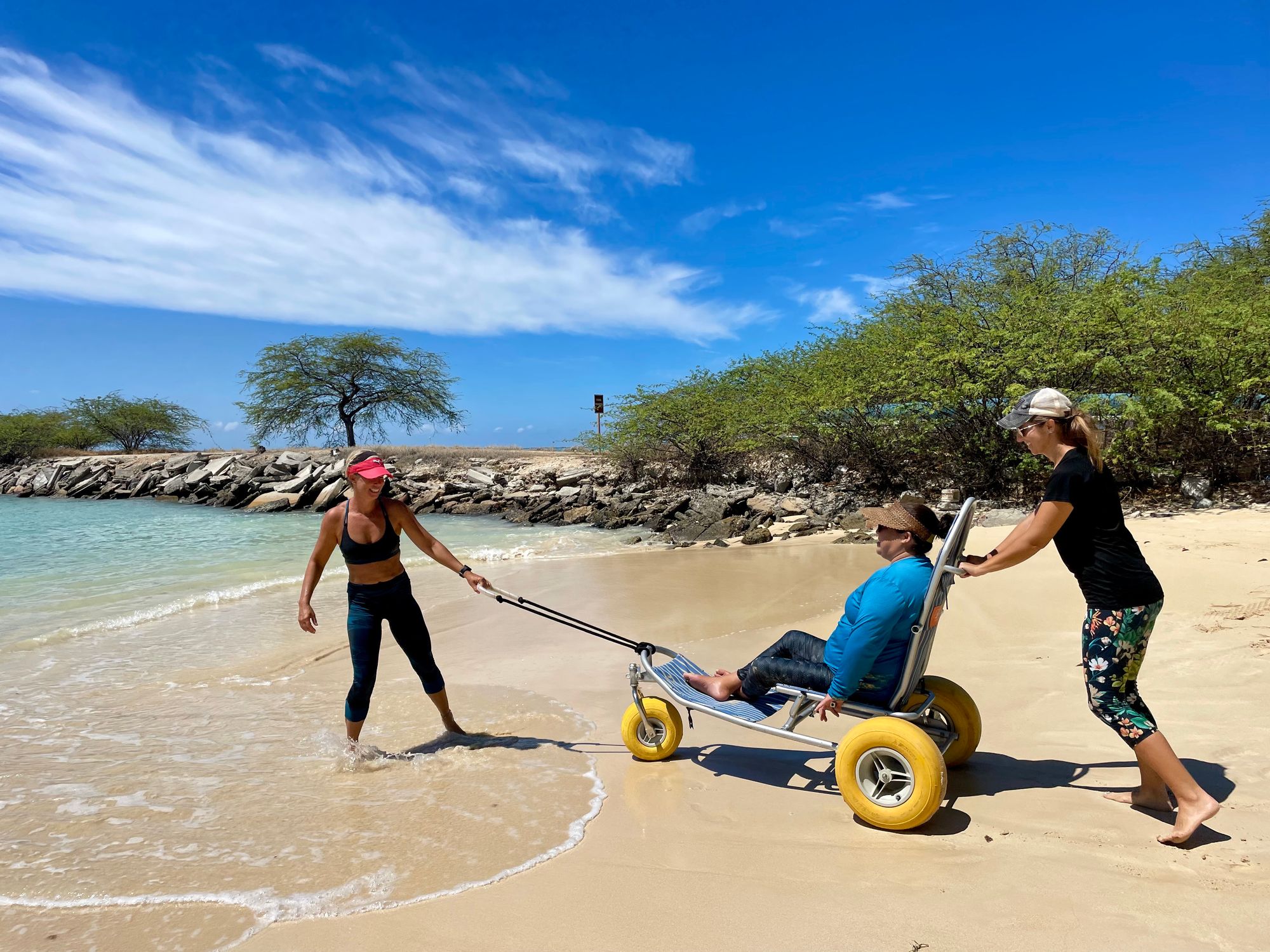 Bundle it and leave it to us
When you book a multi-day trip with Wheel the World, it includes accessible accommodation, activities, tours, and transportation so that you can worry less, and enjoy more. We offer a suggested itinerary based on your destination, but we can curate it depending on your accessible needs, things you want to do, and places you want to see.
You can choose from a variety of accessible destinations around the world, and depending on your preference, you can narrow it down by beach vacations, nature, adventure, and big city.
For easy planning, fill out our quick form for a quote here.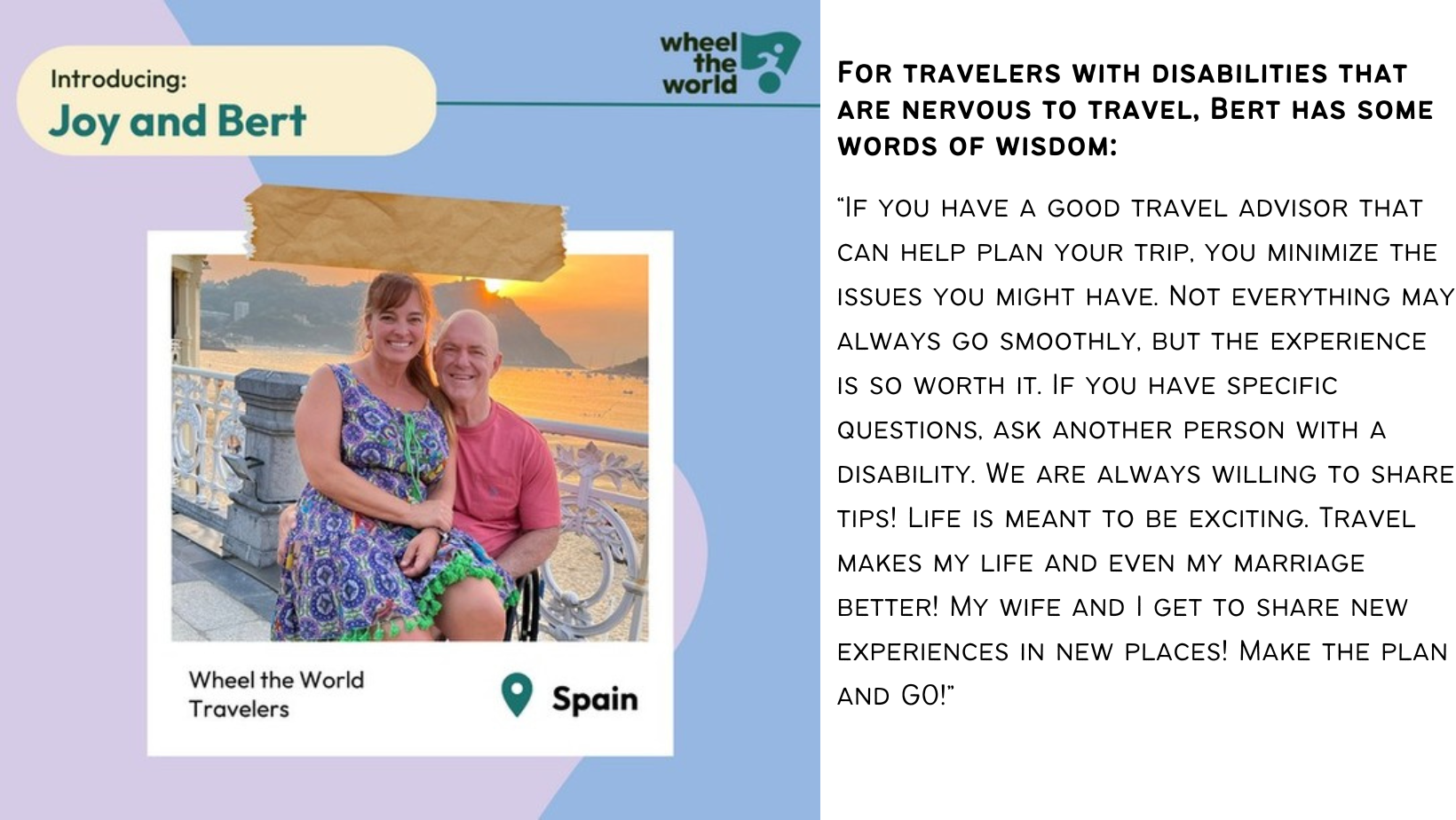 Breaking the Barriers
Don't allow barriers to stop or discourage you. You probably already have a great measure of resilience and it may be safe to say that adapting and adjusting are your strong points. Resilience is one of life's best qualities and allow it to push you through when you face travel anxiety and unknowns.
Remember, barriers are meant to be broken - and we're to help you.