Accessible travel: a real-life experience of a power wheelchair user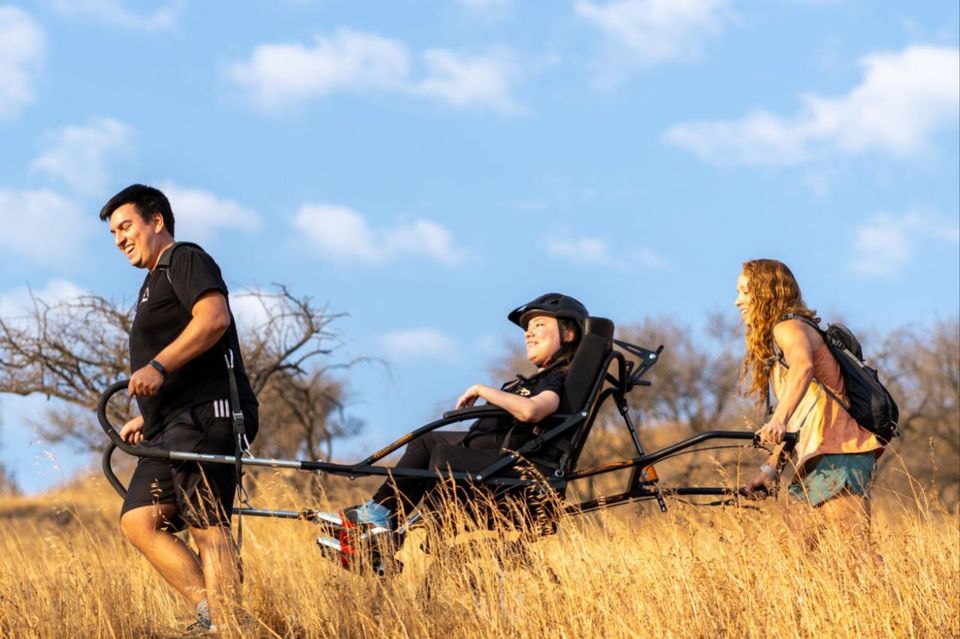 Hi! My name is Valeria Rocha. I'm 34 years old, a Wheel the World Software Engineer, and a power wheelchair user. I have Spinal Muscular Atrophy type II (SMA), a degenerative genetic condition that has accompanied me throughout my life, weakening my muscles… but not my desire to live fully and travel the world!

As a child, I would have loved to find stories on the internet of people with disabilities who, without taking a single step, could have traveled the world in their wheelchairs. This story is for that person who is dreaming of accessible travel or thinking that there are no exciting activities to do when you are a wheelchair user.
A little about myself
My disability has made me live experiences from a different perspective but has not been an impediment for me to develop myself personally and professionally. I studied computer engineering and was able to combine it with my passion, accessible travel! After working for 4 years at a travel agency, in 2022, the Wheel the World team contacted me to join as a Software Engineer. Of course, I said yes! I was already familiar with their work and saved the trips I wanted to do with them on my wishlist. That's how I started working in the technology team. For me, this professional step meant an exciting opportunity to participate in the development of a product that allows people with disabilities, their families, and friends to live experiences while also providing my perspective as a wheelchair user.
However, although I have been able to develop myself professionally, I still feel some barriers in my life that seem hard to surpass. I love traveling and everything it implies, but I have always thought there were countless activities and places I couldn't do or visit because I use a power wheelchair. And even though I work at a company like Wheel the World, this perspective remained unchanged until I traveled to Chile to meet part of the team earlier this year. On this trip, I was able to have two new-to-me experiences: trekking and cycling.
New-to-me experiences: My first time trekking and cycling as a power wheelchair user!
I thought that trekking and wheelchair users were two incompatible terms. But, upon arrival to Santiago, the Wheel the World and Columbia teams organized a trekking activity in Parque Chamisero, using the all-terrain Joëlette wheelchair. I had dreamed of connecting with nature through trekking for so many years… and it finally happened!
This experience and the team that accompanied me allowed me to explore challenging terrains I couldn't have reached with my regular power wheelchair. Being in the middle of nature, reaching places that I thought I would never be able to see, is truly an indescribable feeling.
Sometimes I have a hard time feeling comfortable with activities that involve getting out of my wheelchair. But without a doubt, if there was an activity that I would not have hesitated for even 2 seconds, it was trekking. And I do not regret doing it.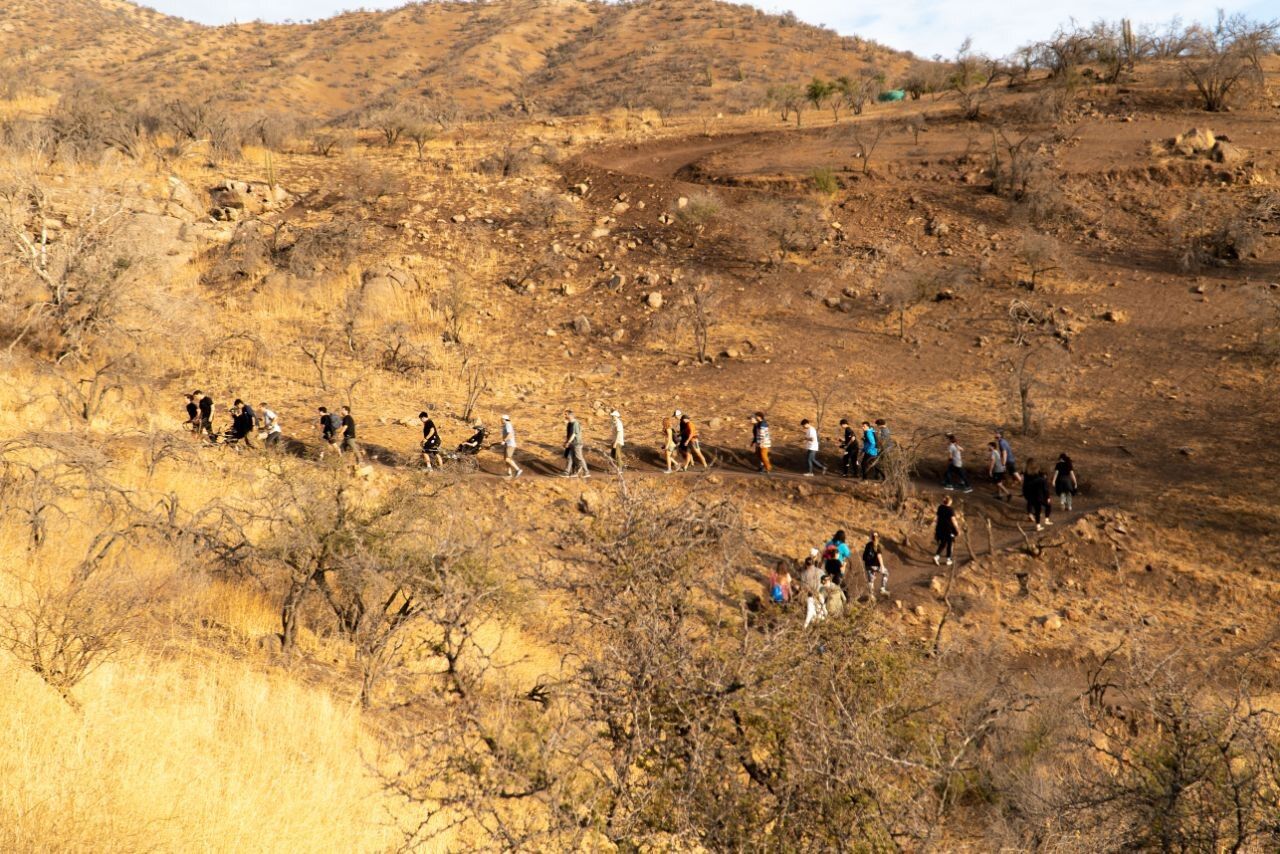 Another experience was being able to explore the city of Santiago, Chile, by bicycle!
I always assumed I would only be a spectator in these types of activities. The first thing that crossed my mind when I saw the bicycle was, "I don't have enough strength to stay seated on a bicycle. Enjoy it yourselves. There's no way I can do that."
But once again, Wheel the World showed me that it is possible to create accessible experiences for everyone to enjoy. I'm so glad I could participate in this experience. The team made me realize that if I could already trek, I could not leave Santiago, missing the opportunity to cycle for the first time in my life! I did it, and it was fantastic.
The bicycle I used was a tandem, equipped with more than one seat and more than one set of pedals, allowing it to be propelled by the pedaling of more than one person. As I didn't have much stability due to my disability, the team made sure to secure me with belts to ensure my comfort during the activity.
I recommend that everyone experience the feeling of the wind on their face while riding a bicycle at least once in their life. It was also an activity that required me to step out of my comfort zone and my wheelchair. I enjoyed it so much that I'm planning to buy an adapted bicycle.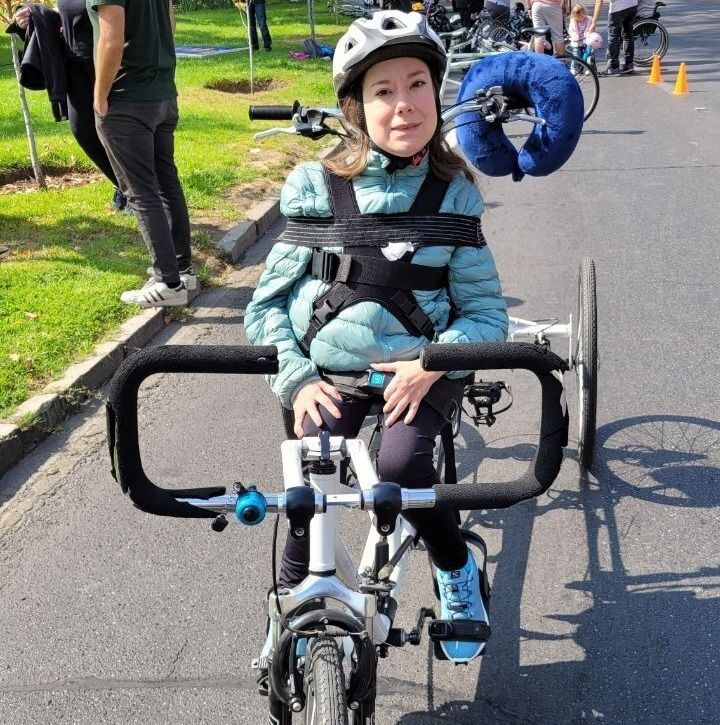 How to plan a trip as a power wheelchair user
When planning a trip, all of us can feel the excitement of discovering new places, learning about other cultures, trying exciting new culinary scenes, and having countless memorable experiences. But, when you have a disability, maybe the first feeling that comes up is the worry about finding a room that's actually accessible and suits your needs. Society may not measure it, but as people with disabilities, we have to worry about basic things like "Will I be able to take a shower during my trip?". Then, we're thinking about having a smooth flight, finding transportation that works for us, and wondering if we can just live the experiences we want without major obstacles.
Something that has been very useful for me is relying on communities of travelers with disabilities and exchanging tips to take care of the wheelchair as much as possible. I invite you to Wheel the World Facebook group, which is steadily building a community of people with disabilities who want to travel! The more we travel, the more experience we will have to make this community continue to grow.
Another essential aspect of having a disability and traveling is the support of our loved ones. I wouldn't have been able to travel to so many places without the help of my family, partner, friends, and assistants, who lend me the strength, tools, and support to move around every day as independently as possible. And don't get me wrong: I also have an active role in planning our trips and organizing excursions and transfers. And my partner handles the heavy lifting—my suitcases!
Let's talk about the hard part: airports and flights
If I had to talk about an obstacle that I haven't been able to overcome or that I find stressful, it would be airports—not knowing if my wheelchair will arrive undamaged, for example, or not being allowed to board or disembark from the plane with my own wheelchair. It makes me wonder why we have to leave our custom wheelchairs adapted to our needs. It's like asking passengers to get off the plane and retrieve their shoes from the baggage carousel. Or give them size 46 shoes when they wear size 37.
The most challenging part of the flight was parting with my own wheelchair and not knowing what would happen to it until reaching the destination. But, with each trip, I have learned some tips that serve me to care for my wheelchair when flying as a power wheelchair user. Check out our blog post, 10 essential tips when flying as a power wheelchair user, for my best tips!
Despite these obstacles, I'm convinced it's necessary that we don't confine ourselves to our homes, trying to avoid them. We must use these services to make their flaws visible until the day comes when flying ceases to be a nightmare.
The importance of accessible transportation
One of the fundamental aspects that make me decide on a travel destination is transportation. In my case, I prefer to be able to travel in my wheelchair without having to transfer, as I require assistance for this (plus, I hate having my clothes all messy!). I have traveled to destinations my partner and I wanted to visit, but they didn't have accessible transportation. Having a 220 lbs wheelchair, lifting it during every trip is not healthy.
When I traveled to Chile with Wheel the World, they took care of managing transportation for all the excursions. It was the first time I could experience what it was like to travel without stressing about whether I could get to the hotel from the airport or miss out on the excursions due to a lack of accessible transportation.
What about the hotel?
In regards to accommodation, my accessibility needs include a roll-in shower. Although many hotels have this amenity, the information available about accessibility is often unclear, non-existent, or incorrect. We used wheeltheworld.com to choose a hotel with this feature, and it was a success! I arrived at the hotel with the correct room that was suitable for me. I know It might sound biased to recommend the product I work for, but I had to test it from the user's point of view!
Now, let's remember that not every person with a disability needs a roll-in shower. In fact, I'm convinced that discussing disability does not mean boxing everyone into the same category but instead embracing diversity. Each person's needs may be entirely different from another, even if they share the same condition. This is why it is important to have detailed information available so that each individual can choose what best suits them.
The most significant obstacles I have had to overcome are those posed by people who don't understand that the disabling factor is the environment and that by introducing accessibility into whatever we do, we will enable more people to use our products or services.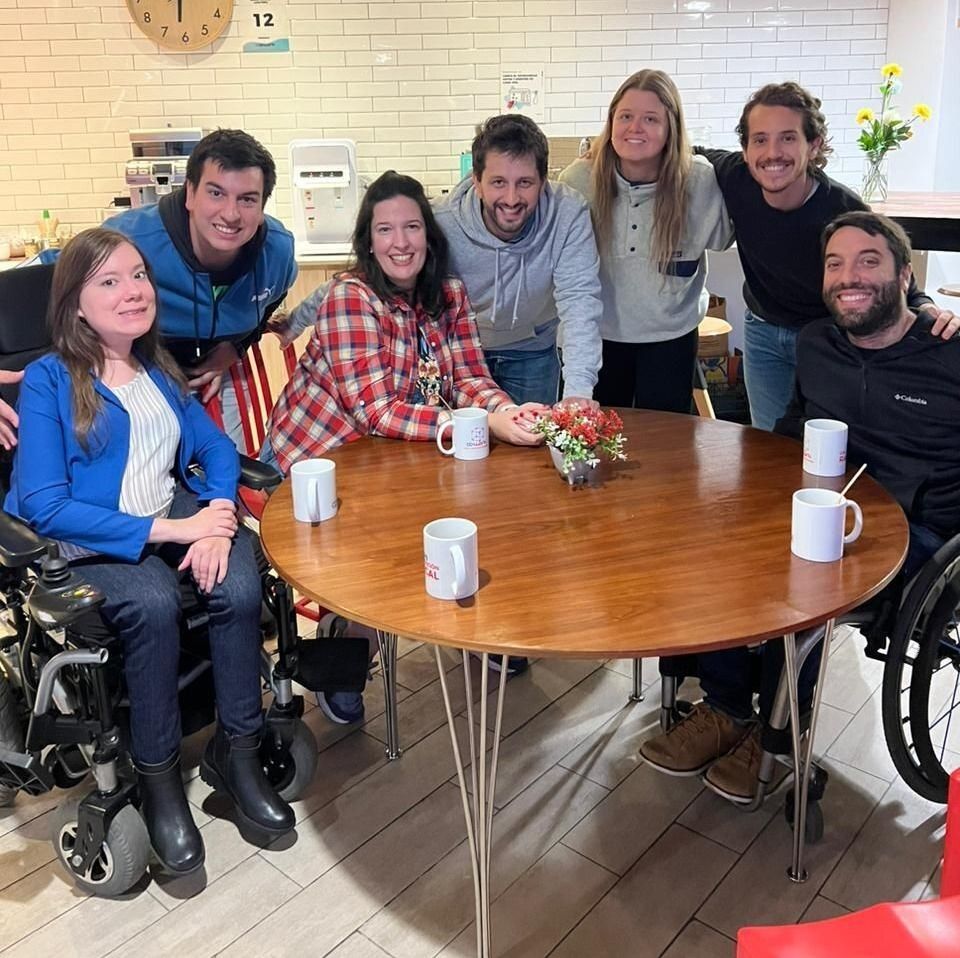 Travel has taught me that we must also break our own fears and encourage ourselves to experience them. A diagnosis does not have to condition you. Only we know our limits, what things we can do, and which ones we cannot. But it is helpful to ask ourselves, "Can I really not do this activity, or have I not done it because I wasn't given the opportunity to try?" You can take the first step, enter Wheel the World website, and find information about the destination you dream of visiting.
At Wheel the World, we want people not to miss out on experiencing the world but to be able to do so with the necessary adaptations. We have a lot of things to keep improving, building, and learning from our travelers. I hope we can continue working alongside the community of travelers for accessible tourism and that more and more people can have that experience which, like me, they thought they couldn't achieve.
---
Join Our Accessible Travel Community
A community of over 5,000 travelers to discuss accessible travel, share tips, ask advice, and meet other travelers.