My Experience with Wheelchair Accessible Cruises
I have been cruising for more than forty years, the last eleven working as a guest speaker on Celebrity, P&O, Princess Cruises, Cunard, Cruise and Maritime, Fred Olsen and Royal Caribbean. Twenty-five years ago I was diagnosed with multiple sclerosis, after which I began to notice the lack of information available for people with limited mobility; places I had visited previously presented obstacles that I hadn't encountered before. One area I noticed obstacles was finding wheelchair accessible cruises.
Information: A Common Problem in the Travel Industry
Information on accessibility is hard to find and the internet is filled with dead sites – with no one policing the web pages, you can source information only to find it is out-of-date and has been for some time. For example, one woman planned a dream trip to Venice as a surprise for her husband who is a permanent wheelchair user. She set off, husband in tow, thinking she had planned the perfect trip. Sadly, when they arrived, she found several bridge lifts had been disabled two years earlier, leaving the couple unable to access the city's key areas.
As much as I love traveling across the sea, information about wheelchair accessible cruises is scarce. A lack of destination information has been a constant annoyance, with ships never telling you exactly where in the city you will be docking until the night before or whether the port is accessible; P&O don't even advertise the docking times, making it impossible to pre-plan a day ashore.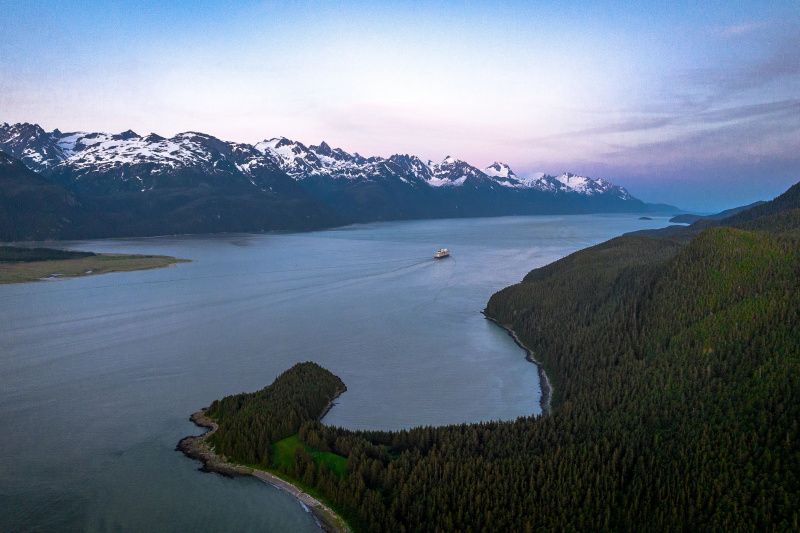 An Example
I emailed Princess Cruises' special services with questions relating to the accessibility of their island, Princess Cay, as the only information on the internet was that it had "ramps for easy access." An automated email promised me a reply within ten business days, but when I finally received a response, it was sketchy at best. Their main concern was that I knew their rules governing tender use for disabled passengers and they attached a medical questionnaire. The bottom of the email informed me "we can supply the information requested; however, we are unable to advise if you will be able to ride the water shuttle." I asked a simple question and never got the information requested.
One of the dozens of challenging but common ports is Copenhagen's Langelinie quay, one of three cruise terminals servicing the city. It is fabulously placed for tourists, with many key sights reachable by foot, including The Little Mermaid statue. A hop-on-hop-off bus stops across the road from the port exit, as do the cruise lines' shuttle buses, tour excursion coaches and taxis. But, it is an incredibly busy street, running more than half a mile. Upon exiting the cruise berth's wire-fenced compound you are forced to cross the street as only one side has a pathway. The problem is that there isn't one dropped curb along the entire stretch of road, despite cruise companies complaining to the port authorities for the past few years. If you are traveling in a manual chair, it isn't too difficult if you are being pushed, as the chair can simply be tilted to mount the pavement, but electric wheelchairs and scooters don't have that option. The result is often defiant tourists braving the two-way traffic and dodging the port delivery trucks, fuel tankers and tour buses that use the road – it is incredibly dangerous and an accident waiting to happen.
Halfway down the pier's street, beneath the stone arches of Langelinie's old harbour-front warehouses, lies a great outlet shopping arcade accessible via eight steel-framed steps. The wheelchair lifts broke several years ago and remain broken. Ignorance isn't bliss, it is unacceptable.
I have searched high and low for a website that could offer up this kind of information but to no avail; instead, the average tourist is left none the wiser. I believe information is power: the power to be able to control our choices and know what we are going to come up against when we drop anchor in a desirable location.
Everyone experiences different degrees of mobility. For those that can manage a few steps, there is a good and varied choice of accessible tour options, but for those that are permanent wheelchair users, choices can be more limited. Having trawled through thousands of websites and articles and interviewed countless company representatives within the travel sector, I've found there are those that are willing to go that extra mile to make cruising more accessible, you just have to know where to look.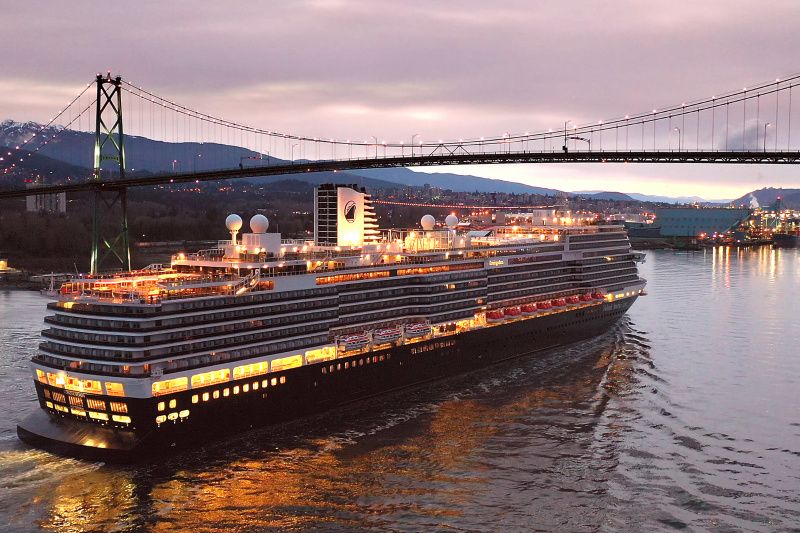 Writing a Solution for Wheelchair Accessible Cruises
I decided to address all of these issues with a series of cruise books dedicated to disabled people who want to cruise on their own terms. A market first, 'The Autonomous Cruiser:  The Complete Guide To Cruising For and With Disabled Travellers', took a number of years to write and then spent the last two years sitting at my publisher because with the advent of the pandemic there was no point in releasing a book on cruising when ships were not sailing. It then had to have a rewrite after Brexit and then again with the onset of Covid. At one point I felt it just wasn't destined to be published at all and frustration levels were at an all-time high. So you can imagine how elated I felt when a date was finally set that would see the first in the series see the light of day.  This is a subject I am deeply passionate about and I hope will help everyone enjoy sea travel. A general how- to on cruising is aimed at giving people the power to take control, make their own choices and organize the perfect seafaring holiday, getting the best out of both the ship and its destinations. The books that will follow are dedicated port guides and will offer an in-depth look at what each location offers in terms of accessibility, addressing issues like whether the port is easy to disembark at, what facilities are at the terminal and what the destination offers its disabled guests. It will give everyone the ability to get the most out of each destination and not waste precious time in working out what to do or how to do it.
Living with a disability presents a lot of obstacles, but wheelchair accessible cruises don't have to be one of them. Bon voyage.
The Autonomous Cruiser is out in paperback and eBook on 8th March 2022, you can purchase it here.
---
Written by Michele Monro - the daughter of singer Matt Monro. She is a special interest speaker for cruise lines including Celebrity, P&O, Princess Cruises, Cunard, Cruise and Maritime, Fred. Olsen and Royal Caribbean. In addition to her book, The Autonomous Cruiser, she is working on a series of port guides for travelers with disabilities. When she isn't cruising, Michele is based in Shropshire, England.
Wheelchair Accessible Cruise
Alaska's Inside Passage
Learn More