My Top Tips for Planning Your Next Accessible Trip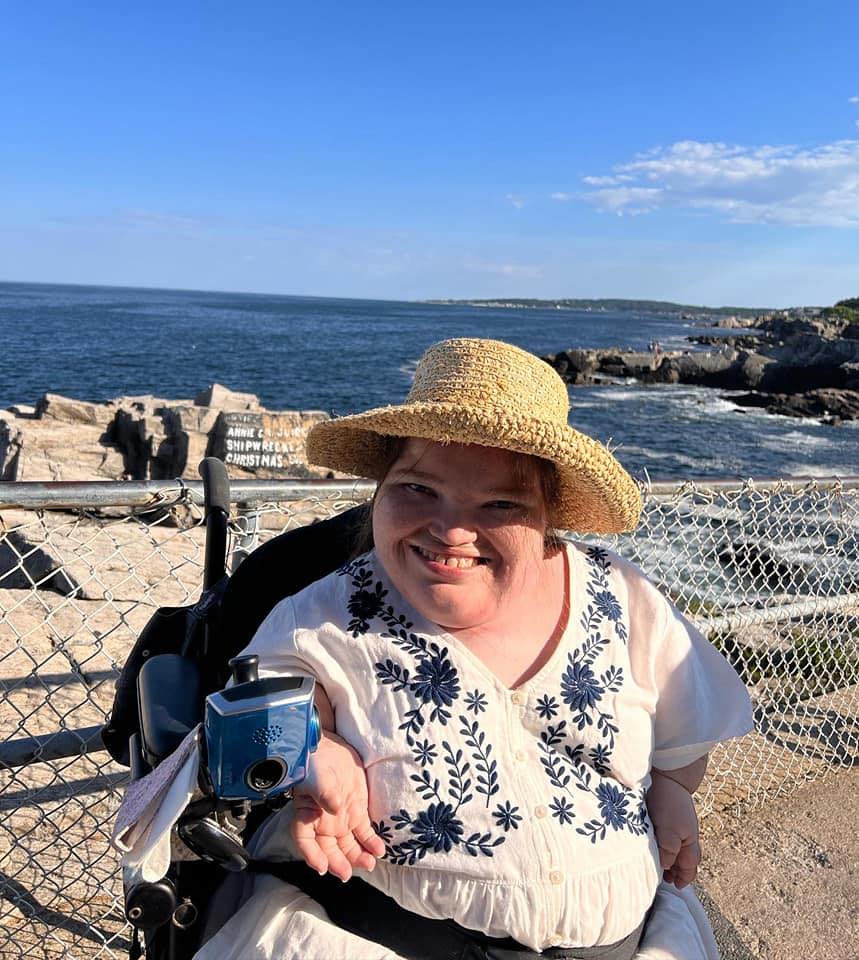 This article was submitted by Catherine Sokol, Wheel the World Blog Contributor.
As someone who uses a wheelchair full time, planning anything accessible can be a challenge; let alone a multi-day trip. I thought I would share how I planned our summer vacation to be wheelchair and budget friendly.
My parents and I are traveling together by car. Since we're driving, I can bring my power chair and my pushchair. If we were flying I would only bring the pushchair, we all know how airlines are! Here are a few tips to consider while planning your next trip.
Tips for Your Next Accessible Trip
Set a budget
Since the 3 of us are working, we're able to split costs 3 ways.  We came up with a budget of $5k for everything. Traveling domestically instead of internationally would allow us to maximize our budget. After discussing where we should go, we agreed to take a road trip from Boston to Maine. The next thing we needed to decide was how long we should visit. Although our original plans were cancelled, we settled on a date that coincided with our original time off requests for work.
Book lodging
We were disappointed with the lack of accurate accessibility information on Airbnb so we decided to use hotels. As cute as boutique hotels can be I felt safer looking for chain hotels to ensure they had a standard for accessibility. Once I found a hotel I wanted I went to the hotel's actual website to book it so I could verify the room was an accessible one.
I find that Marriott hotels have good accessibility options and let you specify whether you want a mobility or hearing accessible room. I was very impressed by this.
If this process seems daunting, Wheel the World is a fabulous resource to use for booking hotels. Not only do they provide full accessibility details, they guarantee accessibility so you'll get your money back if you don't get the room you booked.
If you're traveling on a budget, I recommend staying on the outskirts of the city you're visiting to save money.
Choose activities
Now that we secured accommodations, it was time to choose activities. My family and I enjoy experiencing destinations like a local. We're huge fans of self-guided walking tours and wandering. We also love history and eating at great restaurants. We tend to do things at our own pace and like to have the flexibility to change our itinerary.
For our time in Boston, we knew we wanted to walk part of the Freedom Trail and do a food tour to experience the area. Aside from various websites,  you can find lots of accessible activities to choose from at Wheel the World. While visiting Maine, we chose not to book anything specific, but decided on simply enjoying our time while there. I hope you found some of these tips helpful and even found a few new resources!
I also recommend keeping a Google doc with important travel information, like hotel confirmation numbers, activity confirmations, etc. This will ensure you always have access to them and have everything in one spot. For reference, don't forget to follow these steps to build a great vacation plan:
Set a budget
Identify where you want to go and for how long
Determine how you will get there
Book lodging
Research the must-do's in the city you're traveling to
Book tickets in advance
Find Accessible Hotels and Activities for Your Next Trip