Tips for Traveling with a Portable Shower Chair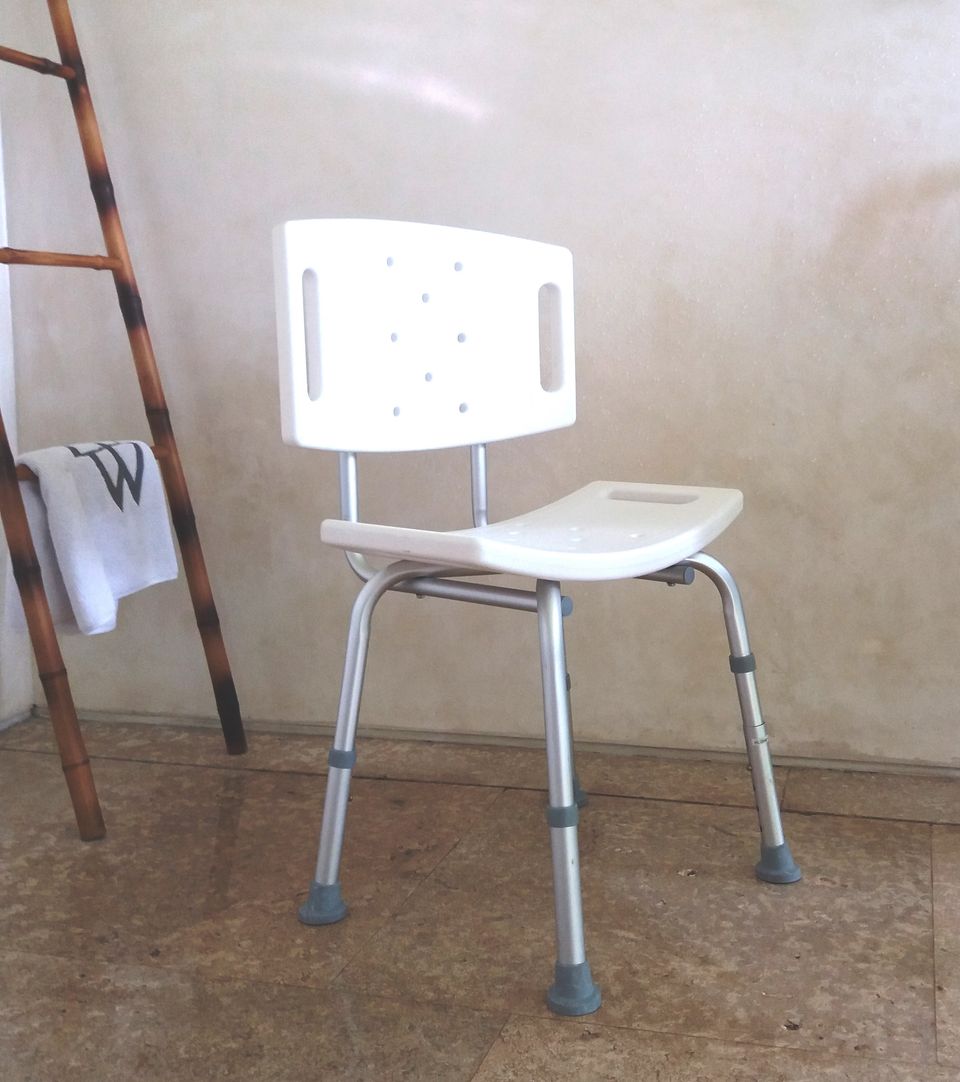 Article written by Valeria Rocha
Traveling to the place of your dreams can be one of the most enjoyable moments for most individuals. For others, it can be stressful. In the case of people with disabilities, as we have discussed in other articles, traveling means planning every detail well in advance.
One of the most important items for me when planning a trip is making sure that I will be comfortable when using the bathroom. Even if the hotel has a shower chair, I usually prefer to bring my own since I know it won't fail in terms of comfort. Some people may prefer to travel lighter and use the chair provided by the hotel. Therefore, it is important to have the necessary information to know if the chair will be suitable for my needs.
Tips for Traveling with a Portable Shower Chair
In my case, I have two bathroom chairs—one for home use, which is more sturdy, and another for travel, where I prioritize ease of transport. A foldable shower chair is what works best for me when traveling, which can also be adjusted in height. This makes it easy to check-it when traveling by plane. It also has wheels on all four legs and brakes for sturdiness.
I also crafted a custom bag with a strap that allows the person accompanying me to transport it easily. This way, the chair is perfectly stored in its bag and provides discretion for those who don't want to show something personal, like their bathroom chair, to everyone. If you're someone who doesn't mind this detail, you can wrap it in protective film before checking it.
Choosing the Right Shower Chair for Travel
There are different types of shower chairs on the market. You should choose a chair that is portable, sturdy, and easy to maneuver. Some important considerations include:
Weight and dimensions: Opt for a chair that is lightweight and compact for easy transportation. It should fit in the trunk of a vehicle or in the luggage compartment of an airplane. If it can be adjusted in height, it will make storage easier.
Water-resistant material: This is a crucial point as the chair preferably should be made of water-resistant materials to prevent damage and corrosion.
Wheels and brakes: Make sure the chair has wheels that are easy to maneuver and secure brakes to prevent accidental movements during transfers. Also, keep in mind that when wet and soapy, the base should be stable. Some chairs come without wheels for added stability, depending on individual needs.
Comfort and support: There are chairs with padded seats and backrests for added comfort. Ensure that it provides the necessary support in terms of the height of the armrests and the feet. There are alternatives without armrests to assist with transfers.
Ease of cleaning: The chair should be easy to clean and maintain hygiene in humid environments.
Considerations When Traveling with a Shower Chair
Consider these factors when traveling with your shower chair:
Some airlines may charge an additional fee for checking in the shower chair. You can verify this information on the website of the airline you plan to fly with. Sometimes purchasing extra baggage when booking your tickets or before arriving to the airport can result in a lower cost.
Properly protect the chair to prevent breakage. If it has removable parts, it is advisable to remove them.
It's important to note that before traveling, the chair should be dried properly. Some chairs may trap water inside, so it is recommended to disassemble them in advance and let them rest to ensure all the water has drained.

The same goes for returning home. We often rush to catch the plane, so it's advisable to ensure that the chair is properly dried to prevent corrosion and ensure durability.
Each person has different needs and will differ in the type of chair that suits them. It's important to do your own research to find the one that fits you best.
Do you travel with a shower chair? What works best for you? Share your own tips and insights below to further help the community!
---
More Articles You Might Like:
>> Flying with a Manual Wheelchair: 16 Tips to Make it Easier
>> Expert Disabled Travel Agency: 9 Reasons to Book with Wheel the World
>> Wheelchair Travel Anxiety: Airport Tips & Words of Encouragement